You Made Me Bald! Bravo Star Chaz Dean Sued Over 'Damaging' Hair Line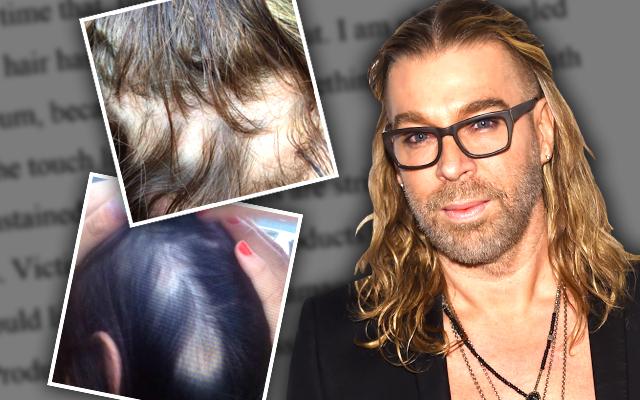 Call it a hair don't! Bravo reality star and hair stylist Chaz Dean is being sued by more than 200 women who claim his products ruined their hair.
Dean, featured as a series regular on Flipping Out, developed a hair care product line, Wen by Chaz Dean, and advertised for sale in popular infomercials. The line is endorsed by celebrities such as Brooke Shields, Alyssa Milano, and more.
Article continues below advertisement
But the lawsuit, filed in California Federal Court by Dallas attorney, Amy Davis, claims the results weren't so picture-perfect! In fact, the complaint filing includes graphic pictures of women with significant hair loss and bald spots they claim Dean's products caused.
According to a statement from Davis' law firm, "The companies claim the products drastically improve the health and appearance of hair in just one use. As explained in the complaint, the companies also claim that regular shampoos damage the hair. They instead encourage consumers to use large quantities of the WEN products, describing them as 'gentle enough to use every day' and claiming, 'You can never use too much! The more you use, the better the results.'"
However, the federal judge recently issued a stay in the proceedings as both sides are going to mediation.