Tori Spelling Looks Uncomfortable When Grilled About Rumors She's Divorcing Dean McDermott On Jeff Lewis' Podcast
Tori Spelling refused to get into detail about whether her marriage to Dean McDermott was falling apart when questioned by her good friend Jeff Lewis.
This week, the '90s actress appeared on SiriusXM's Jeff Lewis Live with her good friend. On the show, Tori talked about the speculation surrounding her marriage and the rumors she dropped $100k on plastic surgery to look like a Kardashian.
Article continues below advertisement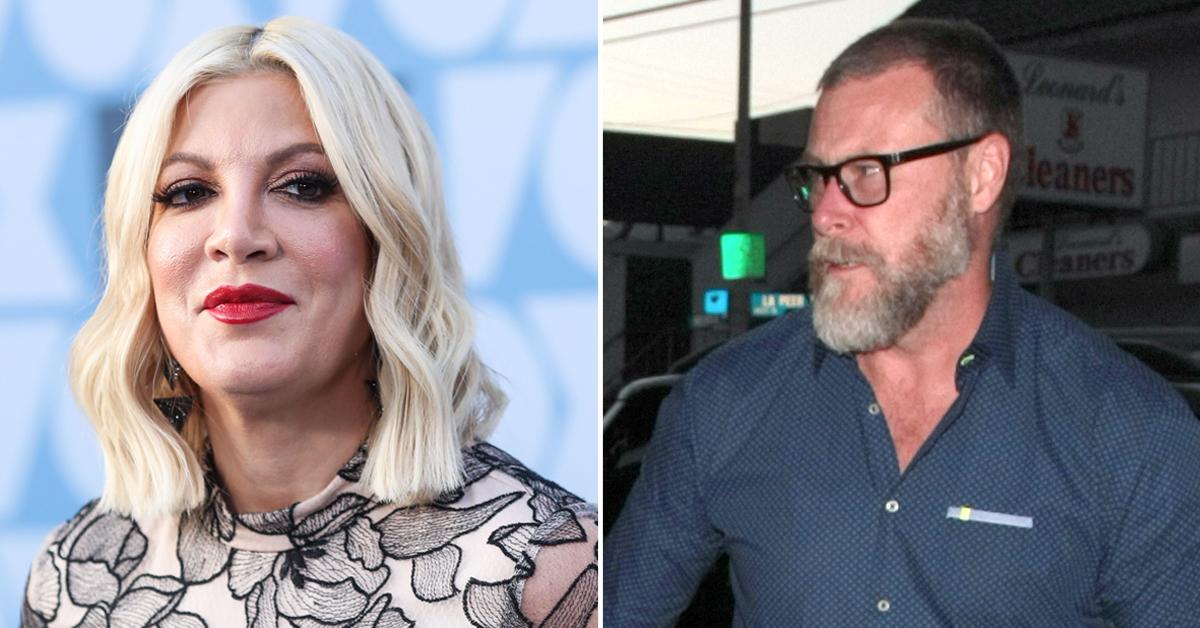 They first talked about the photo of Tori that went viral this week. The image in question was Tori walking down the street with her makeup artist Lauren as they wore matching denim jumpsuits.
Article continues below advertisement
Tori looks incredibly in the picture with many comparing her to Khloe Kardashian. People start questioning if the '90210' star had gone under the knife to achieve the new face.
Article continues below advertisement
Tori opened up about the photo to Jeff admitting it was the work of her new makeup artist and not $100,000 worth of work like reported. The actress admits after her makeup artist works on her face she looks "completely different."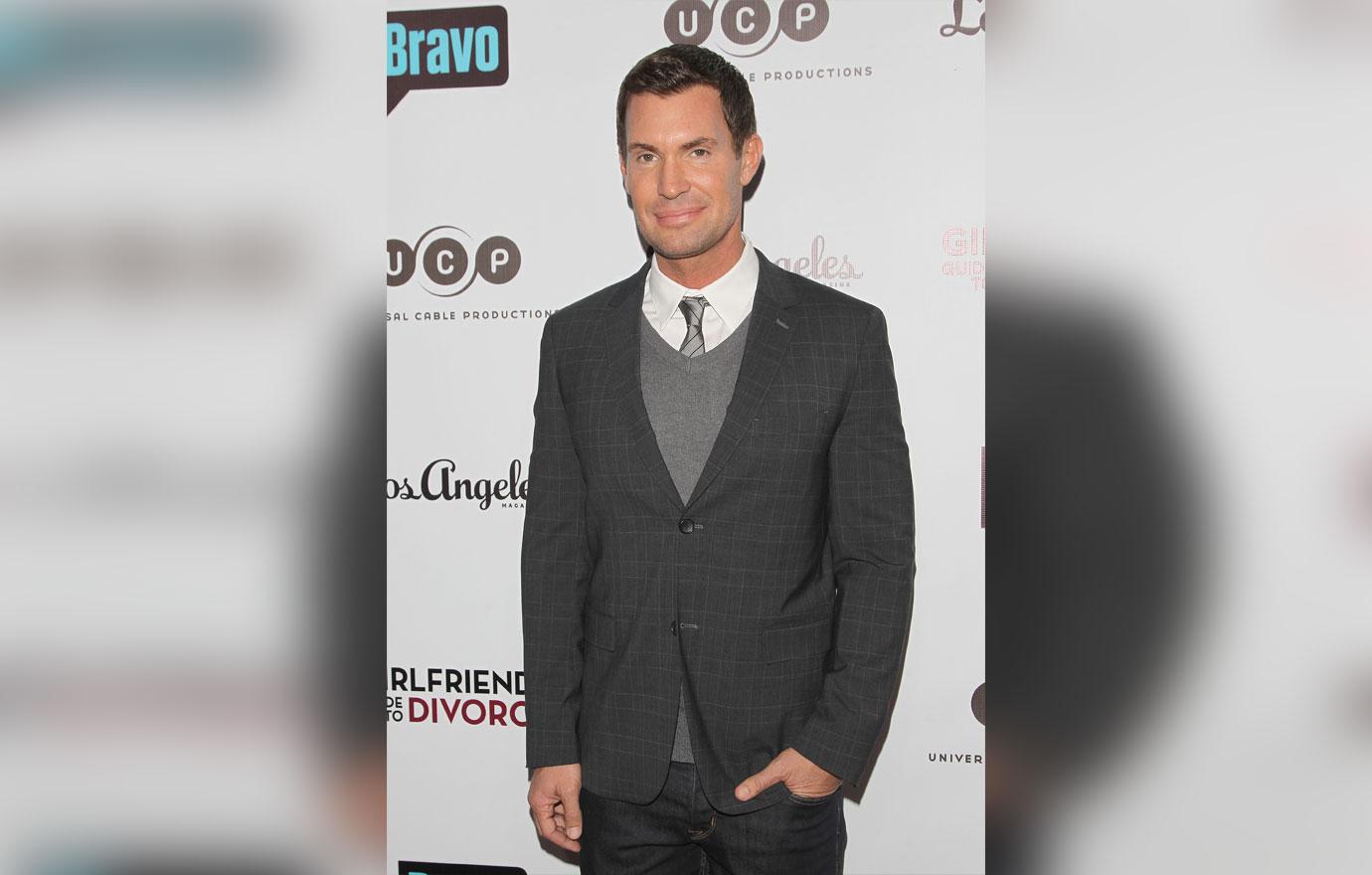 Article continues below advertisement
She believes her face looked refreshed because of the contouring. Tori said she had no problem with the nice comments though. She approved of the media comparing her to her costar Snooki's age and calling her skin "flawless."
Jeff and Tori then talked about neck injections she had done to try and cure nasty headaches. Later in the show, Jeff asked Tori about the recent photos of her with her husband Dean at the Malibu Chili Cook-off with their kids.
Article continues below advertisement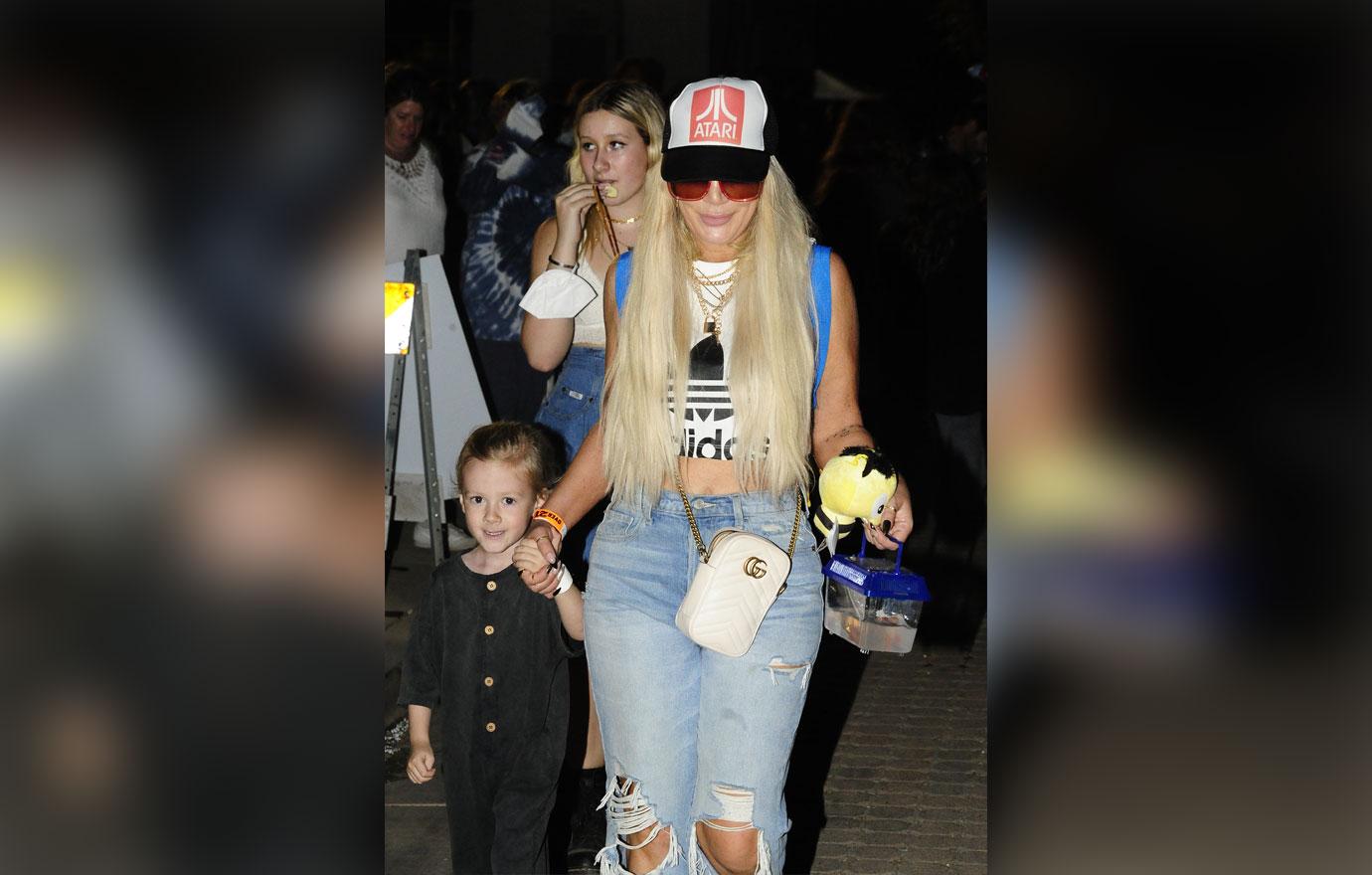 Article continues below advertisement
It was the first time the couple has been seen together in months. They have been fighting off rumors they are headed to a divorce for months. The two are not helping the speculation as they refuse to wear their wedding rings in public.
Tori also blew off spending Father's Day with Dean and instead drank liquor at a gas station with her friend Josh Flagg.
Article continues below advertisement
On Jeff's show, he brought up the fact that everyone is talking about Tori putting on a brave face to hand out with Dean amid divorce rumors. Before answering the question, Tori turned to Jeff saying, "44 minutes later, now I am being penalized for being late."
She was referencing being late to the podcast taping. Jeff asked, "so you had a good time with the kids?" Tori looked uncomfortable with the question about her marriage and told him, "Yes, we have been going to the Malibu Chili Cookoff since Liam was 1. He's 14. Its tradition." As RadarOnline.com previously reported, Tori continues to be coy about her marriage with Dean despite the whispers.