Piece Of Me: Britney Spears' Hair Extensions Fall Out During Las Vegas Performance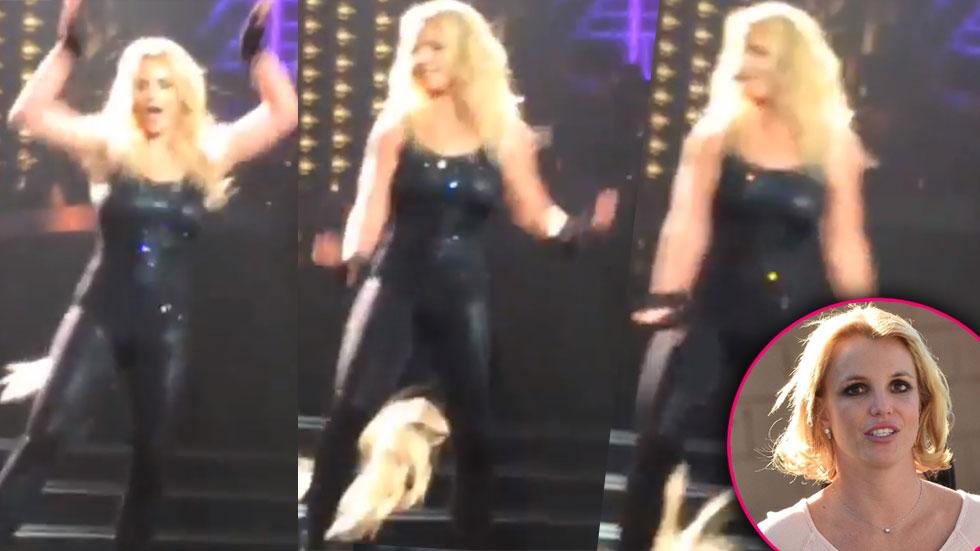 She may have lost some hair but she didn't lose her cool!
Britney Spears experienced an unwanted hair malfunction when a huge piece of her platinum blonde extensions fell out onstage during her Piece of Me show in Las Vegas.
The pop princess was in the middle of a difficult dance sequence while performing the song "Do Something" on Friday, February 27, when a row of her artificial hair slid ever so casually off her head and down to the floor.
Article continues below advertisement
Luckily, the former Disney dancer harnessed her years of experience and continued her performance with the utmost professionalism. Too bad someone caught this fashion flub on camera!
But don't worry Spears fans; mishaps like these won't be shutting down the singer's Vegas residency anytime soon.
In September, the songbird signed on for two more years with Planet Hollywood, extending her show through 2017.