Vicki Gunvalson's Frenemy Kelly Dodd Tries To Squash Ex-'RHOC' Co-Star's Longstanding Beef With Jeff Lewis After He Attempted To Get Her Fired
Kelly Dodd is encouraging Vicki Gunvalson to take a page out of her playbook, telling her former Real Housewives of Orange County co-star to make up with her archenemies Jeff Lewis.
Article continues below advertisement
Bravoholics know the volatile relationship Kelly and Vicki have had over the years, but the two are thick as thieves after allegedly forgiving each other for their wrongdoings. Dodd made it clear she hopes her frenemy can do the same with Jeff.
Vicki proved she isn't above it, sitting down with Jeff to talk out their differences on his podcast this week. Kelly made a surprising move by calling into the show to weigh in on their longstanding feud.
She basically said that if she and Vicki can get past their issues then Jeff and Gunvalson can too.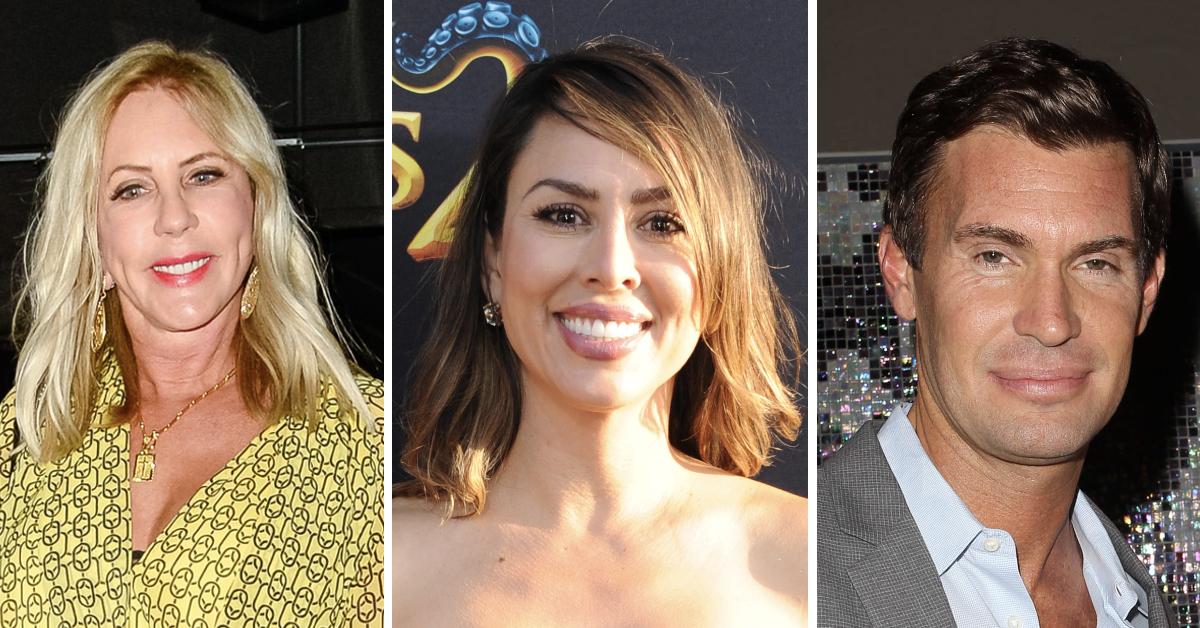 Article continues below advertisement
Wednesday's episode of Jeff Lewis Live on SiriusXM's Radio Andy was all about "forgiveness," something Vicki seemed open to doing by just showing up with her sidekick Tamra Judge.
When Jeff asked Kelly where her relationship with Vicki currently stood, Dodd said excitedly, "We're good now! We got over our differences and our stuff."
Vicki didn't seem as enthusiastic when she cut in by responding, "Yep. Moving on."
Trying to rile Kelly's feathers up, Jeff couldn't help himself but drudge up their past. "She turned you into Bravo, correct?" he asked Kelly, speaking about Vicki as if she wasn't there.
"It doesn't matter!" Kelly fired back. "They don't have to turn me into Bravo. I get fined regardless," she claimed. The controversial ex-star alleged the network fined her $16,000 last year and she "didn't even know why."
Article continues below advertisement
Going tit for tat, Kelly laughed by admitting she also turned Vicki into producers. That's when Tamra interjected, claiming she also got fined by Bravo. She explained that if any of the Housewives said or tweeted "something mean about another cast member," the network would throw a bill their way.
"But it's only when another cast member COMPLAINS!" Tamra shouted.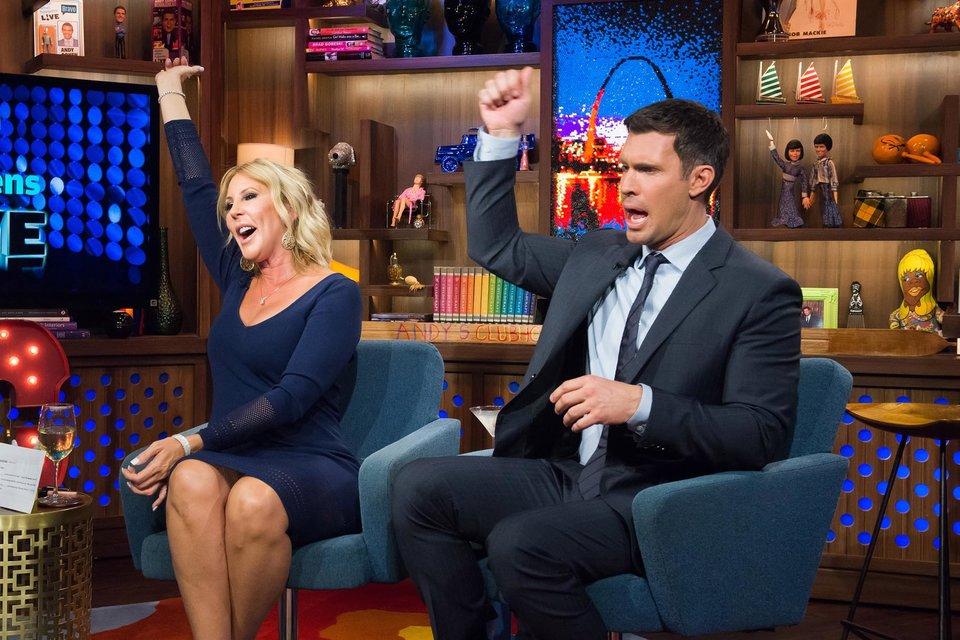 Article continues below advertisement
Reclaiming his show from Kelly's clutches, Jeff attempted to refocus back to his beef with Vicki. "Well, it's good that you can forgive and move on. That's what we're working on right now," he stated.
"We're trying," Vicki replied, although she didn't seem as eager to mend fences.
Lewis came at Vicki during the interview, claiming there's been a lack of responsibility and accountability on her part — which she didn't want to hear. Admitting he attempted to get her fired from RHOC, he said it was "wrong" and he regretted it.
He also apologized for age-shaming her. In turn, Vicki admitted that she didn't want to come on Jeff's show and alleged everything was "one-sided."
Article continues below advertisement
Almost breaking down in tears, they finally found common ground when bonding over their breakups. In the end, Vicki apologized for several nasty tweets.
After hashing it out back and forth, Vicki and Jeff decided to put all the drama behind them — but their new friendship comes with stipulations.