Amber Portwood Battles Gary Shirley To Regain Custody Of Daughter Leah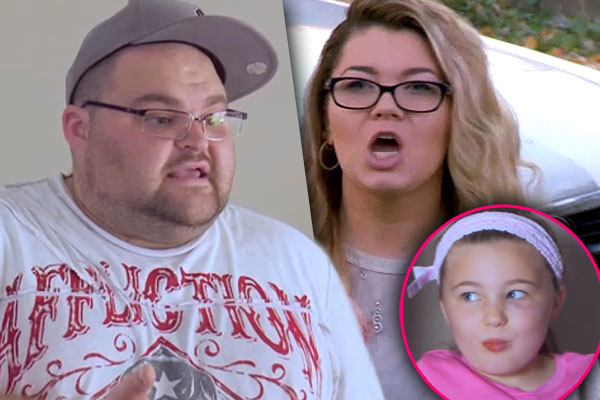 The new season of Teen Mom is about to return and plenty of drama is brewing with the OG girls.
In a preview for the new season, Amber Portwood battles with her baby daddy Gary Shirley over the custody of their daughter Leah, 7.
Portwood, 25, has been out of prison for a while now and wants to Leah to go back to living with her.
"I've been out for three years and I'm sober," Portwood said. "I want joint custody of my daughter."
Article continues below advertisement
But Shirley, 29, doesn't seem to think that Portwood is prepared for that responsibility.
"Leah needs to be in a stable, steady home," he said.
He also doesn't approve of Portwood's fiancé Matt Baier, 43.
"Her fiancé has 7 kids and she doesn't even know about this," Shirley explained.
Unfortunately Portwood doesn't agree with Shirley's reasoning.
"I've been with this man for over a year," she shouted. "I think I know him."
Article continues below advertisement
Farrah Abraham, 24, is dealing with a faulty reputation.
"A lot people perceive me as trashy, low class whatever," she complained to someone over the phone.
She also continues to fight with her mother.
"It's like I'm watching a grownup throw a tantrum," she screamed at her mom.
And lastly, Maci Bookout, 24, problems with her ex Ryan Edwards, 26, have escalated.
"We have to have conflict because Ryan's a s***head," she said.