'Teen Mom OG' Is Back! Farrah Drops F-Bombs & Amber Fights Gary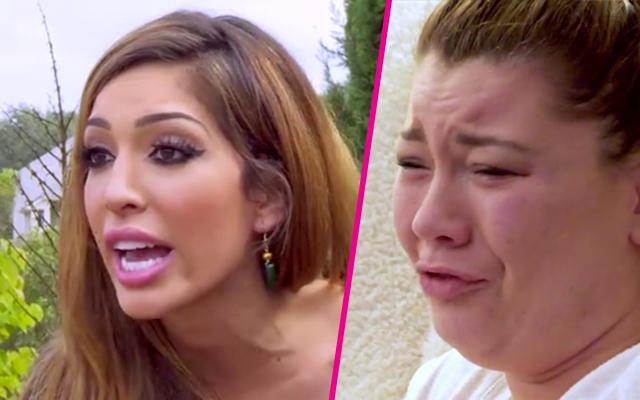 The Teen Mom OG girls are back, with more meltdowns, tears and f-bomb explosions.
In the new trailer MTV has released for the show, Farrah Abraham, Amber Portwood, Maci Bookout and Catelynn Lowell are no longer teens but they're all pretty miserable.
Crying her eyes out, Portwood, 25, is shown fighting with Gary Shirley over their daughter, Leah.
"I shouldn't have to go through a custody battle for my kid," Portwood sobs before she's shown screaming at Shirley. "You should talk to me before you do something like this in front of the cameras!"
Article continues below advertisement
Seen hiding under her bedcovers, Lowell's mother is concerned about her 23-year-old daughter, asking, "Is she going through some kind of post-partum?"
Meanwhile, Bookout, 24, wants nothing more than to be a married lady.
"I want to be his wife, make me your wife," she demands her boyfriend.
However, Back Door Teen Mom star Abraham, 24, has the biggest drama on the clip. Screaming at the executive producer, she rips into the reality program that made her famous.
"I don't need to be a part of a trashy-ass show anymore," the porn star yelled. "I make millions of dollars doing other s**t."
Abraham ends the clip with nasty message, saying: "What a dumb twisted mother f**ker."
Teen Mom OG premieres on January 4, 2016 at 10/9c on MTV.