Catherine Giudici In Tears Over Marital Troubles With Ex-Bachelor Sean Lowe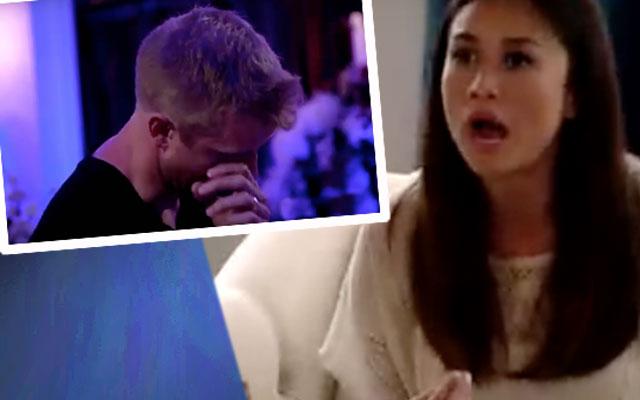 Article continues below advertisement
"They are doing so great," the source said.
According to the source, the couple just went on the show to better their relationship before expanding their family.
"They just went on the show because they want to start a family," the source said. "And before they do that, they wanted to make sure that any unspoken or unforeseen issues that would come up, would be handled and be gotten through before they bring a new baby to the world."
"It was a preventative and strengthening measure and that's it," the source continued.
And the show helped the couple work on their problems .
"The show did just want they wanted: it did strengthen them," the source explained. "They saw other couples' issues and they saw their own problems, and they are now stronger for it."
Since finishing the show, the source said that Giudici and Lowe "feel like they have never been stronger."
Article continues below advertisement
"They have gone on vacation to Hawaii and celebrated Sean's birthday," the source said.
As for acting on their plans to have a child, "they feel that their family is definitely in a better place than it's ever been, but they are still figuring out if and when they want to start a family," the source says.
For now, the couple is just traveling and focusing on each other.
"They have a lot of upcoming trips that they want to take just the two of them," the source concluded. "Family is definitely in the future, but right now it's still Sean and Catherine time."