Tamra Judge's Estranged Daughter Declares War — 'RHOC' Star 'Does Not Know How To Tell The Truth'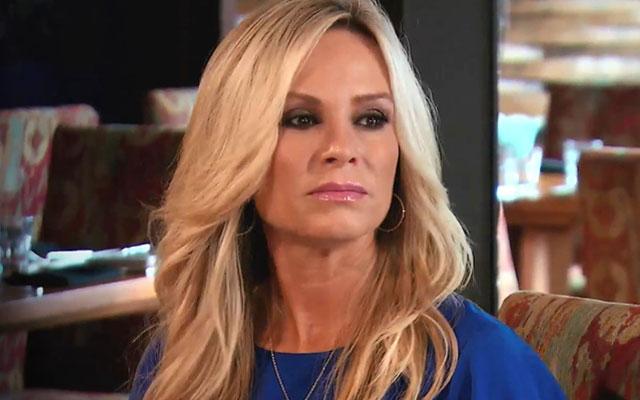 Tamra Judge's estranged daughter ripped her reality star mom on social media, saying that the Real Housewives of Orange County star considers her, "just another storyline that feeds her fame and her wallet."
Sidney Barney, in a Facebook post she attached to one of her mother's tweets, said she was "disappointed" after seeing her mother -- "talking about her and discussing our personal family matters on the show again" on a recent reunion show for the Bravo hit.
Article continues below advertisement
Sidney said that "at this point, I think it is necessary to tell the truth since she does not know how to tell the truth."
The teen stressed that "the reason I do not live with my mother is not because of my dad, it is because Judge is mentally/verbally abusive and not a mother to me."
Sidney said that she figured she had come to an understanding with her mother after leaving her home following a major falling out, and if the issues had been addressed, she might have returned.
"For the past two years I've been asking her to stop treating me badly, to stop doing embarrassing and talking about me on the show, and to not use my siblings and I as storylines," Sidney said said. "Clearly she hasn't followed through with anything that would have made me go back to her house."
Sidney said that despite two years of counseling, Judge refuses to acknowledge those issues, placing the blame on her ex, Sidney's father Simon.
"If she really wanted me back in her life," Sidney wrote of the Bravolebrity, "she would have taken responsibility and changed two years ago when I told the first time what was causing our relationship to suffer."
Sidney added of her younger brother, Spencer: "Now you're using Spencer as a storyline, I hope he realizes it before the damage is done."