Ex-Staffer Steve Grillo Says 'The Howard Stern Show' Has Lost Its Edge, Now All About Kissing Celebrity Rear Ends –– 'Howard's Not Doing The Right Thing Anymore'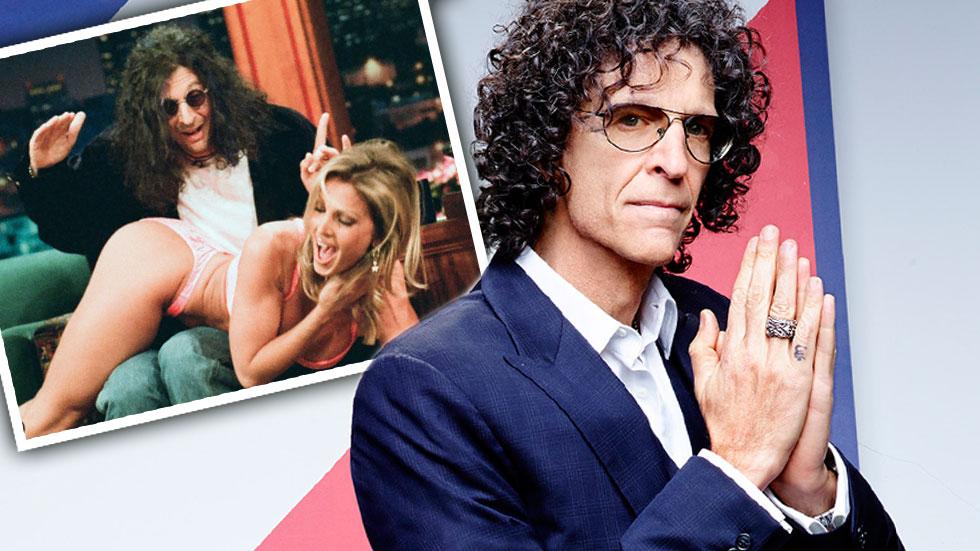 Article continues below advertisement
Grillo made the remarks in a recent Periscope clip filmed as he walked the floor with his friend, comedian Stacey Prussman, at New York City Comic-Con.
"Nobody likes where everything is right now," a popcorn-munching Grillo casually explained. "That's the best way" to say it.
Watch the video on RadarOnline.com
Grillo was a regular during the 1990s, a time when the top-rated, nationally-syndicated show was built on a foundation of sexual, racial and scatological humor, fueled by Stern's vicious and personal feuds with radio competitors such as John "The Zookeeper" DeBella, Erich "Mancow" Muller and perennial whipping dog Don Imus. Grillo said that now, "the show's gone on a different angle," as much of the airtime in 2015 has been devoted to interviews with mainstream stars such as Madonna, Ellen DeGeneres and Gwyneth Paltrow.
"It's just not the same, cool kick-ass, 'F**k you, I'm Howard Stern, go f**k yourself' show," Grillo said. "Now it's about, 'How we can kiss some other celebrity's a** kind-of-thing.'"
Grillo added of Stern: "He's a cult leader; it's the one right underneath Scientology," presumably referring to the radio host's fondness of the organization-geared lifestyle movement Getting Things Done, a topic which Lange touched on last month.
Article continues below advertisement
While Grillo said he's "got a million stories ... stories up the a**," he said that he hadn't expressed his opinion on a larger platform because he wants to "relish his years there," and isn't "angry or bitter" about it.
"I don't need to be in that kind of spotlight," he said in the social media clip.
Grillo also gave his inside take on Martling's recent remarks about his experiences with Stern, from the 2001 contract dispute that ended his tenure on the show, to the snubs of not being invited to Stern's 2008 wedding and 2014 birthday party.
"I think that Jackie got a bad shake," he said. "That's what I think."
When asked about the bit Martling referenced in his chat -- in which the now cat-lover Stern mocked the death of the comedian's late feline "Timmy" -- Grillo responded, "Go on RadarOnline, read it all."
As RadarOnline.com previously reported, Stern last month lashed back at listeners disgruntled with his creative turns in recent years.
Article continues below advertisement
"People's perception of me is that I should do the same thing over and over and over again," the Private Parts star said. "People go nuts because I'm on America's Got Talent and that's my sellout moment. Or if I have a reasonable conversation with the guest, I'm a sellout. Or if I don't do some bit I did 20 years ago, I'm a sellout. I'm like, 'OK, I'm a sellout: Why are you still listening?'"
The radio icon continued, "I no longer relate to the common man, for 17 years now. I only relate to me anyway, I never related to the common man, I don't know what the f**king common man is," he said. "And I know that some people might not like my show anymore, and if you don't like it, I welcome you to leave."