David Letterman 'Late Show' Finale! 5 Must-See Moments From Legendary Talk Show Host's Last Program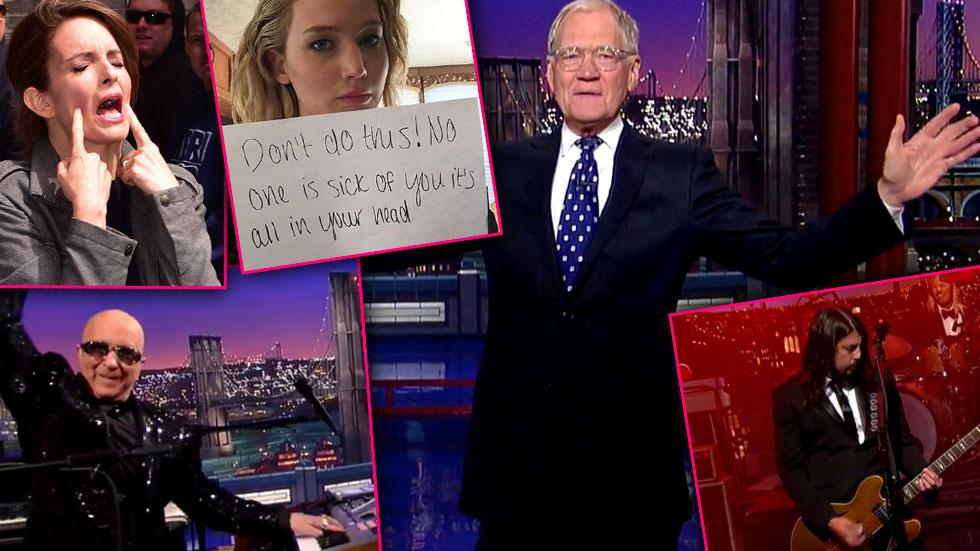 Television history went down on Wednesday as David Letterman's last Late Show aired, and RadarOnline.com has the evening's top moments.
Article continues below advertisement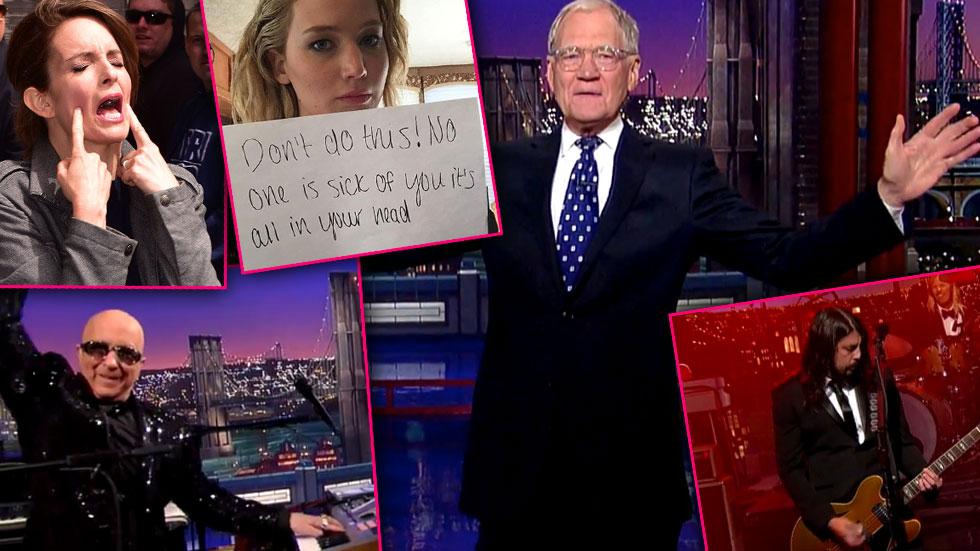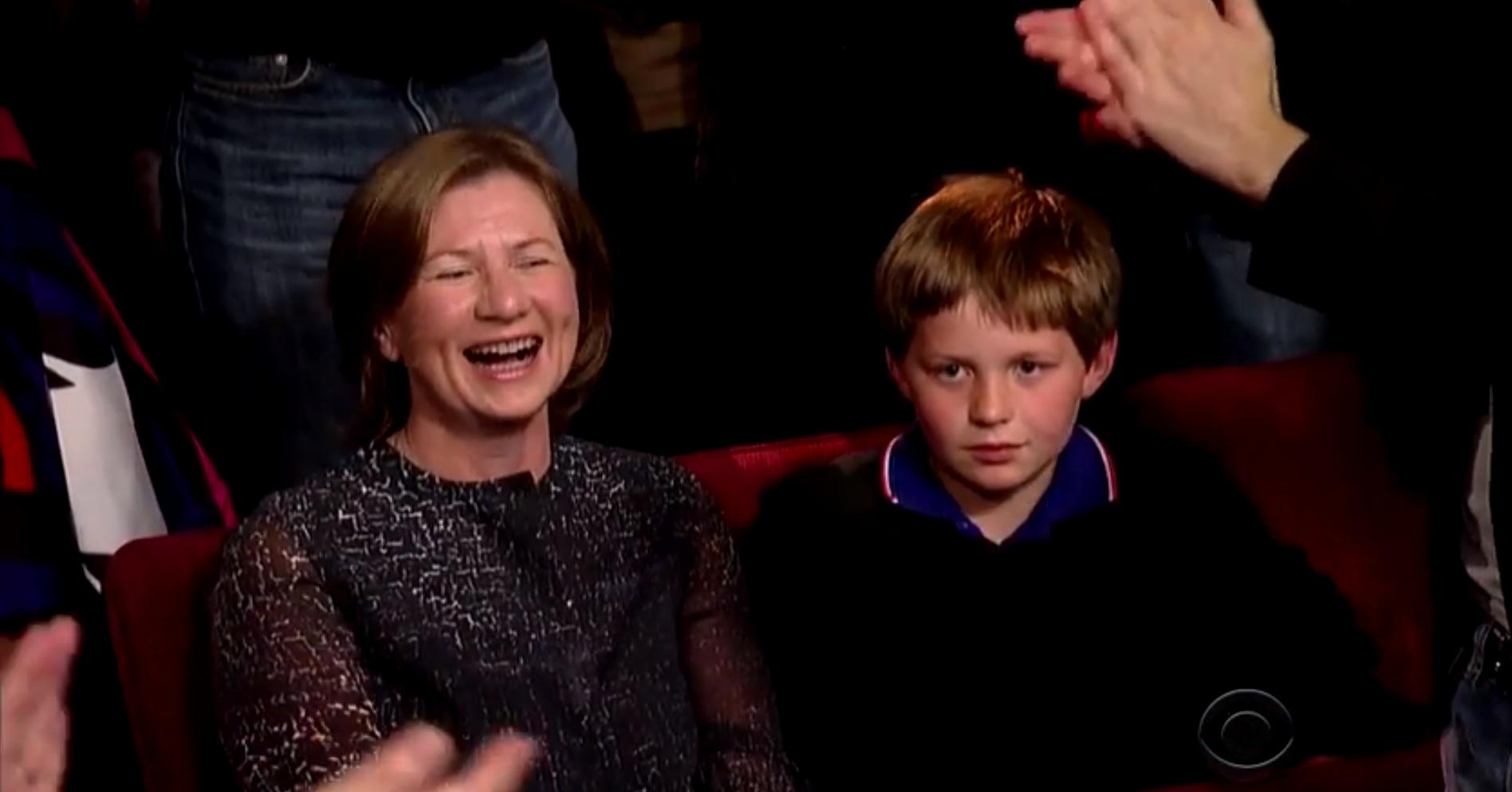 Touching Moments
Letterman returned the gratitude in a vivid speech, pointing his wife Regina Lasko and son Harry, 11. He was especially thankful toward his staff, saying, "It's so obvious again tonight, and every night, that they are so much better at their job than I am. He said he's been "been blessed and lucky to work with men and women who are smarter than I am and funnier than I am." Paying homage to his fan base, Letterman said that "there's nothing I can ever do to repay you. Thank you for everything, you've given me everything, and thank you again." In responding to the kind tributes that filtered in, a humbled Letterman said, "I can't tell you how flattering, embarrassing and gratifying it has all been. In light of all this praise, merited or not, do me a favor – save a little for my funeral."
Article continues below advertisement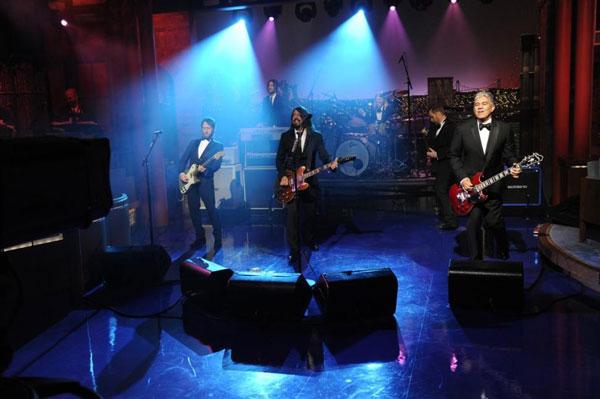 Musical Outro
Dave Grohl and the Foo Fighters had the privilege of playing their signature hit "Everlong," at late night host's finale at his personal request, as he credited the intense song in helping him recover from his open heart surgery in 2000. A historical slideshow of the Letterman's biggest moments over his 33-year run flashed on the screen as the song was played, with the end punctuated by a firework display at the Ed Sullivan Theater.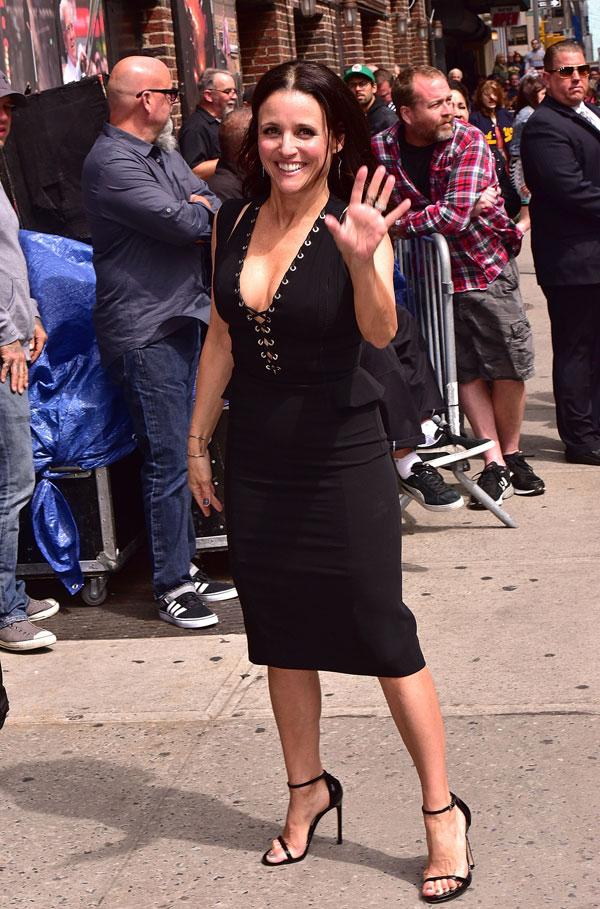 An A-List Top 10
Hollywood's biggest and brightest were included in the shows final Top 10 List, the "Top 10 Things I've Always Wanted to Say to Dave." Among the parade of stars in the bit included Alec Baldwin, Jim Carrey, Tina Fey, Julia Louis-Dreyfus, Peyton Manning, Steve Martin, Bill Murray, Chris Rock, Jerry Seinfeld and Barbara Walters. Veep star Louis-Dreyfus, in a nod to Seinfeld's also historic 1998 finale, quipped, "Thanks for letting me take part in another hugely disappointing series finale." Murray wrapped up the segment in saying, "Dave I'll never have the money I owe you."
Article continues below advertisement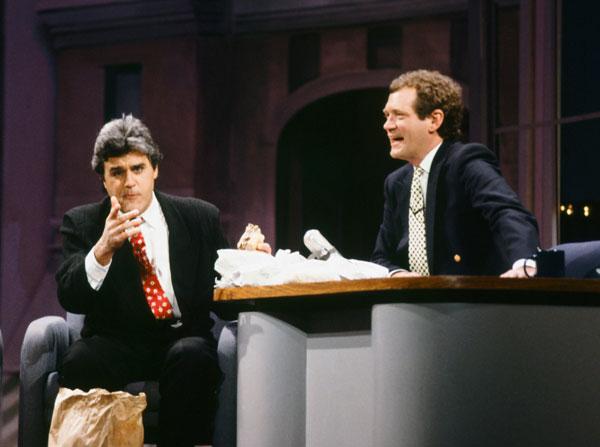 Blast To The Past
Letterman was once the perceived heir apparent to Johnny Carson's Tonight Show, only to lose it to Jay Leno, which paved the way for his entry onto CBS in 1993. The funny man couldn't resist a few barbs referring to the legendary snub that served as the flashpoint of the early 90s late night wars. He joked Wednesday, "I'll be honest with you, it's beginning to look like I'm not gonna get the Tonight Show." He also nodded to the now-proven-wrong skeptics who believed he wouldn't be able to make the transition to the 11:30 slot, saying, "Half of the people said, 'That show doesn't have a chance.' On the other hand, the other half said, 'That show doesn't have a prayer.'"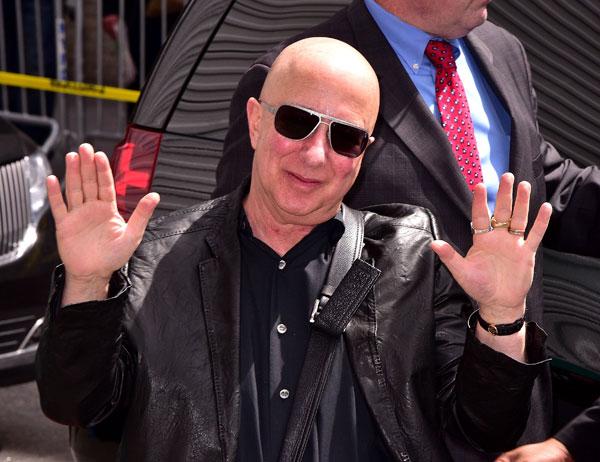 The bond between Letterman and his bandleader Paul Shaffer was evident during Wednesday's show, as the host hailed his longtime righthand man hailed his bandleader as "My good, good friend – as good a friend as you can have on television, as good a friend as you can have in life, absolutely a musical genius." Letterman later joked that he and Shaffer would be in a Las Vegas white-tiger act.