Katie Holmes Speaks Out About Scientology 'Regrets'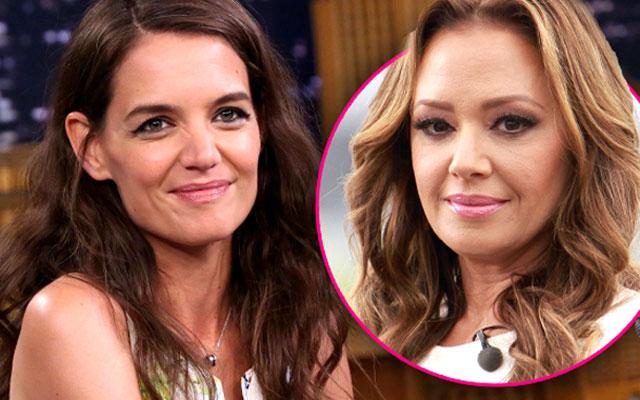 Three years after Katie Holmes left Tom Cruise and the Church of Scientology, the actress is speaking out for the first time about her regrets from that time in Leah Remini's new 20/20 special.
As Radar reported, Remini claims that an uncomfortable experience at Holmes' 2006 wedding to Tom Cruise sparked the downward spiral that led to her departure from the church.
Though ABC News reportedly sent Holmes several questions about life inside the church, her response was succint: "I regret having upset Leah in the past and wish her only the best in the future."
Article continues below advertisement
Remini claims in her new book, Troublemaker, that she was reprimanded for joking about Holmes and husband CAP 11: The notorious girlfriend auditions Tom Cruise's PDA.
In response to her claims, the church has been scathing: "It comes as no surprise that someone as self-absorbed as Leah Remini with an insatiable craving for attention would exploit her former religion as a publicity stunt in a pathetic attempt to get ratings for her cable show and seem relevant again. She is rewriting history and omits that she was participating in a program to remain a Scientologist by her own choice, as she was on the verge of being expelled for her and her husband's ethical lapses."
Watch the interview tonight on 20/20 on ABC at 10 ET.