On The Edge: Julia Roberts' Troubled Sister-In-Law Wrecking Marriage To Danny Moder -- Drunken Fights & Death Threats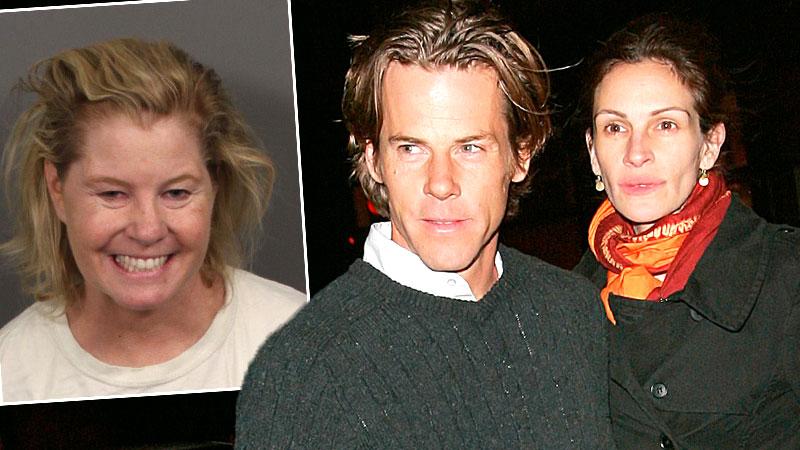 Actress Julia Roberts seem to have a picture perfect life -- a husband, children, and a career that most people can only dream of. But according to reports, Roberts' home life is far from a dream as her boozy sister-in-law drives a wedge between her and her husband, Danny Moder.
According to court documents obtained by the National ENQUIRER, Danny's sister Jyl is currently embroiled in an explosive feud with her next door neighbors. Apparently concerned that her neighbors were a bit too nosy, Jyl scrawled a note to them that read, "Mind your own business! Or I'll get in yours. Do not call our families!" The note also included a threatening drawing of a car running over two stick people. Jyl and her live-in fiancé, 58-year-old rocker Blaine Chaney later made a drunken admission to the police that they had in fact made the death threat.
Article continues below advertisement
Roberts, meanwhile has reportedly had it with persister-in law's antics. As RadarOnline.com has reported, she and Danny have had their share of tension in their marriage, but things have gotten even worse between them as Jyl's behavior grows more and more erratic. "Julia is fed up with Jyl's bizarre, boozy behavior," a source told the Enquirer. "This has been an issue with her for years now, and it hasn't gotten any better. Julia says she's 'sick and tired' of trying to help clean up the Moders' messes," the source explained. "It's driven a real wedge between her and Danny."
Article continues below advertisement
Meanwhile, friends are telling Roberts that it is time to find a good divorce attorney, and they expect the split to happen by the end of the year. "Julia is not a quitter, but she knows the marriage is doomed and will probably end it after the holidays so the couple can be with their children," said a close source.
"Her pals have told her it's time to shop for a divorce lawyer — she doesn't want to, but realizes that's the next step."
Another source added, "Julia doesn't give up easily, but she and her friends know that it's time to move on."