Jim Carrey's Ex-Girlfriend Cathriona White Was Married To Another Man –– Insiders Say Actor Believed She Was Separated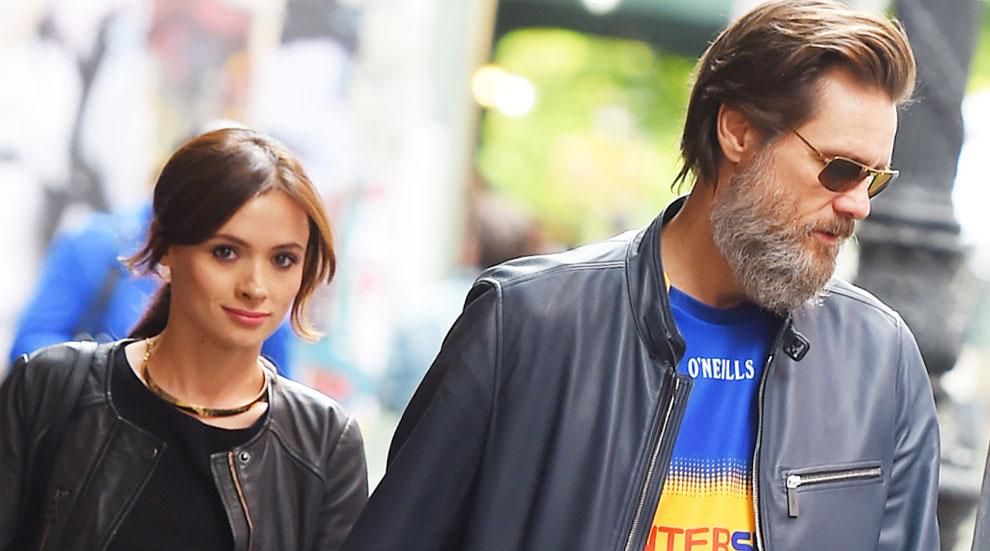 Jim Carrey's late girlfriend Cathriona White was married to an unidentified man at the time she killed herself last week, RadarOnline.com has learned.
White, a makeup artist originally from County Tipperary, Ireland, "had a husband," authorities with the Los Angeles County Medical Examiner told the Hollywood Reporter.
"We have a husband as next of kin," officials said, noting that her husband would take custody of her body in Ireland. "We're not releasing any more information on next of kin, but we do have her as married."
Article continues below advertisement
Insiders close to Carrey's family told the publication that news of an ongoing marriage comes as a shock, as "there is no way that Jim would have taken her out to public places if he thought she was married.
"As far as Jim was concerned, Cat was separated from her husband and was going to start divorce proceedings in December. When people are separated they date or do whatever they need to do."
The family insider also revealed that White had snuck out prescription medication from the star's Brentwood, Calif. home.
"They were his medications but unbeknownst to him she took the pills," the source told The Hollywood Reporter. "He had no idea. He didn't even know they were gone for a few days."
As RadarOnline.com previously reported, officials said that a suicide note was left at the Sherman Oaks, Calif. home where she was found dead Sept. 28 in what officials believe was an intentional drug overdose.
"It came in as a suicide but we're not noting it as such yet until we can confirm what was in her system," medical officials told the publication.
The Liar, Liar star initially started dating White three years ago, and the two had rekindled their romance this May before a recent breakup.
In the wake of her death, Carrey, 53, called White, 30, a "kind and delicate Irish flower, too sensitive for this soil.
"My heart goes out to her family and friends and to everyone who loved and cared about her. We have all been hit with a lightning bolt."
If you or someone you know is in an emotional distress or suicidal crisis, please call the National Suicide Prevention Lifeline at 1-800-273-TALK (8255).