Shocking Development: Jim Carrey's Alias Name Found On Girlfriend's Pill Bottles After Suicide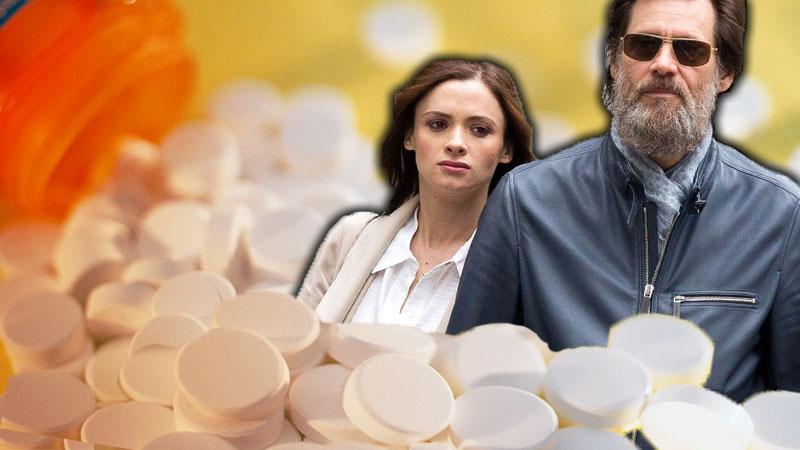 This week, Hollywood was rocked by news that Cathriona White, the on again off again girlfriend of actor Jim Carrey, had taken her own life just four days after the couple's most recent split. Now, a shocking new report reveals that Jim Carrey's alias had been the name printed on pill bottles found at the scene of her death.
According to reports, there were three pill bottles found at White's bedside when she was found dead. The prescriptions for the drugs -- Ambien, Percocet, and Propranolol -- were all written by the same doctor, and were intended for Carrey who like many high profile figures, uses an assumed name at times to protect his privacy. According to an unnamed source, the pills may have been taken from Carrey's home.
Article continues below advertisement
While White' cause of death is being called a suicide by drug overdose, the specific drug that killed her cannot be revealed until a toxicology lab returns their findings. As Radar reported, Police have spoken with Carrey since White's death. The 30-year-old makeup artist left a suicide note addressed to the actor at the scene of her suicide.
In a heartfelt statement, Carrey said of his former girlfriend "She was a truly kind and delicate Irish flower, too sensitive for this soil, to whom loving and being loved was all that sparkled. My heart goes out to her family and friends and to everyone who loved and cared about her."
If you or someone you know is in an emotional distress or suicidal crisis, please call the National Suicide Prevention Lifeline at 1-800-273-TALK (8255).