Charges Coming? Prosecutors Reviewing Sex Abuse Investigation Of Bill Cosby in '08 Playboy Mansion Incident –– Latest In Shocking Scandal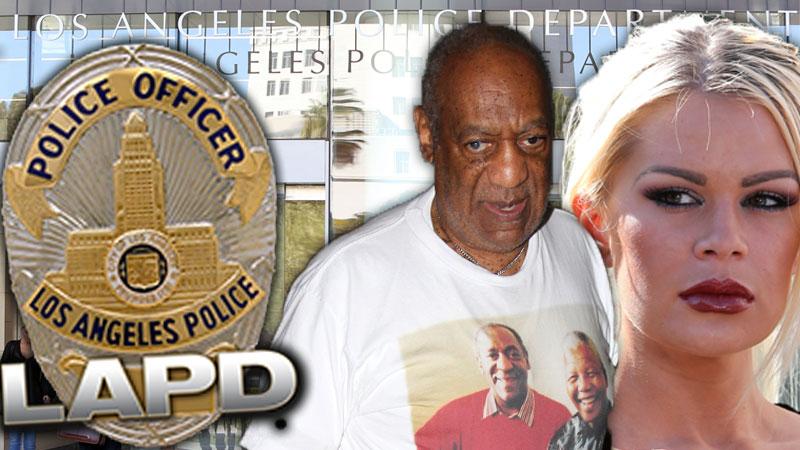 Prosecutors in Los Angeles are reviewing the results of a probe of Bill Cosby investigators conducted over accusations the comic sexually abused a woman at the Playboy Mansion seven years ago.
As RadarOnline.com previously reported, a Las Vegas woman named Chloe Goins, 24, claims she was drugged and abused sexually by the embattled comic during an Aug. 9, 2008 run-in at the famed mansion of the magazine's founder, Hugh Hefner.
Article continues below advertisement
Goins -- who began speaking with authorities earlier this year -- claims the comic handed her a drink, and she lost consciousness, only to awaken to find the comedian's mouth on her toes while he was touching himself. He abruptly left after she told him she was uncomfortable, Goins said.
On Wednesday, the DA's office reviewed investigators' findings, spokeswoman Jane Robison said, as to whether the incident merits a criminal case, as it falls within the statue of limitations.
Watch the Video On RadarOnline.com
"It is under review by the Sex Crimes division," Robison said, providing no further details in the process. "We don't talk about time, we don't talk about deadlines."
Cosby's attorney Martin Singer denies the incident took place, noting that Cosby was on the East Coast at the time of the alleged incident.
Deadline.com reported that Cosby's camp provided detailed evidence to officials that he was out-of-town on the day in question.
Cosby also faces legal proceedings in the case of Judith Huth, a woman who claims the comic sexually abused her when she was a 15-years-old in a 1974 incident that also took place at the Playboy Mansion.
Huth's lawyer Gloria Allred has vowed she will be "very vigorous" when she grills the comic in the civil suit, as she's slated to face off with Cosby in a deposition set for Oct. 9.
Cosby has not been charged with any crimes in connection with the accusations from more than 50 women.