Model Seeks Charges Against Bill Cosby In '08 Incident In Which He Allegedly Licked Her Toes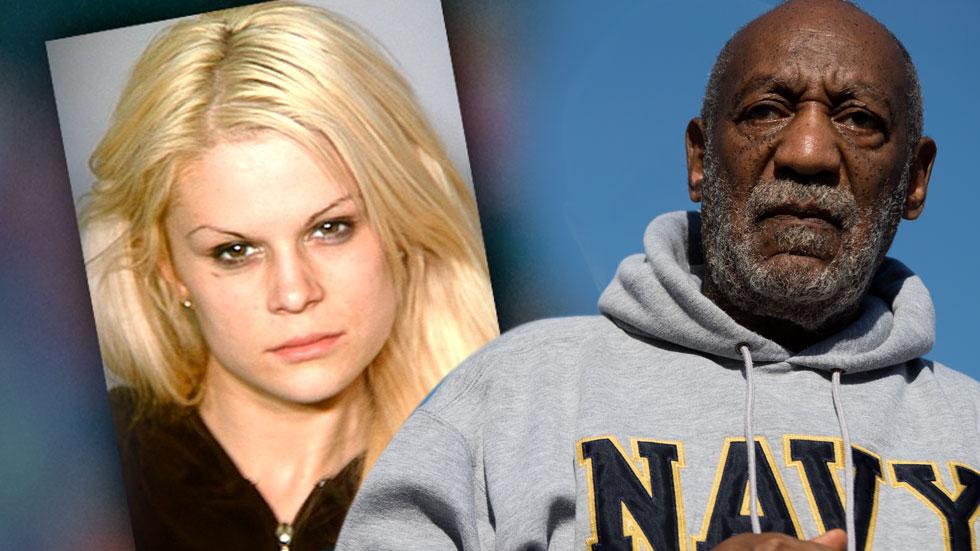 Chloe Goins, a model/exotic dancer who claims Bill Cosby drugged and sexually assaulted her at the Playboy Mansion six-and-a-half years ago, is headed to Los Angeles with her attorney to persuade authorities to file criminal charges against the embattled comic.
South Florida's Gossip Extra reports that Goins was accompanied by her attorney Spencer Kuvin for the trip, and they have a meeting with investigators slated to occur Wednesday in downtown Los Angeles.
Article continues below advertisement
Kuvin -- noting that Goins is the 77-year-old's only accuser whose alleged run-in with the actor fell within the eight-year statute of limitations -- said that Goins "is incredibly aware of the importance of the case," as "the one accuser who could hold Mr. Cosby accountable for his actions."
The lawyer said he wants police to produce a search warrant for the Playboy mansion, and interested in seeing if there is video evidence of the alleged exchange between Cosby and Goins.
"I'm told there are cameras all over the house," he said, "including in several bedrooms."
As RadarOnline.com previously reported, Goins, who was 18 at the time of the alleged attack, said that Cosby secretly put a sedative in her drink before taking her into a bedroom, where she felt woozy and needed to lay down.
"He was at my feet … and I think he bit my toe as that's what woke me up," she said. "I kind of thank God for that because that's what woke me up and I came to."
Article continues below advertisement
Goins, 24, said that after she awoke, Cosby "didn't really say anything, didn't explain anything or give a reason" for his actions, but rather "jumped up, pulled his pants back up quickly and left."
She said that she was "left in the room" alone, feeling "violated and humiliated" in the wake of the incident.
"I can't be 100% sure what he did to me, I was completely out of it," she said. "I was scared, I was just 18 and he was an old man, I was not very sexually experienced and I didn't really know what had happened, it was violating."
She said that she stayed quiet about the run-in out of fear Cosby -- a punchline at this week's Golden Globes -- could seek retribution and destroy her modeling career.
Playboy founder Hugh Hefner said he "would never tolerate this kind of behavior" at his home, and that "the mere thought of these allegations is truly saddening."
In related news, Ticketmaster has offered customers refunds for a pair of Cosby shows slated for Denver this weekend, with protests planned aimed at the comic.