'Let Them Have Their Say' Cosby Reacts To Protesters Crashing His Canadian Show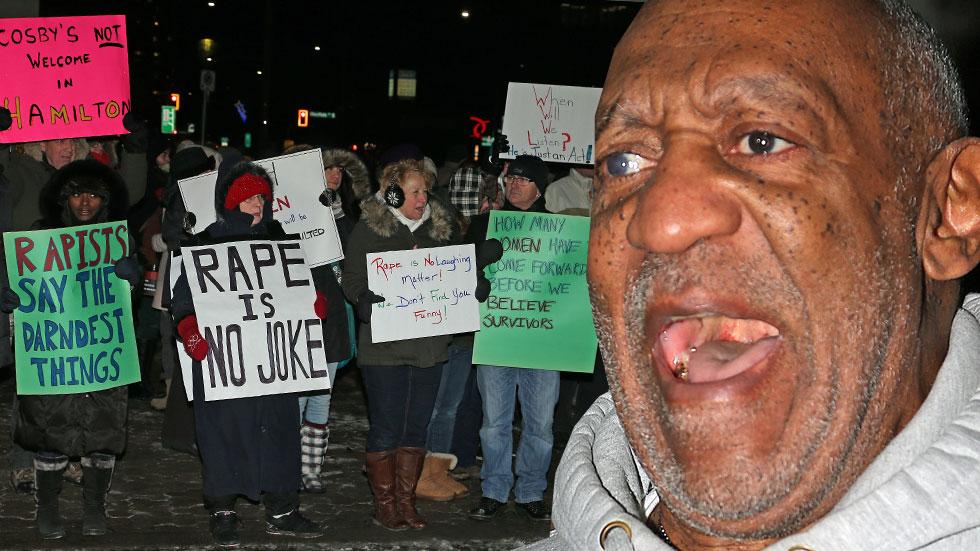 Bill Cosby's stand-up show in Ontario, Canada, was interrupted Friday night as 30 protesters crashed the performance in response to allegations the comedian raped several women.
"We believe the women," protesters shouted while wearing white t-shirts emblazoned with the same message, according to The Hollywood Reporter. Some also blew whistles.
Cosby reacted to the disruption saying, "Stop, calm down... let them, stop, let them have their say," as security guards tried to remove the protesters.
Article continues below advertisement
While some in the audience shouted back in praise of Cosby, the comedian took the criticism in stride with "a grim smile on his face."
Cosby, who was performing his third and final show in Canada, was prepared for the backlash. At the start of the show, he told the audience, "Whatever happens here tonight, if there's some sort of outburst, we just need to keep calm and it doesn't have to last that long."