'Forget These Women': Phylicia Rashad Dismisses Cosby Accusers, Says There's A Conspiracy To Kill Co-Star's Legacy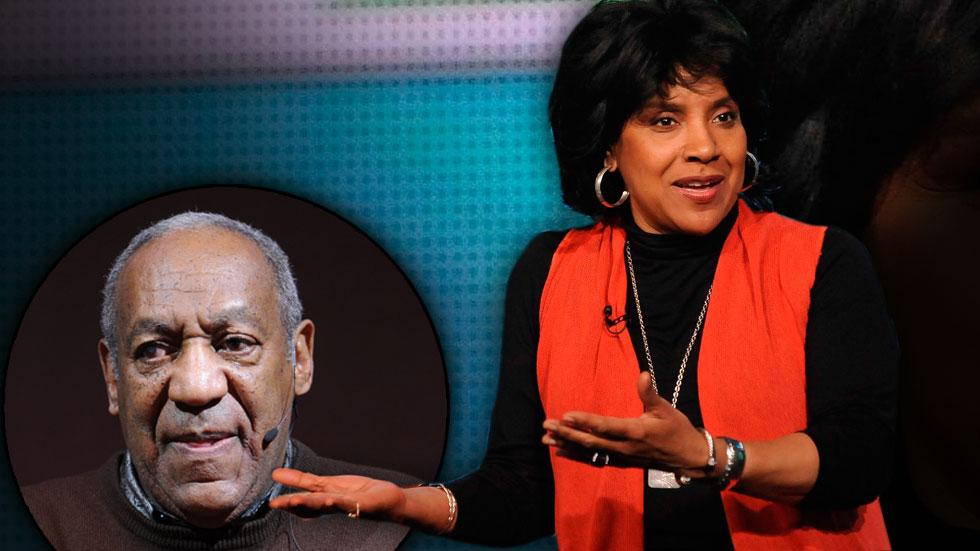 Phylicia Rashad, breaking her silence in eyebrow-raising fashion regarding the ongoing scandal swirling around her longtime co-star Bill Cosby, said, "Forget these women … what you're seeing is the destruction of a legacy."
Asked specifically about the highest-profile of Cosby's accusers -- one-time models Beverly Johnson and Janice Dickinson -- Rashad dismissively said, "Oh, please!"
The Cosby Show star, speaking with Showbiz 411 Tuesday, made it clear she thinks the emergence of more than 20 women accusing the comedy icon of crimes ranging from drugging them to sexual assault is the result of a conspiracy.
Article continues below advertisement
"I think it's orchestrated," the 66-year-old actress said. "I don't know why or who's doing it, but it's the legacy.
"And it's a legacy that is so important to the culture."
Rashad, who stressed that she loves her longtime co-star, initially refused to speak with the outlet on the topic, saying she didn't want to "become part of the public debate," but couldn't help defending her longtime boss, who she never behaved in an inappropriate manner around her.
"Someone is determined to keep Bill Cosby off TV, and it's worked -- all his contracts have been canceled," she said, in reference to a nixed NBC show, multiple canceled comedy shows, and TV Land's decision to cease showing reruns of The Cosby Show.
Authorities have not charged the 77-year-old comic with any crimes in the wake of the scandal.
Readers, your thoughts on Rashad's comments?