Another Cosby Accuser! Model Beverly Johnson Claims Bill Cosby Drugged, Assaulted Her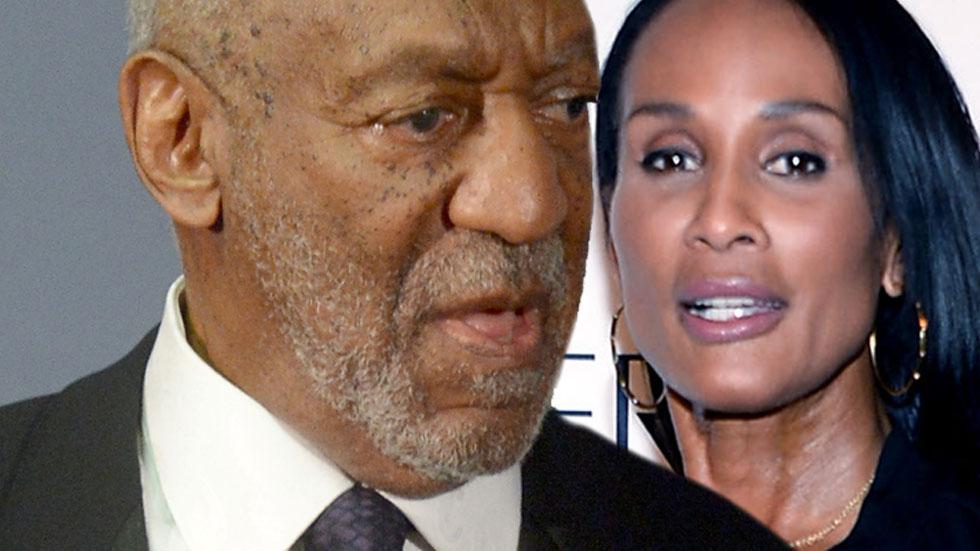 Just when the Bill Cosby sex assault accusations had quieted down, now comes another bombshell from perhaps the most prominent accuser yet! RadarOnline.com has learned that 70s supermodel Beverly Johnson has alleged that she, like fellow model Janice Dickinson, was drugged and assaulted by Cosby.
Johnson makes the shocking allegations in a new essay for Vanity Fair. According to the piece, the incident occurred in the mid 1980s when Cosby offered her a coffee at his Manhattan home. She declined, but says he persisted.
Article continues below advertisement
"It's nuts, I know, but it felt oddly inappropriate arguing with Bill Cosby so I took a few sips of the coffee just to appease him," she claims. "I knew by the second sip of the drink Cosby had given me that I'd been drugged—and drugged good."
"My head became woozy, my speech became slurred, and the room began to spin nonstop," she alleges. "Cosby motioned for me to come over to him as though we were really about to act out the scene. He put his hands around my waist, and I managed to put my hand on his shoulder in order to steady myself."
But summoning all her strength, she claims she fought back.
"I recall his seething anger at my tirade and then him grabbing me by my left arm hard and yanking all 110 pounds of me down a bunch of stairs as my high heels clicked and clacked on every step," she writes." I feared my neck was going to break with the force he was using to pull me down those stairs. It was still late afternoon and the sun hadn't completely gone down yet. When we reached the front door, he pulled me outside of the brownstone and then, with his hand still tightly clenched around my arm, stood in the middle of the street waving down taxis."
Article continues below advertisement
Cosby's attorney Marty Singer has dismissed previous allegations as "ridiculous," insisting "People are coming out the woodwork with fabricated or unsubstantiated stories about my client."
But Johnson, like fellow supermodel and Cosby accuser Janice Dickinson, says she has a reason for waiting so long to air her claims.
"In the end, just like the other women, I had too much to lose to go after Bill Cosby," she says. "I had a career that would no doubt take a huge hit if I went public with my story and I certainly couldn't afford that after my costly divorce and on going court fees."
Story developing.
Watch: Bill Cosby Hints He Was 'Crying Out For Somebody To Stop' Him In Audio Recorded Amid Rape Allegations