Inside Beyonce's Diva Demands For Her New L.A. Mansion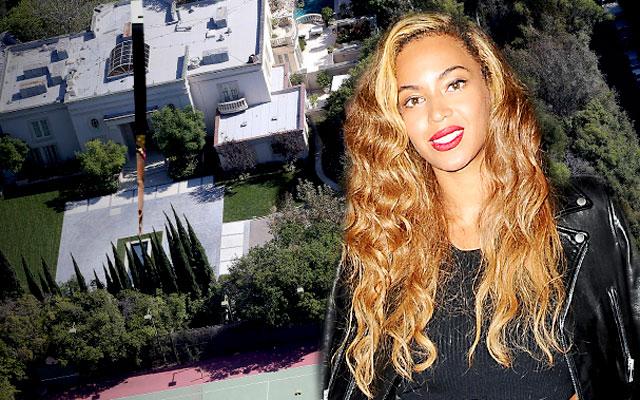 Superstar singer Beyonce and her husband Jay Z are preparing to move into their new Beverly Hills home next week and, according to a source who is working on the house, she is not the easiest person to work for!
"Beyonce is being a complete diva and is demanding all of these changes to the home prior to her move in," the insider tells RadarOnline.com exclusively.
"They have crews working around the clock right now to make sure that everything Beyonce is requesting is done on time."
Article continues below advertisement
Among the list of chores to be completed prior to her move in, the source tells Radar that she wants "all tropical flowers and tropical flowers only."
"She is also requesting fresh paint in all of the rooms and that the flooring in several parts of the house be redone."
"The problem is that house is not even hers," the insider adds. "She is renting it!"
As Radar previously reported, the 34-year-old "Crazy In Love" singer, her music mogul husband and the couple's three-year-old daughter Blue Ivy left their prior rental in Beverly Hills last month amid rumors that they were going through a difficult period in their marriage.
Do you think that Beyonce and Jay Z will last? Tell us your thoughts in the comments below.