Beautiful Liar! Beyonce & Jay Z's Italian PDA Photos 'Incredibly Staged' & 'Very Fake,' Body Language Expert Claims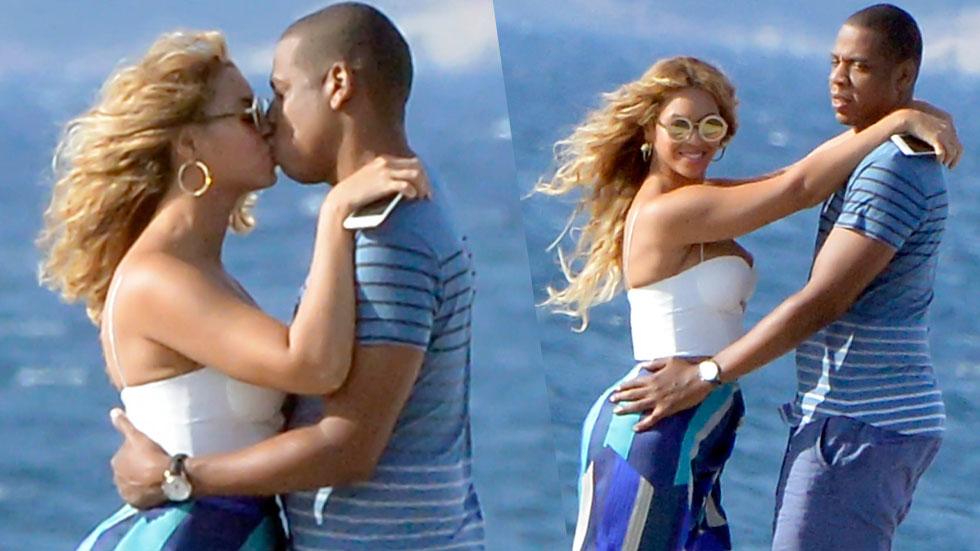 Beyonce and Jay Z brushed off divorce reports this weekend engaging in a bit of well-placed PDA this week while on vacation in Italy. Click through the gallery to decide if this musical couple is still Drunk In Love!
Article continues below advertisement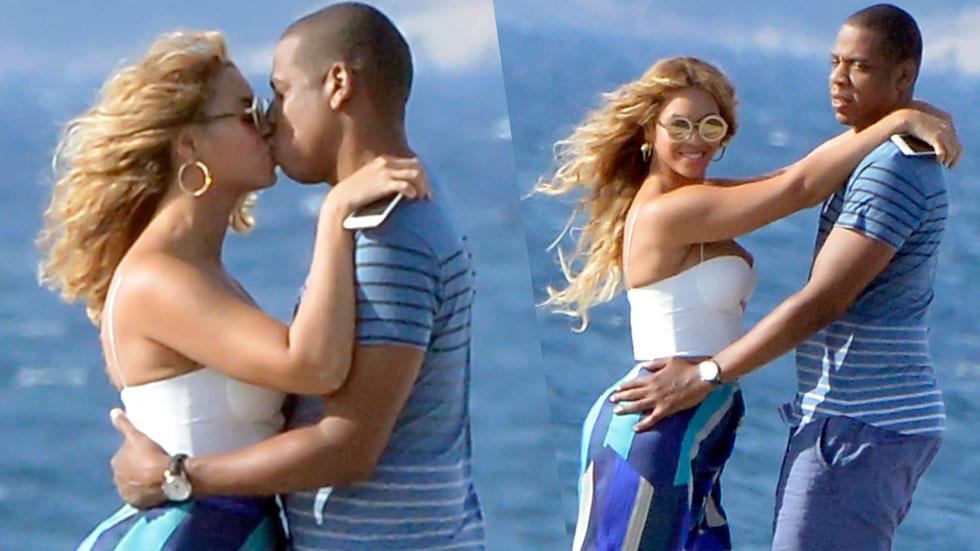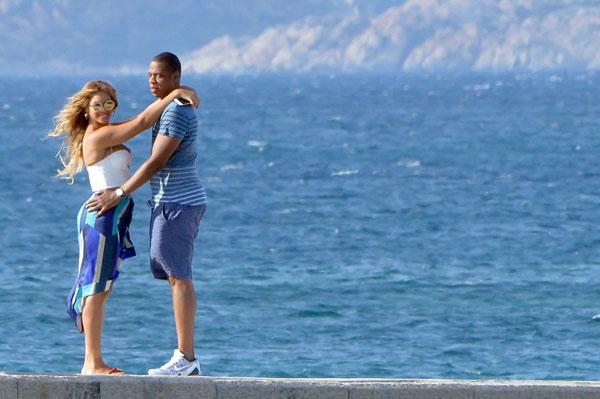 "This is perhaps the most obvious photo of them all that this is completely staged," body language expert to the stars Dr. Lillian Glass believes. "This kiss is so fake because when you really kiss someone, your head tilts to the side more, which shows intimacy and passion. These two are making sure to get their entire face in the frame. Also, look at Jay Z's facial expression. He is clearly very unhappy."
Article continues below advertisement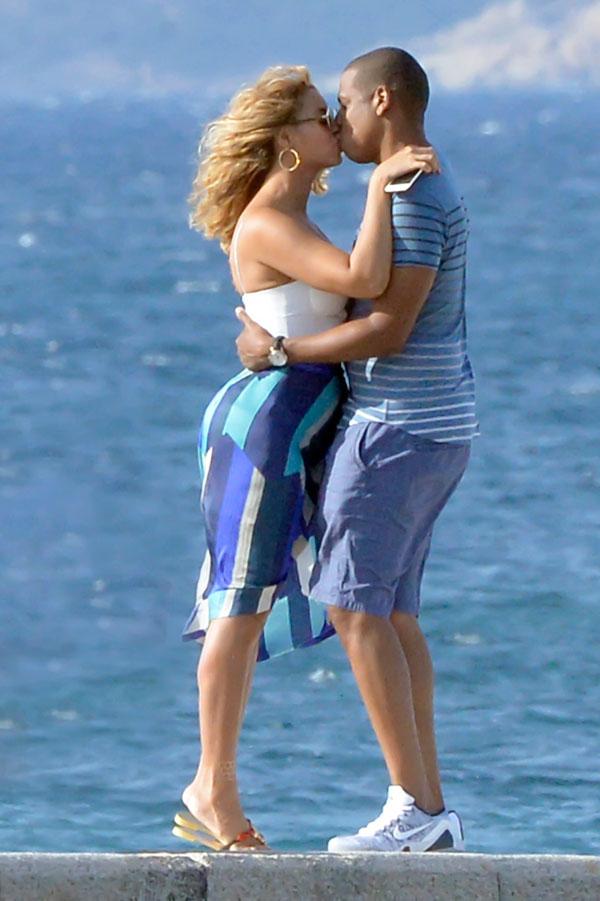 "There is way too much space between them in this photos," says Dr. Glass. "They are both looking away and not at each other. Also, his hand is placed on her hip and not cupped on her hip. This is not how you hold the woman you love."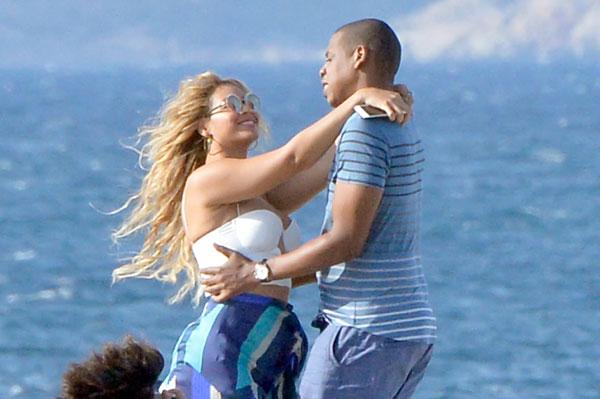 "When they are kissing, look at how Beyonce is leaning into him, but he is not leaning into her," Dr. Glass tells Radar. "She is on her tippy toes to kiss him, but he is not leaning down at all to meet her halfway. This is not a good sign."
Article continues below advertisement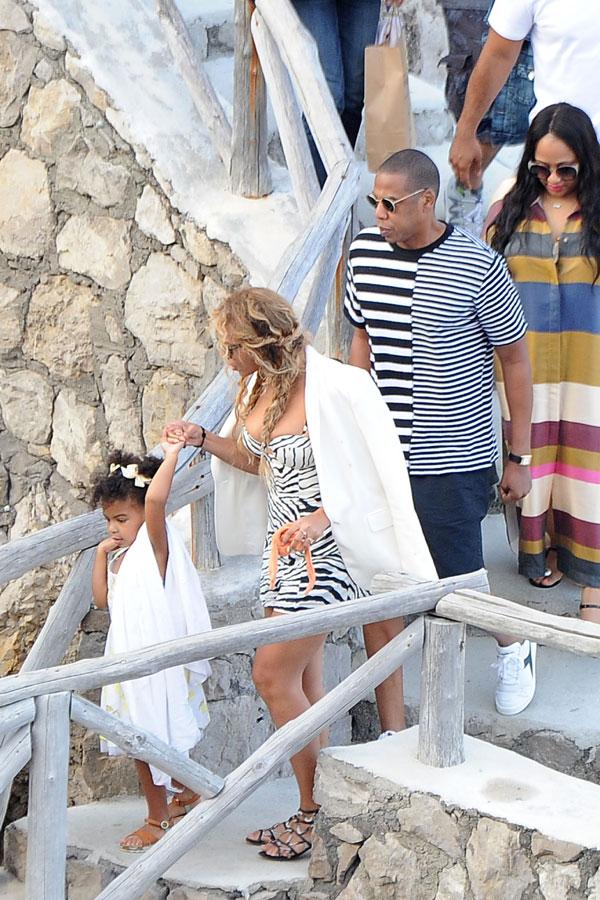 "In this photo, you can see that his thumb is pointing up, which indicates a lack of intimacy and connection. When you are holding someone you love, your thumb automatically points down or towards them," Dr. Glass says. His hand is under her armpit like he is holding her at a distance. He is looking away from her. He is so not into her!"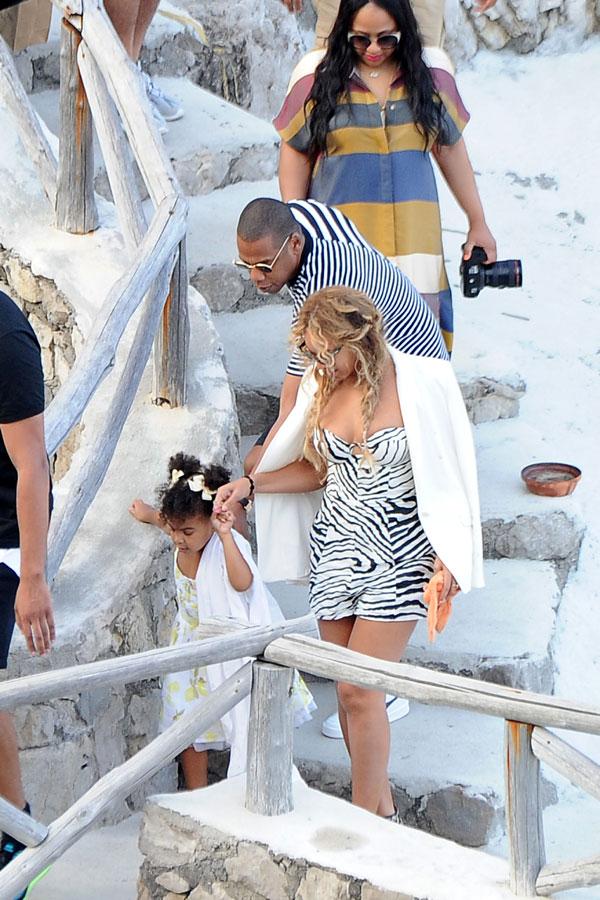 Blue Ivy wore an adorable dress and pigtails combo."In these photos Beyonce has her hand on her cell phone the entire time, which is not something that you do when you are with the one you love in a very special moment," says Dr. Glass, who has worked with everyone from A-list actors such as Dustin Hoffman, to transgender rights activist Caitlyn Jenner.
Article continues below advertisement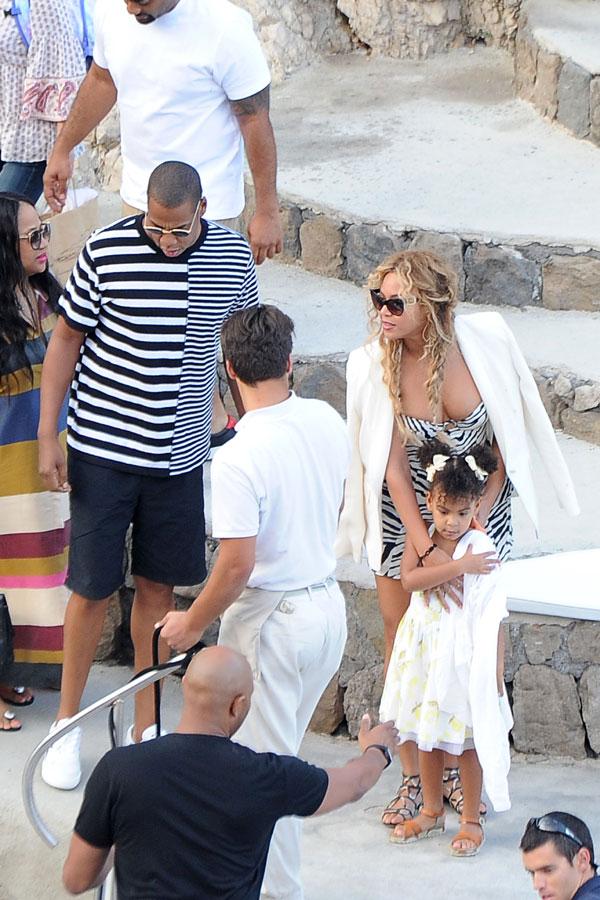 "Beyonce has had enough microphones on her in her life to know that you put the equipment down when you are trying to be real," Dr. Glass, who has not worked with the couple, says.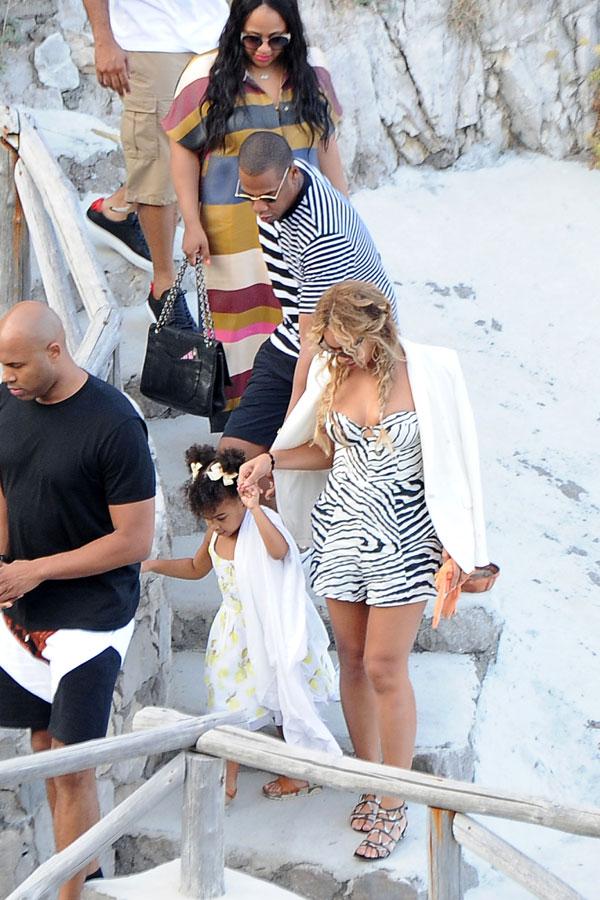 "All of their body language indicates a complete disconnect," Dr. Glass claims. According to Dr. Glass, "You can see that Jay Z is not happy with Beyonce and he is pushing her away."