Amy Duggar Shares Photo With Anna, Threatens To Delete Mean Comments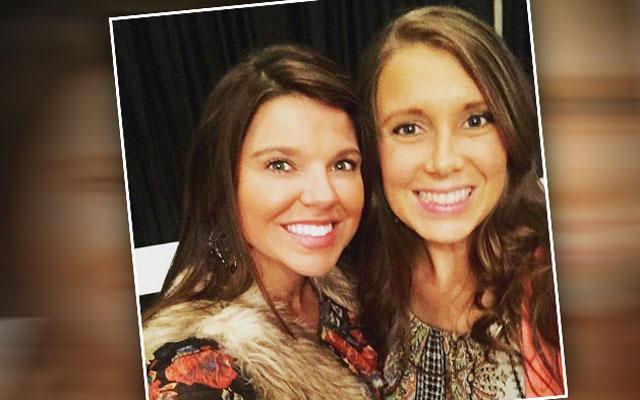 Take that, haters!
Amy Duggar is feeling defensive when it comes to family. The newlywed posted a photo with cousin Anna—whose husband Josh is currently in rehab after admitting to cheating and having a porn addition—and made sure to fend off any mean commentary.
The Duggar hanger-on cousin has developed a reputation as an outspoken relative who is unafraid to ruffle feathers, particularly in the wake of the ongoing revelations of Josh's sex scandal.
Article continues below advertisement
"Any negative comments will be deleted, just try me," Amy threatened Instagram followers with her snap. "She's beautiful!"
https://instagram.com/p/9d6_qQtkHO/?taken-by=amyrachelleking
Despite being slightly ostracized by family in the past for her "bad behavior," the Duggar family's now-conservative cousin seems to be on the straight and narrow.
She told RadarOnline.com this past summer that she and new husband Dillon were "going to wait for marriage" until making love.
The brutally-honest beauty also shared, "I have made mistakes in the past, but I can tell you that is something we are waiting on."
And while the Duggar clan famously encourages lots of reproduction, Amy told RadarOnline.com it's not something on her immediate to-do list. "I don't plan on getting pregnant right after marriage—I want to travel and enjoy not waking up in the middle of the night with a baby," she said.