Disgraced? 7 Photos Of Josh & Anna Duggar In First Outing Since Reports Of Sex Abuse Scandal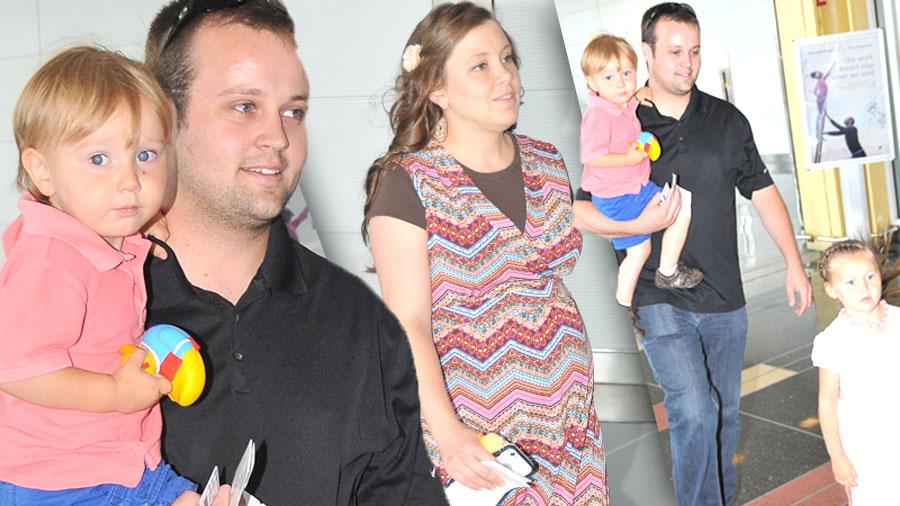 Josh Duggar and his pregnant wife Anna were spotted for the first time since the news broke about his alleged involvement in a past sex abuse scandal and RadarOnline.com has a gallery of them facing the public at the Washington, DC airport.
Article continues below advertisement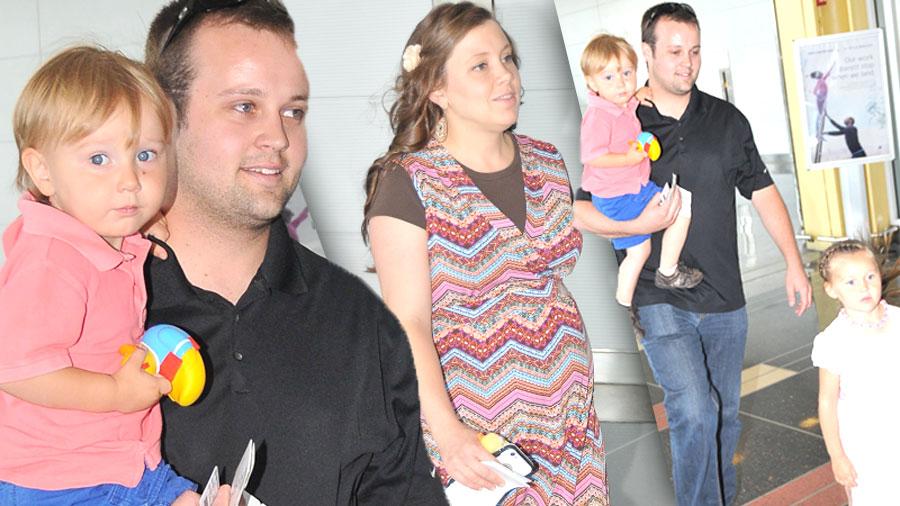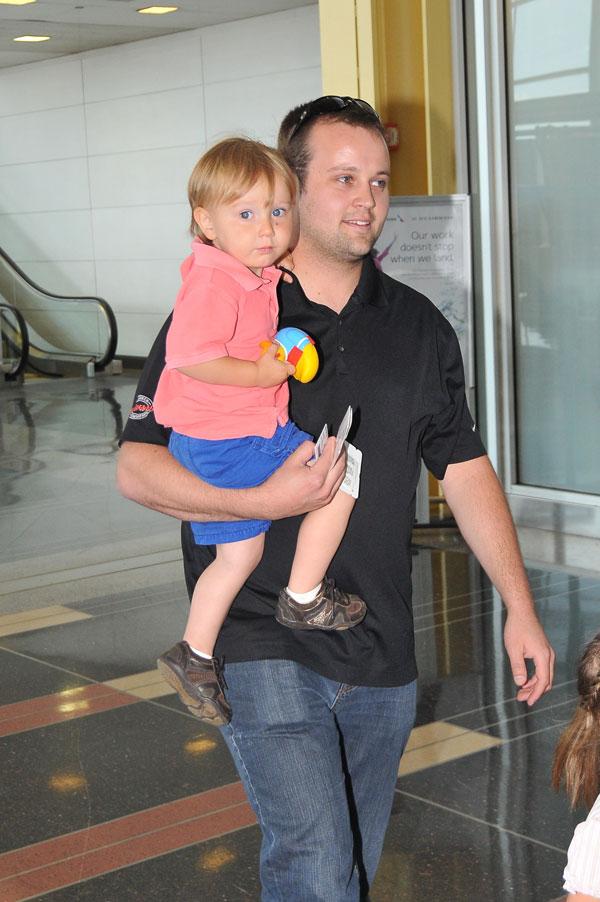 Josh carried his young son in his arms as the news broke that his own father, Jim Bob Duggar, allegedly turned him into the police around 2005.
Article continues below advertisement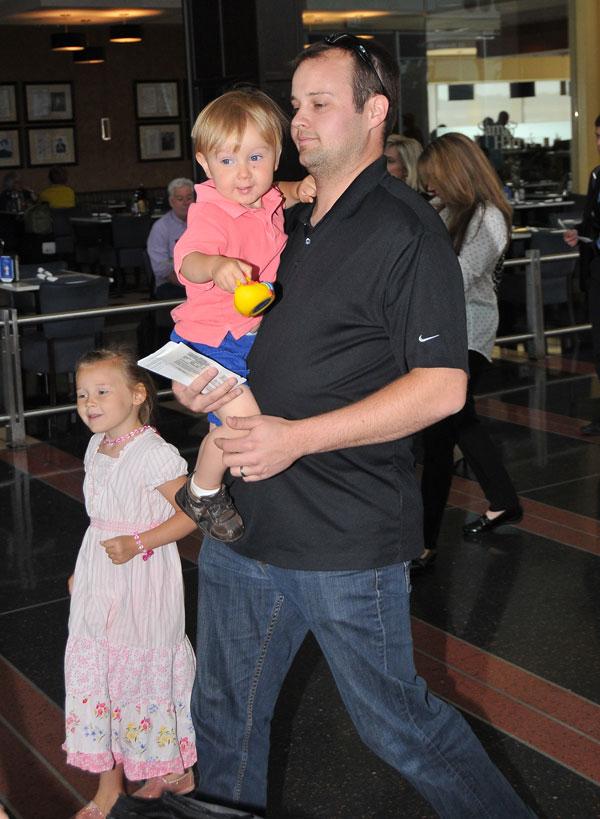 According to a report in In Touch, Jim Bob discovered that his son had "inappropriately touched" an underage female, and he marched the wayward teen to the Arkansas State Police.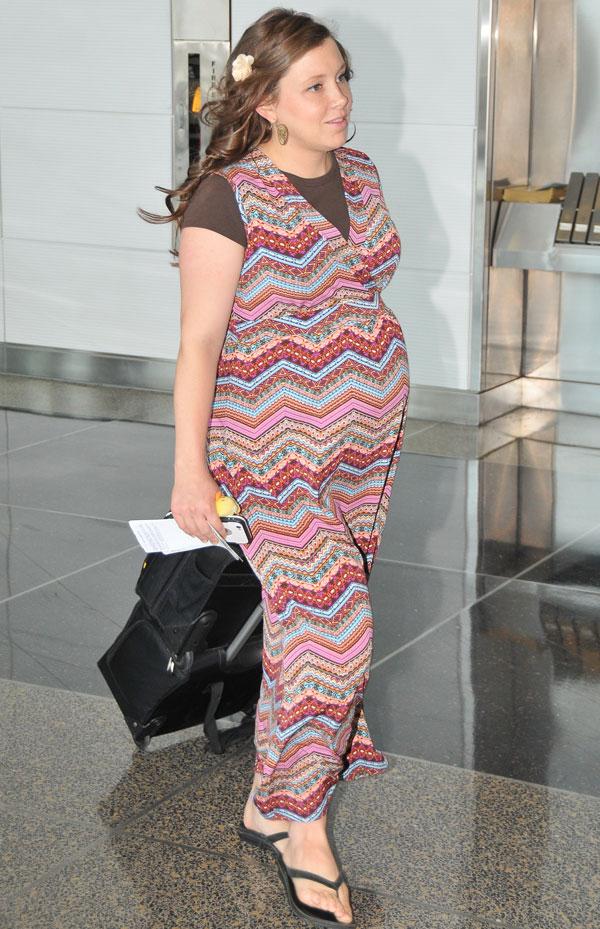 The religious family paraded their three children though the airport amid the shocking reports.
Article continues below advertisement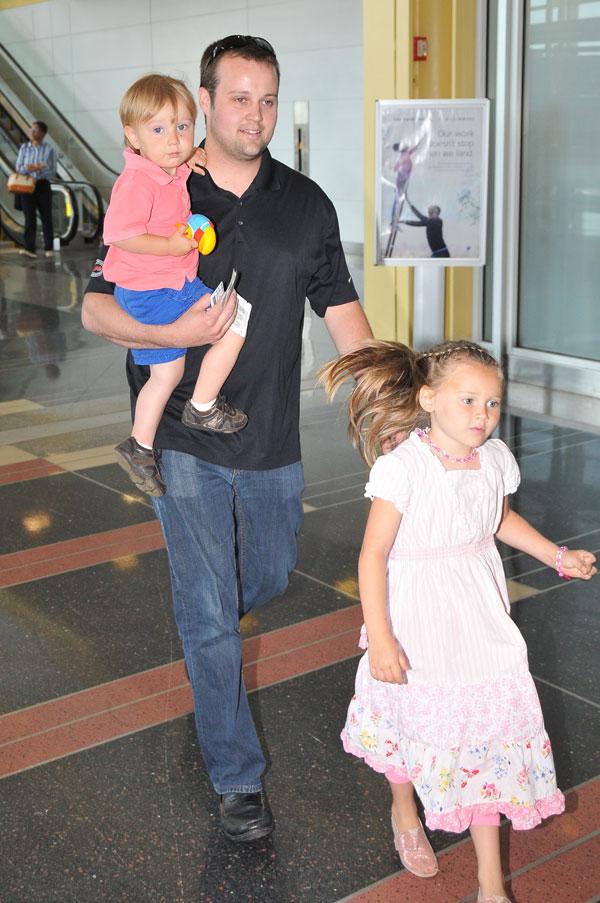 Josh's sex abuse case was reportedly buried by former Arkansas state trooper Joseph Hutchens, who is now serving 56 years in prison on child pornography charges.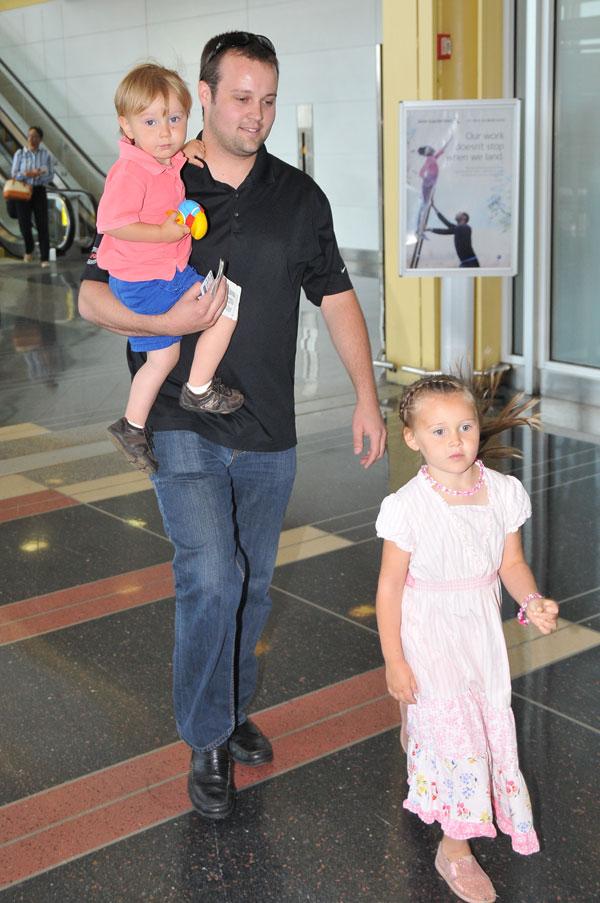 Michelle Duggar's husband Jim Bob was reportedly "mortified" by their son's behavior.
Article continues below advertisement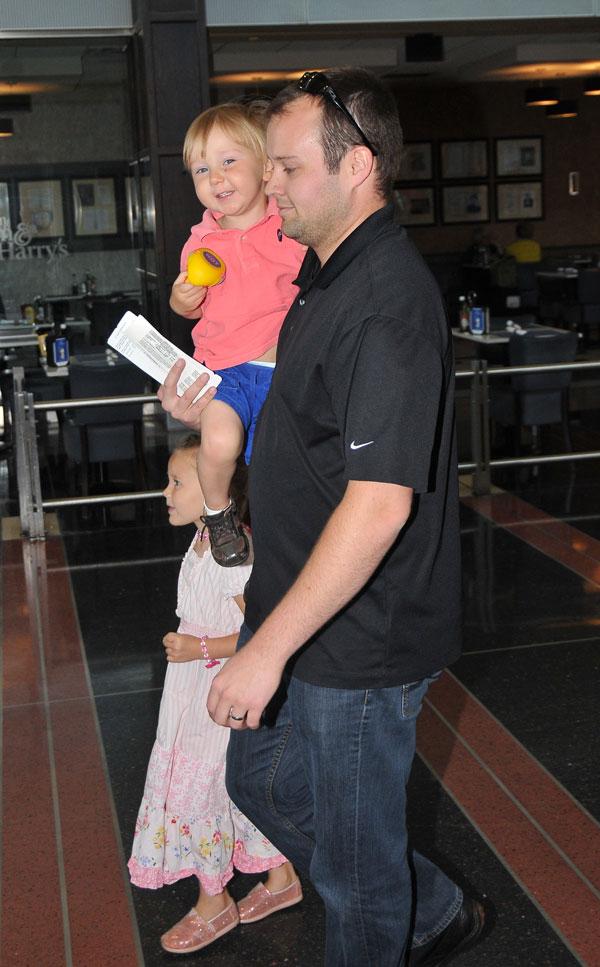 "Jim Bob did what he thought was right," a source told the magazine.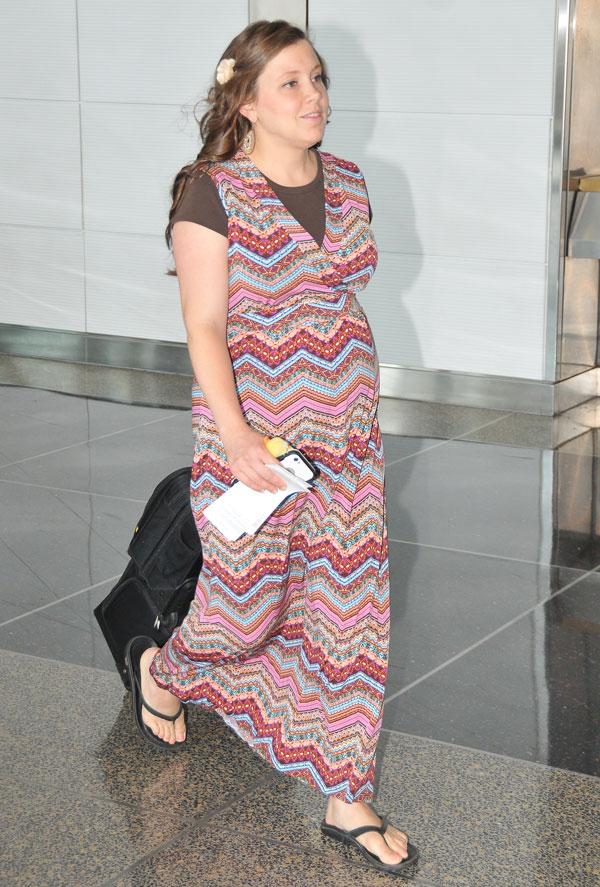 Like his sisters Jill and Jessa, Josh "courted" Anna before their married. They abstained from physical intimacy before their wedding, when they shared their first kiss. She is expecting their fourth child in the summer.