Duggar Dad's Shame: Jim Bob Reportedly Turned Teen Son Josh In For Sexual Abuse, 'Did What He Thought Was Right'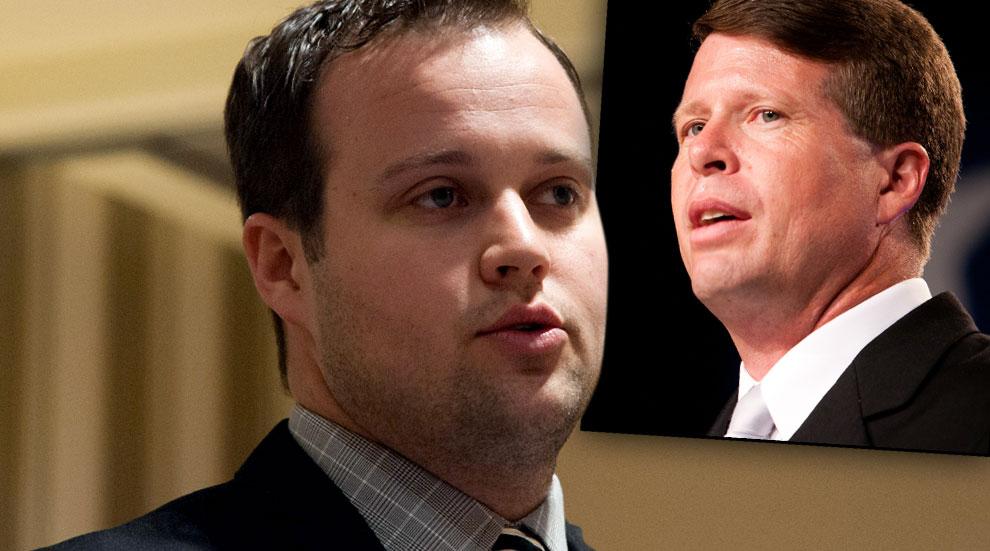 Jim Bob Duggar may be desperate to make his fervent Christian clan look squeaky-clean to the public, but the strong-willed patriarch apparently isn't afraid to turn one of his own into the police.
As RadarOnline.com reported yesterday, Jim Bob's eldest son Josh, 27, was allegedly involved in a sex abuse scandal when he was a minor around 2005.
According to In Touch, when Jim Bob, now 49, discovered that his son had "inappropriately touched" an underage female, he marched the wayward teen to the Arkansas State Police.
Article continues below advertisement
Though the 19 Kids And Counting father was "mortified" by his son's behavior, "Jim Bob did what he thought was right," a source tells the magazine.
The case was reportedly buried by former state trooper Joseph Hutchens, who is now serving 56 years in prison on child pornography charges. Though the Crimes Against Children Division was later contacted, the three-year statute of limitations had expired.
Josh is now a married father of three children, with a daughter due this summer.
He is the executive director of the Family Research Council's legislative affiliate, often fighting gay marriage and abortion.
Watch: Josh Duggar is asked about alleged sex scandal allegations