'We're Pregnant!': Anna & Josh Duggar Announce They're Expecting Fourth Child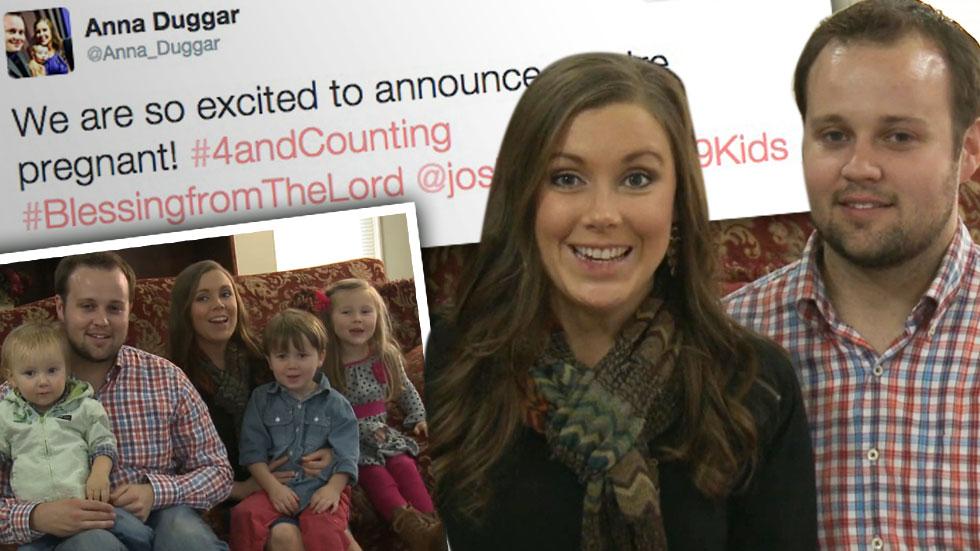 Anna Duggar, via a tweet late Tuesday, announced she and husband Josh are expecting their fourth child.
She wrote, "We are so excited to announce…we're pregnant! #4andcounting #BlessingfromTheLord @JoshDuggar #19Kids."
The Washington D.C.-based couple has three children: Mackynzie, Michael and Marcus.
In a TLC clip, Anna said she's "having a lot of morning sickness" in her ninth week of pregnancy, but isn't letting it spoil the magical time.
Article continues below advertisement
"It is difficult, but it's good because I know that good things are happening," she said.
Anna said "it was really exciting" to break the news to her family during a trip to her native Arkansas.