New Report Claims Josh Duggar Involved In Underage Sex Abuse Probe As Minor After His Own Dad Turned Him In!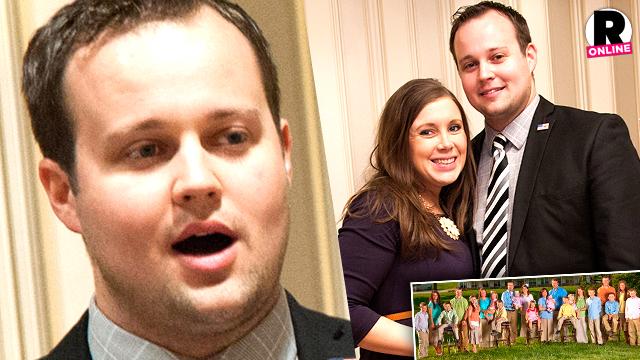 According to a bombshell new report, a recently uncovered police report shows reality son Josh Duggar was the "alleged offender" in a shocking underage sex abuse probe — and his own father turned him in to authorities!
The police report details how police pursued a sexual assault in the fourth degree charge against Josh while he was still a minor, the report from In Touch claims.
According to multiple sources who have seen the police report and are familiar with the case, Jim Bob Duggar allegedly turned his son Josh into the Arkansas State Police after he discovered him leaving an underage girl's bedroom and "learned something inappropriate happened," one source told In Touch.
Article continues below advertisement
However, Josh, currently a lobbyist for the Family Research Council, was never prosecuted. The state trooper that was responsible for investigating the strange case was convicted on child pornography charges in 2005 and sentenced to 56 years behind bars, according to the report.
By the time authorities relooked into the inactive case, the three-year statute of limitations had passed and prosecutors' hands were tied.
"A technicality prevented any further action," a source familiar with the case told In Touch. "That's been the biggest regret in all of this."
Sgt. Darrel Hignite — identified by multiple sources as the officer who led the investigation into the allegations about Josh — told the magazine: "I can't comment or discuss this case because of the sensitive nature and because it involved a juvenile."
Watch: Josh and Anna Duggar Announce Their New Baby