No More Danger In The Workplace! Anthony Weiner Out At PR Firm After It Was 'Strongly Suggested He Resign'–– His 'Presence Created Noise & Distraction': Report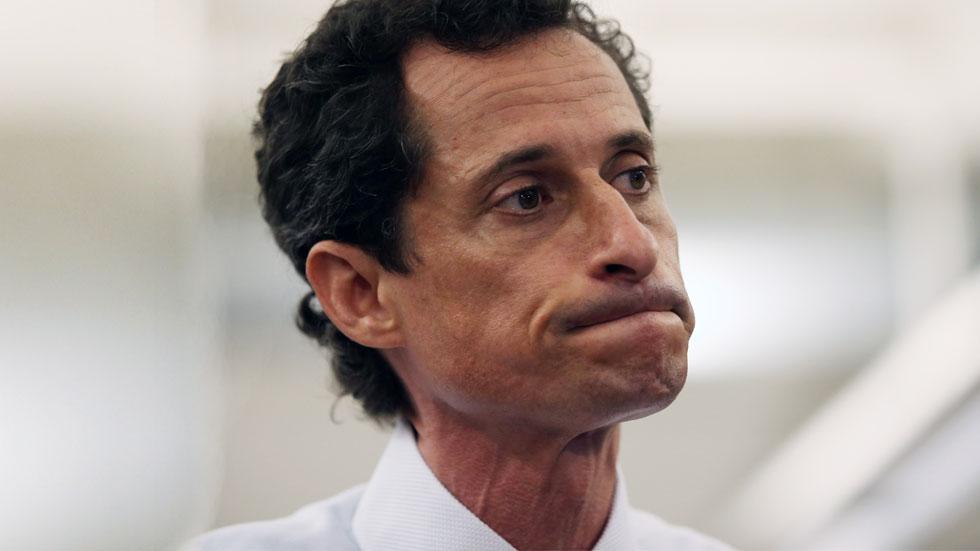 Anthony Weiner is no longer working at a major PR firm after his boss acknowledged the scandal-ridden politico's presence made for "noise and distraction."
MWW chief Michael Kempner said in an internal memo that Weiner -- who effectively squashed his political career after two sordid sex scandals in three years -- "understands that his presence here has created noise and distraction that just isn't helpful," according to the NY Post.
Article continues below advertisement
In what might be a face-saving move, Kempner, in the memo, said that Weiner "will be setting up his own firm to work" on bringing reform to the state constitution of New York.
A source told the paper that "it was strongly suggested he resign, so Weiner didn't really have a choice" in the matter.
Insiders told the paper that Weiner "was the one who came up for the reason for his departure, starting his own company.
He griped he "was either not consulted or ignored on every part of this excellent summer adventure."
Kempner initially put Weiner on his payroll earlier this summer with a spot on his board of advisers, touting him as "an expert on public policy."
As RadarOnline.com previously reported, Weiner, whose wife Huma Abedin is Hillary Clinton's longtime protege, was recently told not to attend a Sept. 24 fundraiser Kempner threw for the presidential hopeful.