Damage Control! Vicki Gunvalson & Brooks Ayers Split Ahead Of Humiliating 'RHOC' Storyline -- What The Show Will Reveal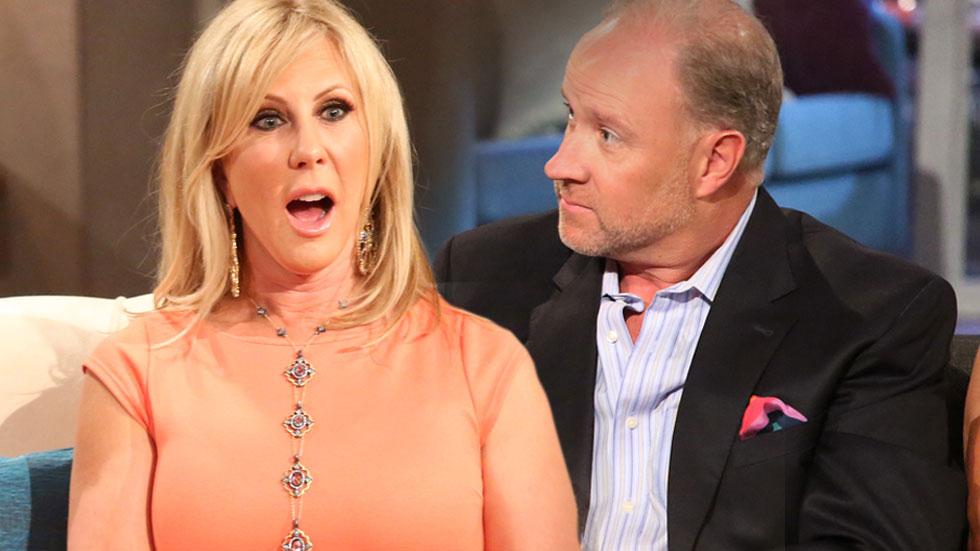 After four years of ups and downs, Vicki Gunvalson and Brooks Ayers' sudden announcement that they have split seemed to come out of nowhere. But RadarOnline.com has learned it was a carefully calculated PR move meant to head off the beginning of a humiliating storyline on The Real Housewives of Orange County -- one that will reveal Ayers' "lies" once and for all!
"It's a damage control exercise," an insider told Radar. "This is messaging, marketing."
Article continues below advertisement
According to the source, "The next six weeks on the show are going to expose Brooks for the person he really is, and just how pitiful Vicki is in the situation. The storyline is all about his lies and his twisted double life. And the battle with cancer."
"Friends believe she's done this merely to separate herself from the negativity that will arise over the next six weeks," said the source.
Indeed, another source close to Gunvalson confirmed that she recently hit her limit. "Vicki didn't want to have to convince people that her man was not lying about having cancer," the source said of the show's most recent storyline. "It was all just too much. The relationship lost its passion and became really stressful. That is not how a relationship is supposed to be."
As Radar reported, the couple announced their split in a surprise statement Sunday night.
"We both wish nothing but a great future for each other," the Real Housewives of Orange County stars told Radar. "We have come to realize that one can indeed love someone in their heart, but that the time may come for their lives to take separate paths."
Last year, Radar exposed Ayers' on-camera admission to cheating on Gunvalson with a prostitute, and other women.
Article continues below advertisement
"I've been known to cheat … bottom line, it hurt Vicki to know even if we weren't together that I f**ked somebody else," he said on the tape, exclusive to Radar. "That hurt her ... I didn't mean to cross the line. I didn't know. I thought it was appropriate."
Ayers had also admitted to a bout of "violence" against Gunvalson -- "the only thing I have ever done with Vicki," he said -- which took place on Puerto Vallarta, after she didn't seem upset after a man groped her.
For more on the split, stay with Radar!