Exclusive
Happy Ending? 'RHOC' Stars Vicki Gunvalson & Brooks Ayers 'Talking Marriage' -- What Her Daughter Thinks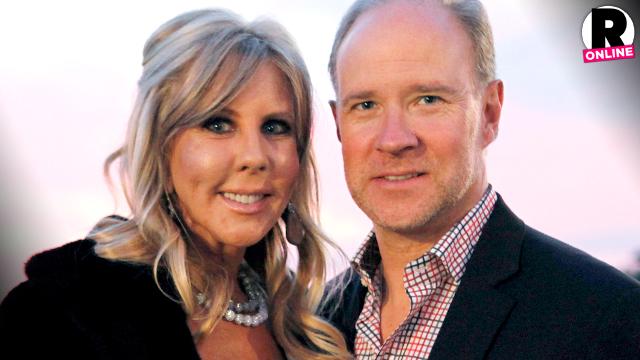 After countless ups and downs, Real Housewives of Orange County star Vicki Gunvalson is ready to marry her boyfriend, Brooks Ayers -- and her family is freaking out about it!
"Vicki has been talking marriage with Brooks, and wants to make it official," an insider told RadarOnline.com. "She truly believes that Brooks is meant to be her partner for the rest of their lives. Her kids are grown and have lives of their own, and she is head over heels in love with Brooks."
Article continues below advertisement
"However, Brooks isn't ready to take the next step because of his cancer diagnosis," the insider revealed. "He wants to be given the all clear from his doctors before marrying Vicki. He is ready to make his life in Orange County with Vicki permanent, but won't do so until the cancer is gone or in remission." Ayers was diagnosed with stage 3 Non-Hodgkin lymphoma last year, and has been undergoing treatment at City of Hope, in Duarte, California.
But the delay could be a blessing in disguise, since Gunvalson's daughter Briana is not on board. "This is all making Briana see red," the source continued. "She thinks Brooks is just using her mom as a nurse and will dump her once he becomes healthy. It makes Briana crazy to see Brooks just move into her mom's house, and essentially live off of her! Briana thinks Brooks just wants to be a celebrity."
Article continues below advertisement
But as RadarOnline.com reported, Gunvalson has told friends she believes Ayers' cancer diagnosis has actually strengthened their relationship.
Ayers had been "very flirty with other women, and it was incredibly disrespectful to Vicki," an insider previously told RadarOnline.com. "They had broken up several times, only to get back together again. But after the cancer diagnosis, Brooks realized what was truly important in his life, and that was Vicki. She has taken such great care of Brooks and he has moved in with her."
Do you think Brooks and Vicki should finally tie the knot? Let us know in the comments!