Exclusive
Let's Make A Deal! Vicki Gunvalson's 'Cheap' Boyfriend Brooks Ayers Bargained With Vegas Hooker For Night Of Love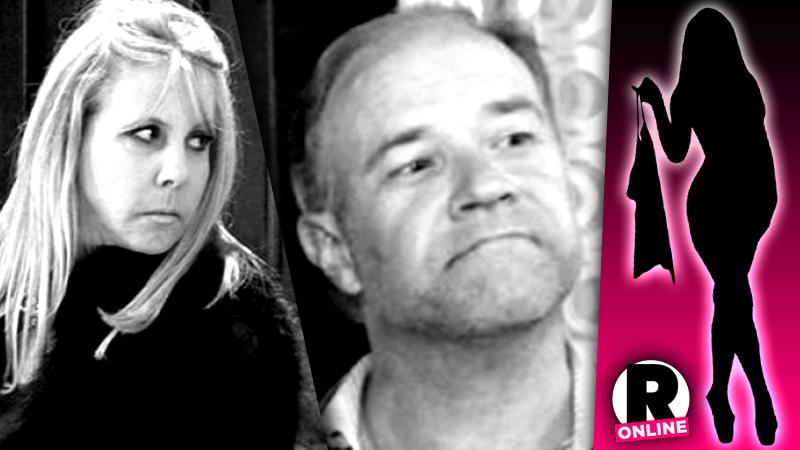 Vicki Gunvalson's on-off boyfriend Brooks Ayers isn't just a cheat — he's cheap! RadarOnline.com has learned that the Real Housewives of Orange County star recently tried to bargain with a Las Vegas hooker to get a reduced rate on a night of love. How much more humiliation can his former girlfriend Gunvalson take?
Ayers' cheating confessions famously came to light in RadarOnline.com's recently released video tapes, where he admitted he's been "known to cheat" on his reality star lover. In one instance, he claimed, he met a woman named "Katrina" at a high stakes poker game, and went with her to "rooms upstairs for guys to have their way" with the ladies on hand. He claimed he had sex with the woman and paid her around $300 to $400 for the encounter.
Article continues below advertisement
But now, Katrina tells RadarOnline.com that his claims were a total lie — because he couldn't afford her!
Katrina, who says she is a porn star and not a prostitute, insists, "I never even had relations with him. He couldn't afford it!"
"I knew who he was and everything because I saw him a couple times on Real Housewives," she continues. "He specifically said he couldn't afford any of the $1,000 girls because he was on a budget. He said he has to pay child support for a young daughter, and he wanted to pay a couple hundred dollars."
Katrina says, "To me, that's chump change! A photo shoot is not worth that much money. I hooked him up with some of my ugly friends that were low on cash, and that's it."
What's more, Katrina insists she's never even spoken to Ayers for years. "I met him once in December of 2012 and then again in January 2013," she claims. "Once when he was trying to party in Hollywood, and once when he was trying to party in Vegas."
Article continues below advertisement
She laughs, "I saw Brooks twice, and that was enough for me!"
Ayers' disgusting double life first came to light in RadarOnline.com's explosive tapes, where he was caught admitting to cheating on Gunvalson, using "violence" against her, and having thousands of dollars in debts.
After the tapes were released, Gunvalson told RadarOnline.com, "I was surprised to learn that a video of Brooks' meeting in Las Vegas a years ago has surfaced," only days after she discussed moving in with Ayers on the RHOC reunion.
"I was told that the story also mentions Brooks dating other women," Gunvalson admitted, insisting, "Brooks can date anyone he wants to. I am not married to Brooks, nor engaged, nor are we living together."
She continued, "In my own opinion, this video surfaced because the case for the vodka is moving toward trial," referring to a lawsuit that was brought against her and Ayers in connection with her Vicki's Vodka.
Ayers echoed her comments in his own statement, telling RadarOnline.com, "This is a desperate attempt to seek publicity in a case that is nearing trial. The case is about business partners choosing not to be in business together. The case has nothing to do with my personal life."