Hotel Trysts, Dirty Texts, Big Bucks: Jared Fogle's Secret Sexual Relationship With Underage Prostitute Exposed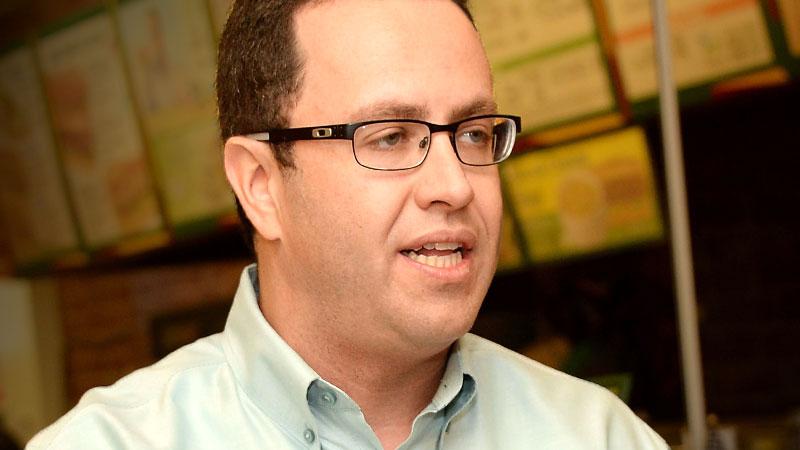 For the past five years, Jared Fogle has seemed like the ultimate family man: husband to wife Katie, father to two young children, and founder of a childhood obesity awareness charity.
But underneath his "good guy" persona, Fogle was distributing child pornography, trolling for young girls online, and even sharing an ongoing sexual relationship with a 17-year-old prostitute.
According to Indiana court documents obtained by RadarOnline.com, the 37-year-old former Subway spokesman first became acquainted with the girl, renamed Minor Victim 13 in the papers, through "an Internet website containing advertisements for erotic services."
Article continues below advertisement
READ THE SHOCKING COURT DOCUMENTS
Fogle met Minor Victim 13 in person on November 3, 2012, when the Indiana-based dad arranged a sex romp for the two at his New York City accommodations, the famously swanky Plaza Hotel.
The hotel guest "engaged in sexual acts" with the girl "in exchange for an amount of U.S. Currency, authorities allege in the documents.
The very next day, Fogle offered to pay her for another type of sex service: connecting him to another underage prostitute.
"During these discussions, the Defendant stated that he would accept a 16-year-old girl, while stating that the younger the girl, the better," officials claim.
Just two days after Christmas that year, he texted Minor Victim 13, again asking her to find him a minor for paid sex.
"The Defendant stated that he would really make it worth her while if she could find one," authorities say.
He also asked her to send sexy photos of herself. Via email, the girl sent three images, one featuring her "nude genitals or pubic area."
Article continues below advertisement
Fogle "expressed his approval of the content," documents state.
He once again paid the girl for sex on January 22, 2013 at New York's Ritz Carlton Hotel.
The meetings "were arranged through text messages and Internet communications which provided sexually explicit details and financial terms," authorities claim.
All the while, Fogle was allegedly aware of her young age.
Two years after their secret Ritz Carlton romp, he is paying the price for his crimes.