Family Feud! Courtney Love's Father Slams Rocker's Fight To Keep Kurt Cobain Death Photos Private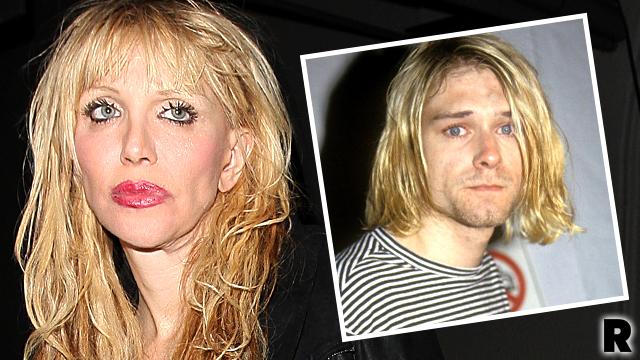 Courtney Love is fighting to keep her late husband Kurt Cobain's suicide scene photos sealed to protect her family's privacy, she claims— but the Hole singer's estranged father believes she has other motives.
"Heaven forbid someone would see some other element of evidence to prove it was murder," Hank Harrison exclusively tells RadarOnline.com.
Seattle police deemed the grunge rock legend's 1994 passing a suicide by gunshot, but in a new court battle, local reporter Richard Lee is suing the city over the release of sealed documents and images relating to the death. Lee believes Cobain was murdered.
Article continues below advertisement
As Radar previously reported, former Grateful Dead manager Harrison agrees— and in a shocking claim, thinks his own daughter was responsible for the Nirvana frontman's demise.
"No doubt she was capable," Harrison told Radar last May. "I can't prove she pulled the trigger, but I can prove her involvement to a high degree of certainty."
Last year, Seattle Police released previously unseen photos from the death scene, including a handwritten note from Cobain's wallet that accused Love of "doping and whoring."
Love, who admitted to using heroin in the early '90s, claimed she wrote the letter to her husband as a joke, but Harrison said it offered more evidence of guilt.
"If you read the true meaning of this small note…anyone with even half a wit will see that something dire and awful took place," Harrison alleged.
For now, it looks like Love is getting her way. According to the Seattle Times, a judge dismissed Lee's lawsuit due to "procedural missteps."
However, Lee says he plans to file another lawsuit.