Paula Deen Fires Social Media Manager After Shocking Brownface Post –– Chef Apologizes 'To All Who Were Offended' By 'I Love Lucy' Spoof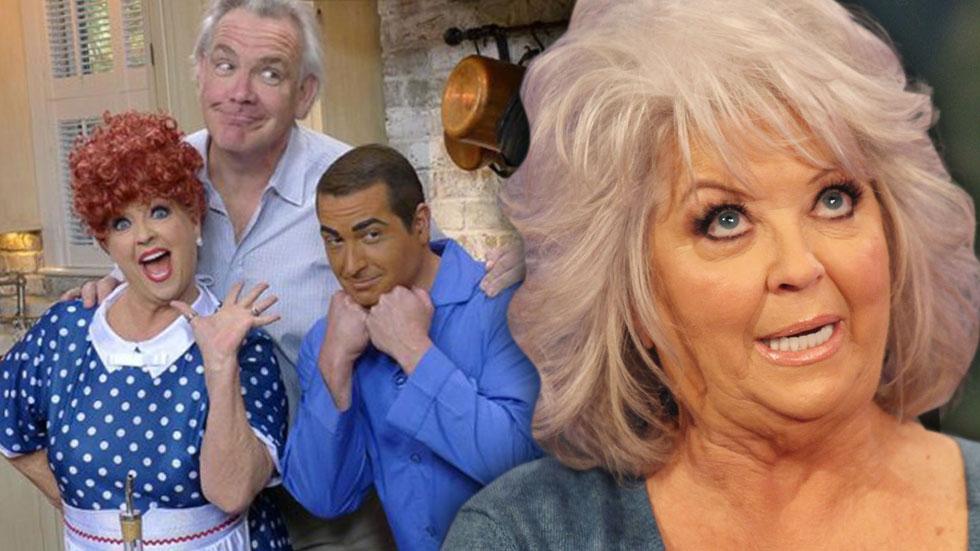 The 68-year-old extended her "apologizes to all who were offended" by the I Love Lucy-themed shot, which she said was taken on Halloween four years ago for Paula's Best Dishes, one of her now-canceled Food Network shows.
Article continues below advertisement
The image -- featuring her son Bobby with brown makeup to resemble Desi Arnaz's Ricky Ricardo character -- was posted to Facebook and Twitter with the caption: "Lucyyyyyyy! You got a lot of esplainin' to do! #TransformationTuesday."
Watch the video on RadarOnline.com
Since leaving cable in 2013, Deen has opened a large restaurant in Pigeon Forge, Tennessee, and started a website called the Paula Deen Network.