'I Beg For Your Forgiveness': Paula Deen Issues Strange Video Apology For Use Of The 'N' Word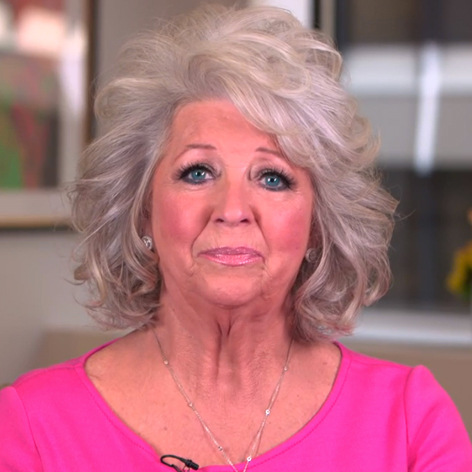 UPDATE 1:22 p.m. -- Deen has removed the first video from YouTube and replaced it with a second, less-polished video.
The besieged foul-mouthed chef wrote on YouTube, "After spending all day soul searching and trying to figure out how to deal with what I did, I recorded a video trying to do the right thing. In the end, I felt that I needed to just be myself, say I am sorry and beg for forgiveness."
She added, "What said was wrong and hurtful. I know that and will do everything that I can do make it right. I am not about hate, and I will devote myself to showing my family, friends and fans how to live a life helping others, lifting us all up and spreading love."
Article continues below advertisement
Watch it below. Story developing...
Three days after RadarOnline.com revealed Paula Deen's use of the 'N' word, the TV chef released a heavily edited video apology on YouTube Friday afternoon.
"I wanna apologize to everybody for the wrong that I've done," she said in the clip, which appeared to be edited after almost every sentence. "I want to learn and grow from this. Inappropriate hurtful language is totally, totally unacceptable. I've made plenty of mistakes along the way, but I beg you, my children, my team, my fans, my partners, I beg for your forgiveness. Please forgive me for the mistakes that I've made."
The video was far more contrite than a statement released by her team the other day. "She was born 60 years ago, when America's South had schools that were segregated, different restaurants, and Americans rode in different parts of the bus," her lawyer said in a statement on Thursday.
In the video apology, three obvious edits are visible in the 46-second clip.
In the deposition that contained her admission of the use of the 'N' word, Paula said, "We have all told off-colored jokes ... Most jokes are about Jewish people, rednecks, black folks."
Paula had been scheduled to discuss the scandal on the Today show this morning, but was a no-show, much to Matt Lauer's ire.
His co-host, Al Roker, insisted, ""We would consider her a friend. We would hope that she'll reconsider because she really needs to address this."
youtube