Fans From Facebook Group Slams Paula Deen's Restaurant's Website For Using Racist Image – Chef 'Longs For Antebellum South'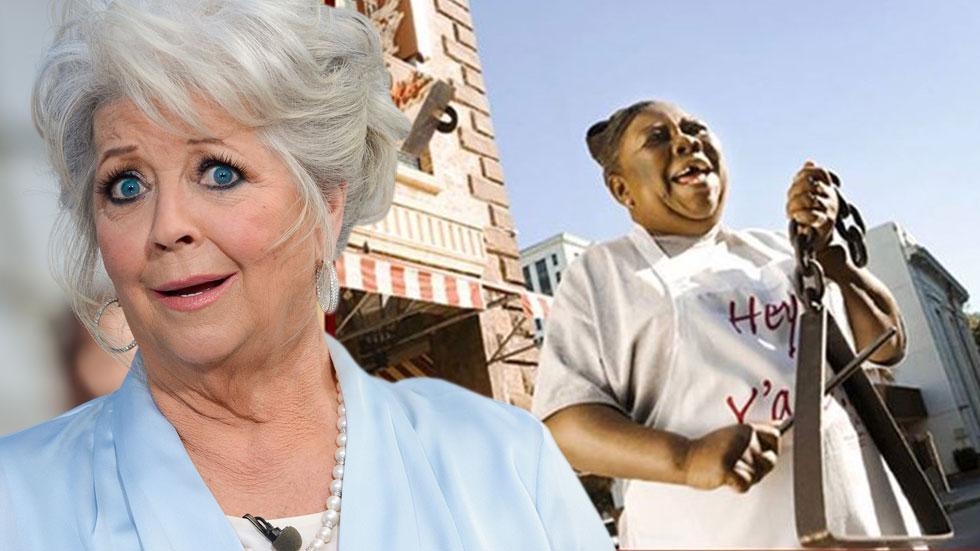 Paula Deen has gotten herself into a crockpot full of trouble again.
An image on the website for Lady & Sons, the professional chef's Savannah, Georgia restaurant, shows a "mammy figure," and has upset many members of a Facebook group because of its "racist" nature, according to reports.
The controversial figure is shown ringing a dinner bell that is meant to point out the restaurant's new hours, but during the era of slavery, the same caretaker-figure (mammy) would ring a similar bell to let the plantation family know that dinner was ready.
Article continues below advertisement
Fans from a Facebook group noticed the website's image of choice and angrily called out Deen for it. The fans posted, "Paula Deen longs for the antebellum south when Blacks, especially black women were non-threatening servants."
But according to Eater, a Deen spokesperson said that the picture has been live for five years and the woman depicted "has worked at the restaurant for over 17 years and is like family to the Deens."