Good Riddance! Kourtney Kardashian Tells Friends Kids 'Are Better Off' Without Distant Baby Daddy Scott Disick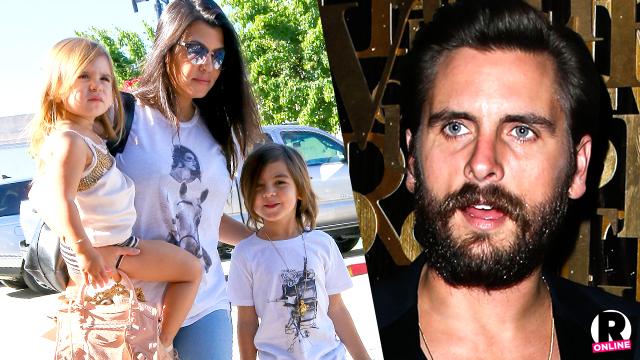 Over the past few weeks, Scott Disick has been partying in Miami, Monaco, and St. Tropez instead of spending the summer with his kids. But now that Kourtney Kardashian has thrown him out of the house and changed the locks, an insider tells RadarOnline.com she's insisting they'll be better off without him in their lives.
Following Kardashian's decision to dump her longtime boyfriend and baby-daddy to Mason, 5, Penelope, 2, and six-month old son, Reign, a source very close to the Kardashian clan tells RadarOnline.com exclusively that she believes "there is not too much to miss when he was never really there to begin with."
Article continues below advertisement
"Kourtney has told those close to her that her and Scott's children will be much better off with her," the source tells RadarOnline.com. "And pretty much everyone agrees with this decision. Those kids are going to be raised with a lot of love from Kourtney's sisters, as well as Caitlyn and Kris."
"Mason is the only one who really knows what is going on and, of course, he will have to adjust to not having his father there, but Scott really was never fully there anyways," the insider continues. "Mason is definitely a momma's boy and always has been."
MORE ON:
Kourtney Kardashian
Needless to say, that was the last straw for Kardashian, who just hired an attorney to protect her massive fortune of the former couple's children.
Do you think that Kourtney Kardashian should give Scott Disick another chance? Tell us your thoughts in the comments below.