Mason Disick's Heartbreak -- Dad Scott Says He's Moving Out & Kourtney Kardashian Is Furious About His Partying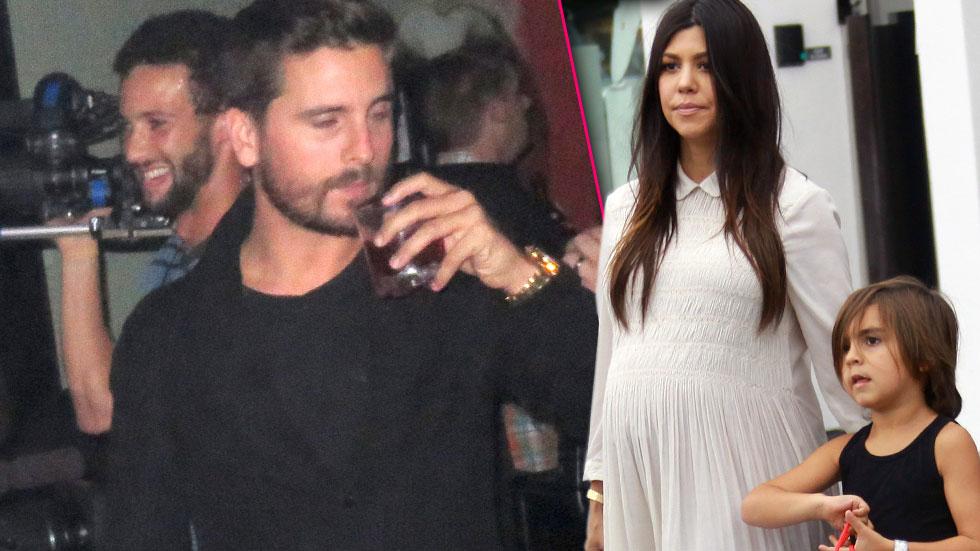 Scott Disick just can't stop partying and his wild ways are threatening to break up his family and, most importantly, break the heart of his little son.
Lord Disick "is in a very dark place," a source told Us Weekly magazine about the 31-year-old reality show star.
"He's been partying nonstop," the source said, and revealed that Kourtney Kardashian is "so sick of him and his behavior."
While problems between the couple, who welcome their third child in December, are nothing new, the source says Mason Disick is now old enough to be affected by his dad's behavior.
Article continues below advertisement
"Scott has told Kourtney that he's moving out," the source said, threatening to tear apart their five-person-family.
"Everyone on the outside says she has to leave him," the source told the magazine about Kourtney's struggle with Scott. But the biggest victim will be their oldest child and only son.
"It's very hard because Mason is obsessed with his dad and it would tear them - and the whole family – apart," the source said.
Despite not drinking in Las Vegas on January 17, Us Weekly reports that Scott was a "total mess," at a January 14 event at Scottsdale, Arizona's El Hefe restaurant and club.
This behavior is infuriating his baby mama the source said.
"He hasn't been there for the new baby much," she's reportedly at the end of her rope with him.
"Kourt gave birth a month ago and he's already doing club appearances and back to binge drinking. It's not normal."