Move Over Venus & Serena! Caitlyn Jenner Takes Over The Tennis Court In New 'I Am Cait' Preview –– 'I Know Why Girls Need A Sports Bra!'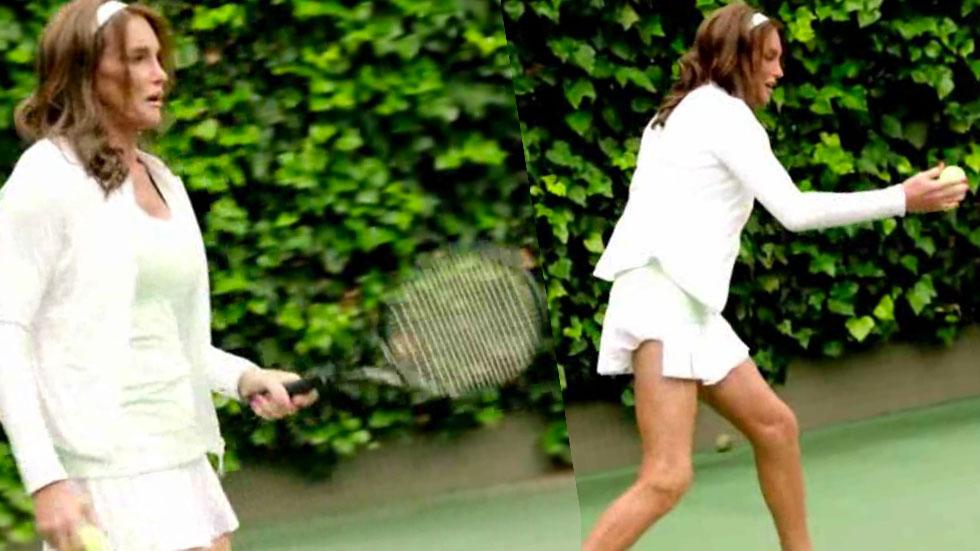 Caitlyn Jenner plays tennis, steps out in the community and has a heart-to-heart with her 89-year-old mother in her latest promo for her E! docuseries, I Am Cait.
In the clip, he 65-year-old Olympian quips, "All of a sudden, I know why girls need a sports bra," while showing off her serving technique.
In another sequence, the inspirational celebrity is getting styled when she gripes in a good-natured tone, "All of a sudden, Im the authority on hair and makeup!"
Article continues below advertisement
Watch the video on RadarOnline.com
Viewers also see the Malibu glamour girl picking out dresses, only to be informed by Kim Kardashian that Kris Jenner has the same garment, which gives both a good chuckle.
And in a more emotional part, Caitlyn chats with her mother Esther, who lovingly tells her child, "That's your soul."
Caitlyn muses, "That's your soul -- that's exactly right."
Throughout the preview, it's clear that Caitlyn's far more comfortable, boisterous and happy than viewers ever saw during her pre-transition days as Kris' henpecked husband Bruce on Keeping Up With The Kardashians.
Caitlyn will take center stage at the 2015 ESPY Awards Wednesday at 8/7c on ABC, while I Am Cait premieres on E! Sunday, July 26 at 9/8c.