'Kris Is Gonna Lose Her Mind,' Brody Jenner Says, As He Eggs On Dad Bruce In Golf Plot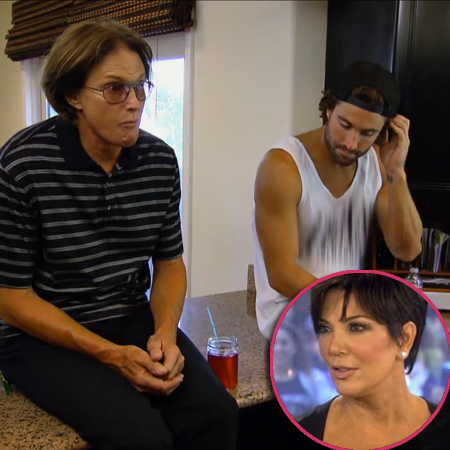 Article continues below advertisement
The plan, hatched by the Jenner brothers, is for them to gift their dad with -- and take the heat for -- a number of golf renovations to the family home, as if Bruce directly asked Kris if he could do it, she'd likely nip it in the bud.
"Remember, I'm not supposed to be involved in this," the shaggy-haired Bruce said with a wink and a nod, before showing his sons how he would want the golf renovations -- "hypothetically," of course!
In true Kardashian form, the plan takes on a life of its' own, as Bruce, 63, goes a little crazy during the planning process, expanding the putting green with a sand-track and two chipping areas -- major renovations that would take up the majority of the backyard, and likely have Kris seeing red.
"Kris is gonna lose her mind -- this is big!" the bearded babe said, perhaps realizing things had gone too far. "I'm a little nervous to do it, but I think it has to be done."
Despite his apprehension, Brody points out that Bruce brings in good money and should get what he wants on occasion, as well.
"It should be a balanced relationship," he said.
Watch the video on RadarOnline.com
We'll see what happens when Keeping up with the Kardashians airs on E! Sunday at 9/8c.