Exclusive
Kris & Bruce Jenner's Marriage Crisis: He's 'Livid' At How He's Being Portrayed On 'Keeping Up With The Kardashians'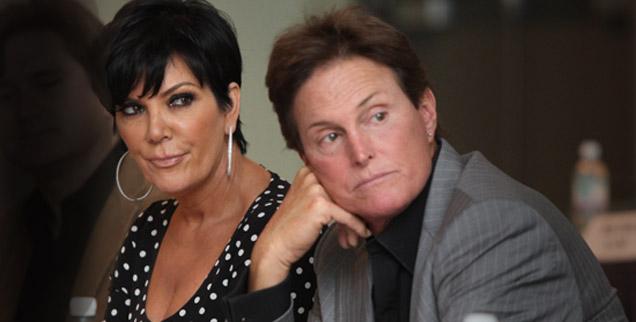 Article continues below advertisement
Here's how it all went down: A key storyline of season eight has been the former Olympic gold medalist's relationship with sons, Brandon and Brody, and ex-wife, Linda Thompson.
While Brody's relationship with his father has been strained for years, it was revealed on that reality show that he didn't call his sons on their birthdays when they were children. The ex-The Hills star doesn't even refer Bruce as dad, instead calling him by his first name!
That portrayal of Bruce as a shoddy parent "really has upset him," according to our source. "Sure, there were gaps in time when Brody and Brandon were growing up and Bruce wasn't around, but that was mainly because Kris would give him a hard time if he spent time with them.
"Kris demanded that Bruce's attention was given to their two daughters, Kendall and Kylie. None of that -- of course -- was discussed on the show because it would have made Kris look bad."
Article continues below advertisement
Now, Bruce blames Kris for pushing the storyline behind-the-scenes.
"He thought this season was going to show the two families coming together and not all of this negativity about events that happened decades ago," the insider added.
"Kris is an executive producer on the show and has the final approval about what viewers see. Bruce is ticked off his relationships with his sons is being used to make him look bad. He's livid. He is an amazing father to Kendall and Kylie and is around for them much more than Kris."
It's the latest setback to the couple's once fairytale romance: As RadarOnline.com previously reported, Kris has refused Bruce's plea that the embattled couple go to marriage counseling.
Bruce, our source said, "wanted to go to marriage counseling with Kris several months ago. The marriage has been in trouble for a very long time and had only continued to go downhill. Bruce and Kris have become more like roommates and there is just no romance in the relationship."
But mother-of-six Kris refused because she "didn't think anything was wrong and was happy with the status quo."
"She felt that it would just be a waste of time," added the source. "This was one of the main reasons why Bruce got his own rental house in Malibu. If she didn't want to work at the relationship, why should Bruce?"