Exclusive
The Young & The Racist? 'Y&R' Star Victoria Rowell Claims Co-stars Spat On Her In 'Racially Charged Attacks' — Inside The Bombshell Court Documents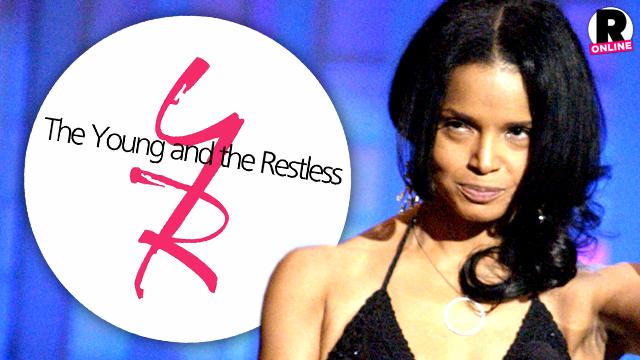 The most jaw-dropping drama on The Young & The Restless happened when the cameras weren't rolling, according to fan fave Victoria Rowell. The actress who played Drucilla Winters is suing the show over claims of "racially charged attacks," and she opened up about the abuse she says she suffered on set in explosive new court documents obtained by RadarOnline.com.
Rowell sued Sony, CBS, and other defendants related to the show in February. After the defendants asked a judge to toss the lawsuit, she filed an explosive declaration on June 10 detailing just why she says she should be compensated for mental anguish.
Article continues below advertisement
READ The Explosive Court Documents
Rowell, who starred in more than 2,000 episodes of Y&R between 1990 and 2007, says that a "lack of racial equity on set at Y&R resulted in me being on the receiving end of various racially charged attacks, by white Y&R actors and executives."
"For instance, one white actress, Melody Thomas Scott, ran onto the set dancing wildly and wearing an oversized Afro wig to mock my Afro-styled hair that day," Rowell claims. "Another white actress, Michelle Stafford, spat on me on set, called me a 'freak' then screamed, 'no one here likes you.' Ms. Stafford later publicly admitted that she did so in collaboration with the white director, Noel Maxam, and then-producer Edward Scott. A white actor, Peter Bergman, publicly called me mentally unstable and physically threatened me on set. None of them suffered negative repercussions."
What's more, she claims in the document, she was "excluded from the in-house pre-Emmy ballot during my last few years on Y&R" and fined $20,000 for missing a day of work she says she had previously cleared with producers.
Meanwhile, Rowell claims racism on set extended beyond those shocking incidents. She claims, "no black actor was selected to represent the show at the prestigious Monte Carlo Television Festival … with very exceptions exceptions sic, black journalists were not included in the show's press corps, and Y&R producers reluctantly hired a competent hair stylist for black actors and actresses only after I was forced to hire my own independently. However, defendants banned the stylist from the Y&R hair and makeup room, and the stylist became the subject of taunts from white talent."
Article continues below advertisement
She continues, "marginalization of black participation on Y&R extended not only in our treatment at the hands of Defendants when hired, but also Defendants' failure to hire African Americans at all. As far as I know, up until 2010, not one writer in its then-37-year-history of Y&R had been African American. Nor had defendants hired any African Americans as executive producers, co-executive producers, casting directors, production designers, musical directors, set design, costume design, and department heads in hair and makeup."
Eventually, she says, it became more than she could take and she left Y&R in 2007. Soon after, however, she insists the "show's viewing audience began clamoring for my return."
Rowell, 56, says her efforts were foiled, but she heard through the grapevine that she would be allowed to come back "only if I ceased my outspoken campaign for diversity."
She now wants the opportunity for re-employment on the show, as well as damages for mental anguish.