'Young & The Restless' Drama Won't Die! 'Disgusted' Michael Muhney Muzzled From Responding To Costar Eric Braeden's Explosive Comments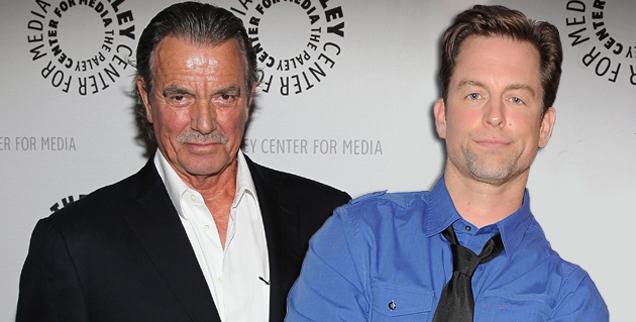 It's the interview that is still reverberating on the set of Young & The Restless.
Speaking exclusively to RadarOnline.com, veteran actor, Emmy Award-winning star Eric Braeden, revealed that his former costar Michael Muhney — dumped after allegations of sexual misconduct — had waged a campaign to get him fired.
"I was prompted to get into 'fisticuffs' with him because he wanted me off the show, if you want to know the truth," Braeden, best known for his role as Victor Newman on the soap since 1980, said.
Article continues below advertisement
"He wanted me off the show because he wanted to be head honcho. In his words, I was the old lion and he was the young lion. He wanted to push aside the old lion. That was in his words to me, at the very end. I welcomed that guy, as I said. (I told him), 'You are very good at what you do, keep your nose clean and stay out of everyone else's business and just do your job.'"
Those words stunned many, including Muhney.
But as Radar has learned, the father-of-three has been muzzled about what happened on the set of the daytime soap, a move that has prevented him from responding to the allegations leveled against him by Braeden and costar Hunter King, who complained to management that he'd allegedly groped her on multiple occasions.
A source close to Muhney said: "Eric's comments were off base and his version of events is very different from Michael's."
"It's very frustrating that Eric made these remarks, because Michael has been ordered by Sony and CBS to not discuss anything about the show or cast," the insider added.
"It's considered a personnel matter and both are prohibited by terms of their contracts from discussing it.
"The only ones abiding by those orders are Michael and Hunter. Michael is trying to move on from the alleged groping incidents, but it's hard to do when his former co-stars are trash talking him."