Church Mass Murderer Dylann Storm Roof Smirking During Extradition In 12 Photos –– Sicko's Smile Might Disappear After Officials Say DEATH PENALTY Charges Expected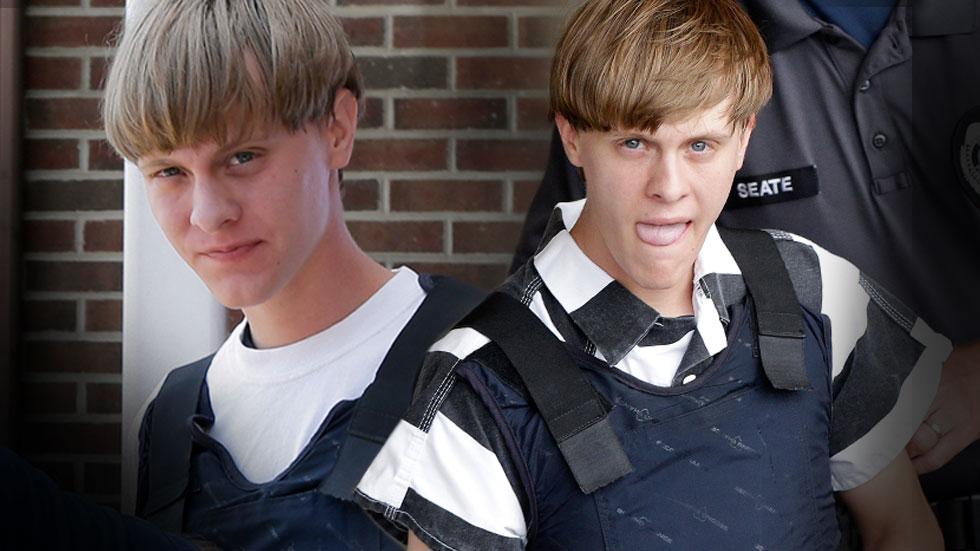 Dylann Storm Roof, the man suspected of killing nine people in a historic black church, bared a malicious smirk as police extradited him to South Carolina Thursday.
Article continues below advertisement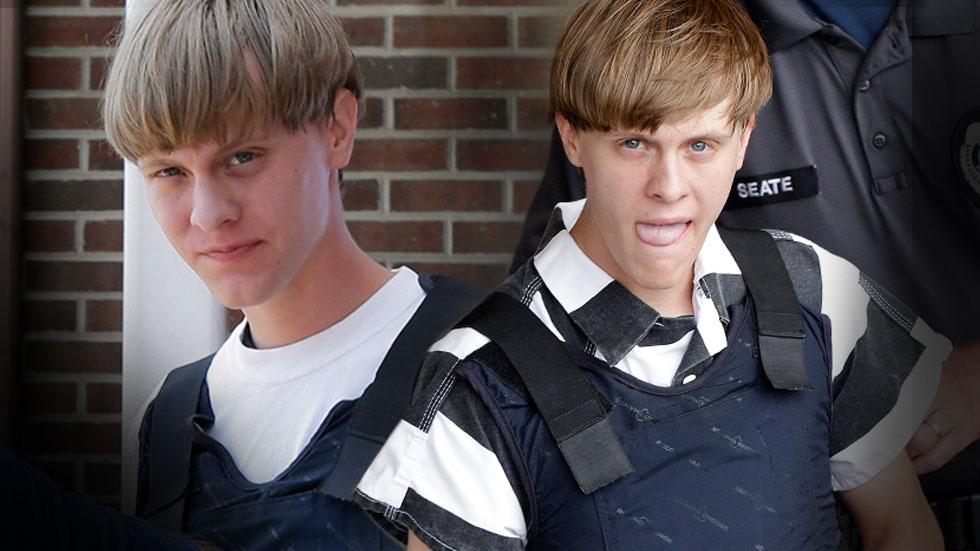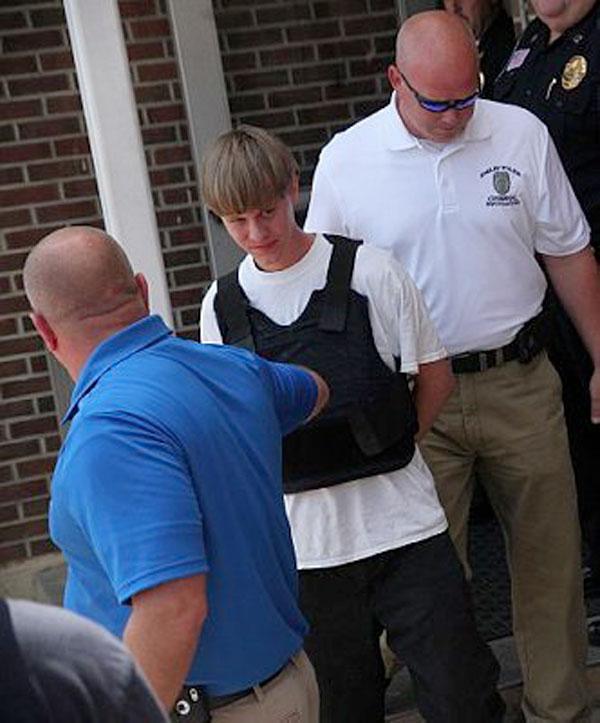 Officials escorted Dylann Storm Roof to an airplane at Shelby-Cleveland County Regional Airport Thursday evening.
Article continues below advertisement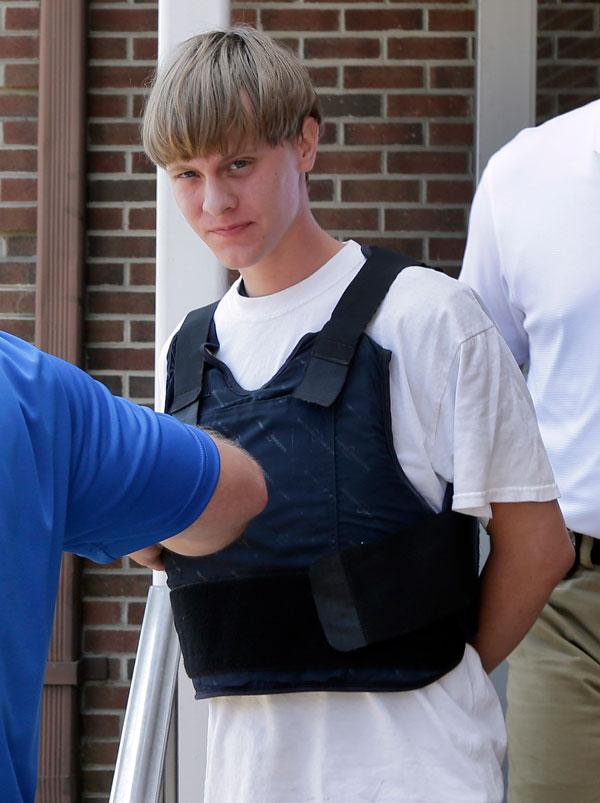 The Lexington, South Carolina native was outfitted with a bullet-proof vest after his Wednesday night church rampage at the The Emanuel African Methodist Episcopal Church left nine people dead.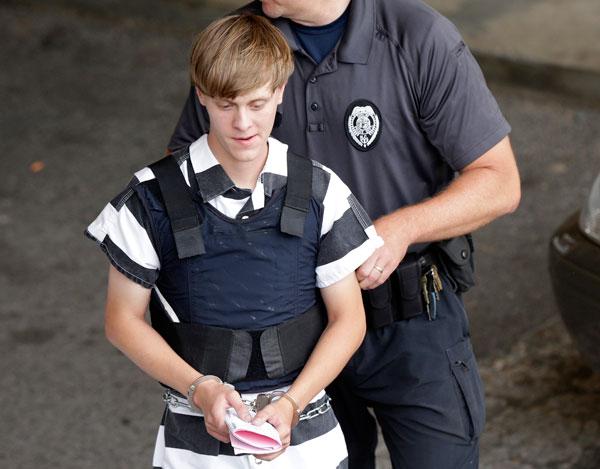 The 21-year-old was handcuffed in chains ahead of the flight to South Carolina, where authorities have vowed he will face the heavy hand of the law following his ghastly actions.
Article continues below advertisement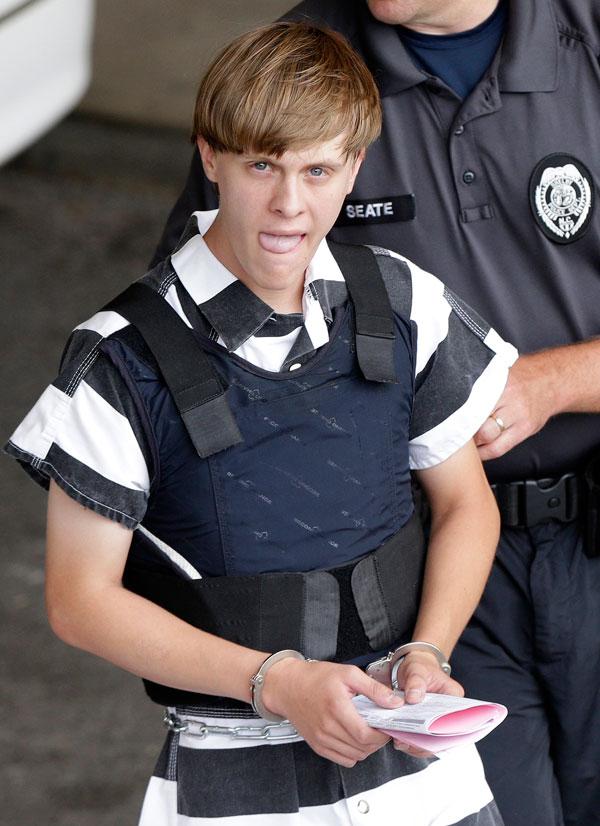 The suspected shooter sticks his tongue out at a photographers; news spread of Roof's racist beliefs in the wake of the shooting.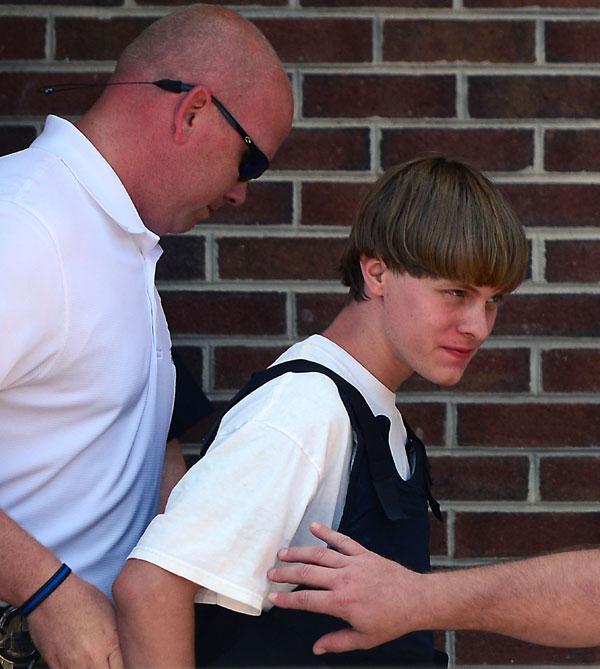 Roof had winged that "blacks were taking over the world" and that "someone needed to do something about it for the white race," his friend Joey Meek told the AP.
Article continues below advertisement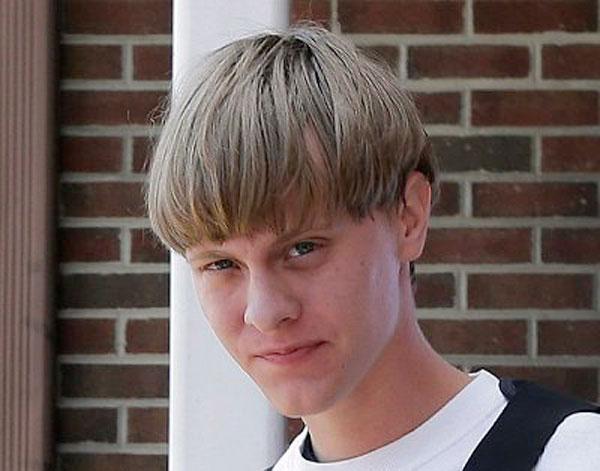 The bigoted admissions came during a drinking session, according to Meek. Roof's substance abuse issues also made news following the deadly shootout.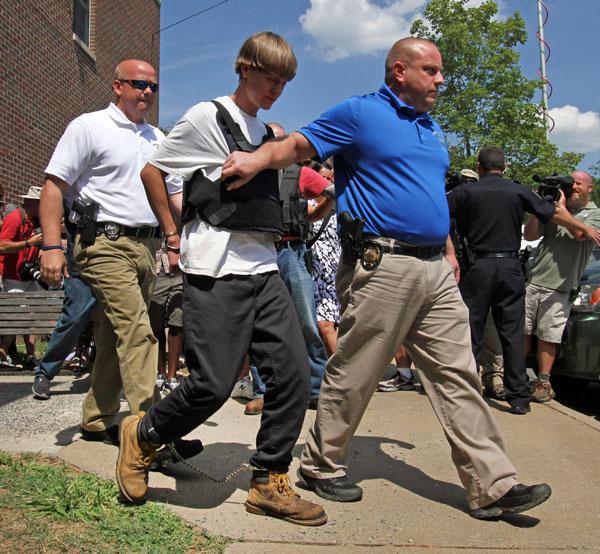 Roof, surrounded by police, had been arrested in connection with cocaine, methamphetamine and LSD about four months ago.
Article continues below advertisement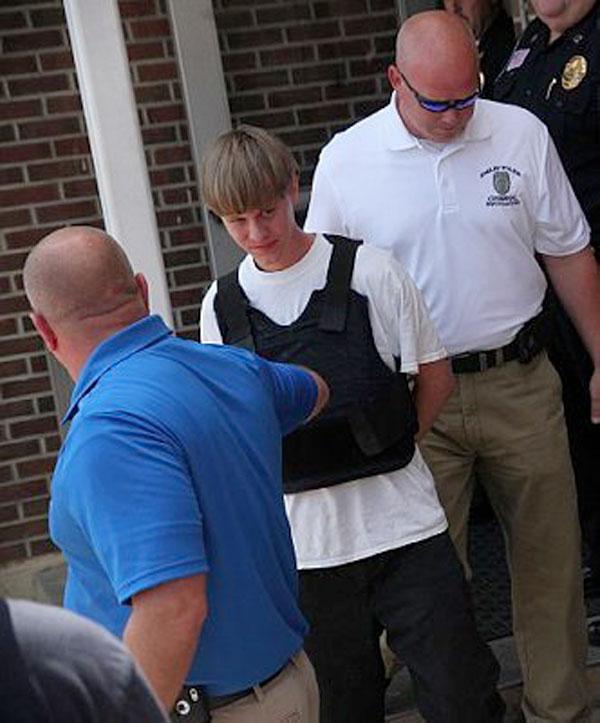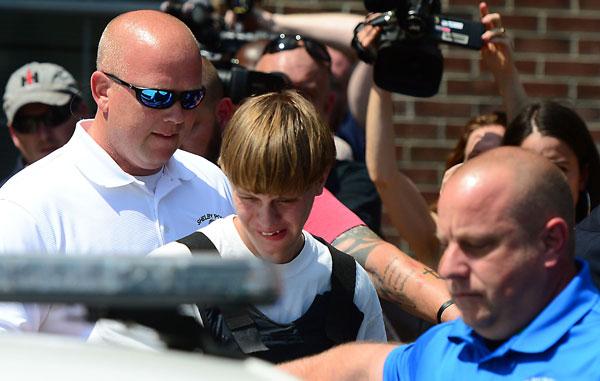 While Roof might be smirking now, he has food reason to wipe the grin off his face: On Friday, South Carolina Gov. Nikki Haley told TODAY, "We will absolutely will want him to have the death penalty."
Article continues below advertisement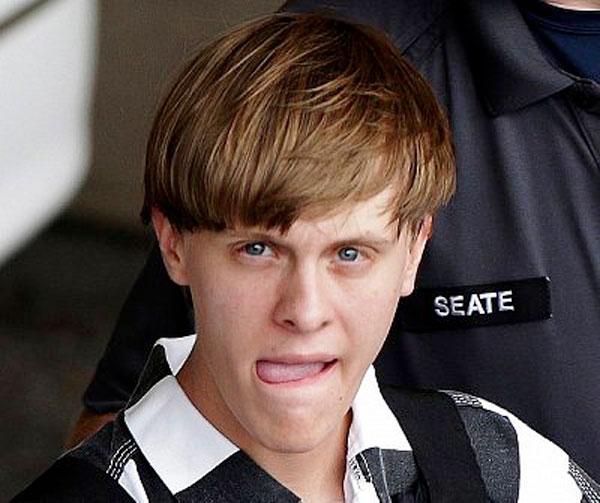 Charleston Mayor Joseph P. Riley Jr. called Roof "a horrible hateful person" whose actions were "beyond any comprehension."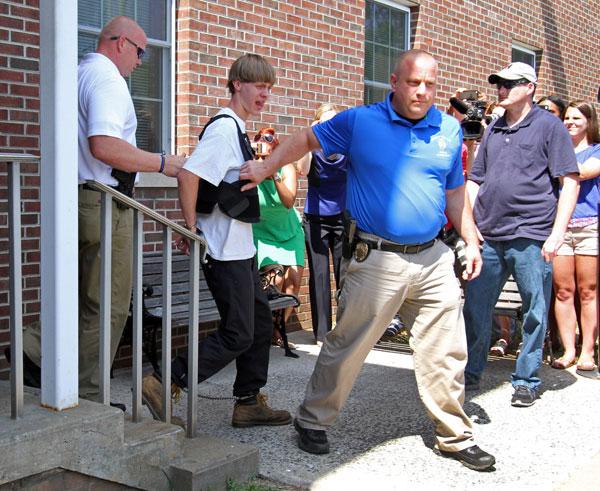 "There is no greater coward than a criminal who enters a house of God and slaughters innocent people," NAACP President and CEO Cornell William Brooks said of the suspect.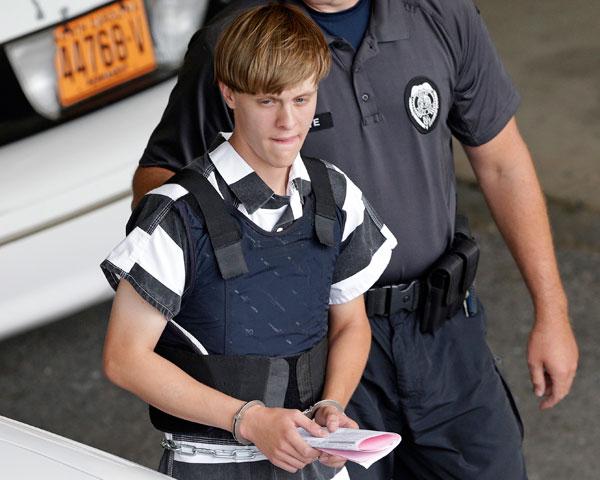 Roof's victims include: State Sen. Clementa Pinckney, 41; Cynthia Hurd, 54; Tywanza Sanders, 26; Myra Thompson, 59; Ethel Lance, 70; Susie Jackson, 87; Rev. DePayne Middleton Doctor, 49; Rev. Sharonda Singleton, 45; and Rev. Daniel Simmons Sr., 74.