'He'll Pay -- With Blood!' Scared O.J. Simpson 'Crying Like A Baby' After Inmate Makes Chilling Threats Against Him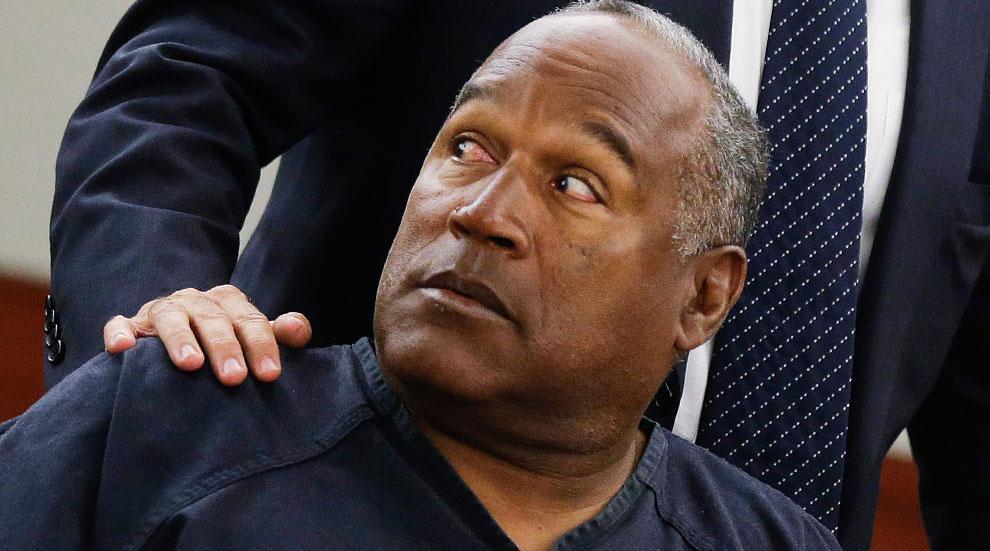 O.J. Simpson "is crying like a baby" after a menacing former cellmate has threatened to beat up the one-time world's most famous defendant, thinking he ratted him out.
The 67-year-old Simpson had been leaning on the large, intimidating inmate, known as "Smoke," for protection in his current digs of Nevada's Lovelock Correctional Center, a source at the facility told The National ENQUIRER.
"O.J. and the guy, who goes by the nickname 'Smoke,' had been buds. But now they're enemies, and Smoke has it out for O.J.!" the source told The ENQUIRER.
Article continues below advertisement
The issue that divided Smoke, and the man who made history in a June 17, 1994 low-speed chase, centers around money.
The source told The ENQUIRER Simpson was paying the menacing inmate "for protection, letting him get whatever he wanted at the commissary," as he "has a sizable amount of credit there because he receives money from his family and female fans."
"Smoke is a big dude and .... was demanding more and more from O.J. for protection."
But when authorities at the desert lockup found out and nixed the arrangement, and Smoke was punished for the bad behavior.
"Smoke's been disciplined, thrown into the 'hole' because he believes O.J. ratted him out," the source said. "He's been moved to another cell, and now Smoke's got word to O.J. that 'he'll pay – with blood!'
"Smoke is intent on getting even with O.J. He wants to, in his own words, 'open a can of whup a--' on him."
Article continues below advertisement
At the time, a prison insider said that Simpson's arrogance had put off other inmates: "O.J. is still the same guy he was when he came here -- he feels like the world owes him something, and they are tired of it."
Simpson remains in custody on a 9-to-33-year sentence in connection with his 2008 conviction on robbery and kidnapping charges after a 2007 incident in Las Vegas.
"O.J. was lucky he wasn't killed that time," the source said. "Now he's got his former cellmate out for him. O.J. is just hoping he'll live long enough to make his next scheduled parole hearing in 2017."