Cuba Gooding Channels O.J. Simpson Filming 'American Crime Story' In L.A. –– 9 New Explosive Shots From The Set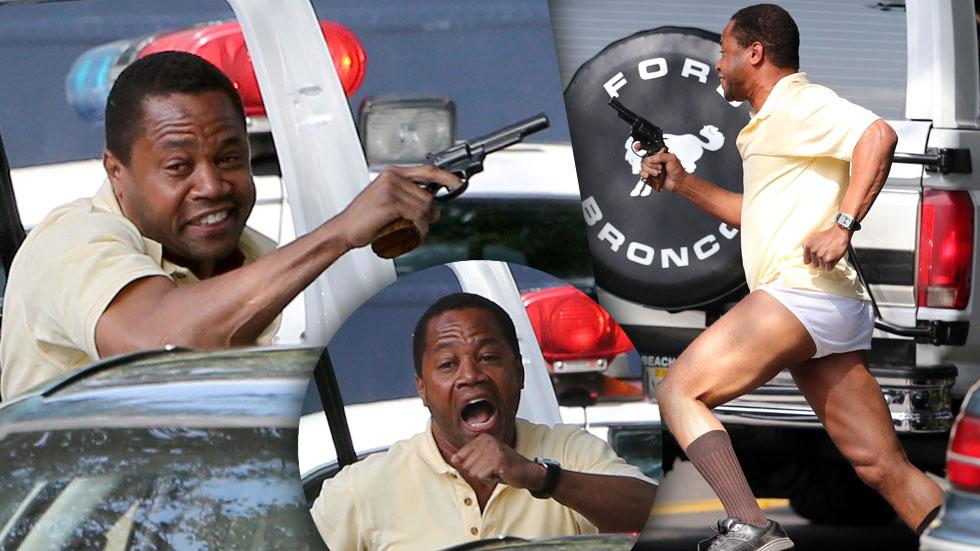 Cuba Gooding Jr., with pistol in hand, reenacted the infamous O.J. Simpson chase filming American Crime Story: The People V OJ Simpson in Beverly Hills, Calif. Wednesday.
Article continues below advertisement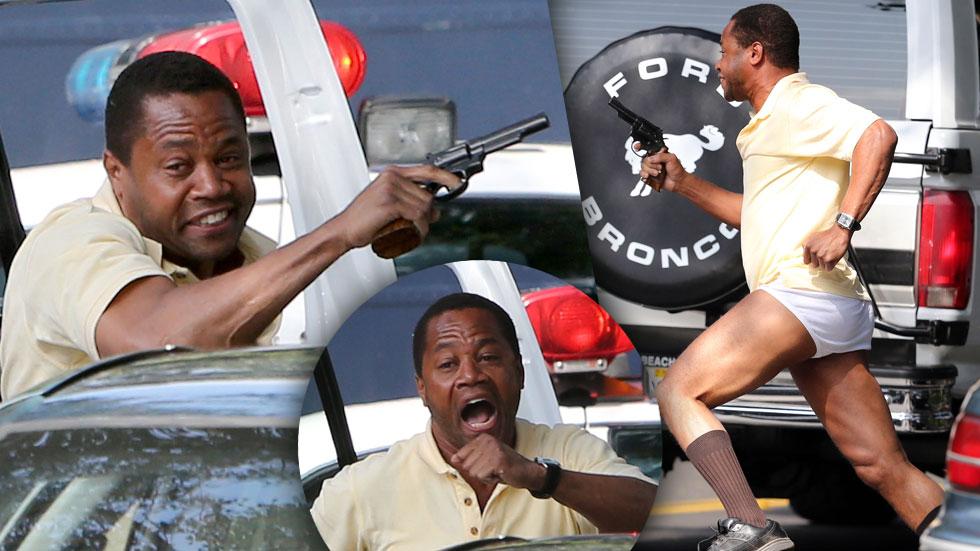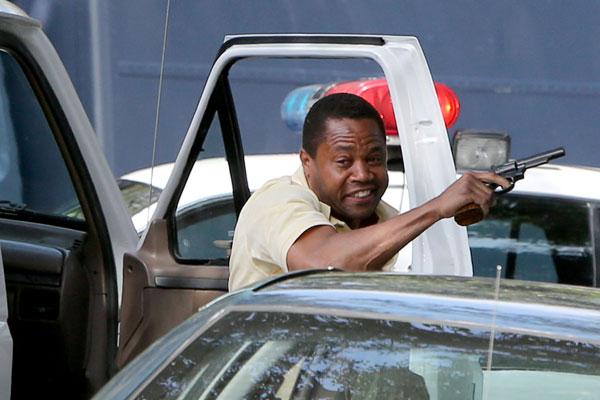 An armed Gooding Jr. looks to get out of dodge emerging from a white Ford Bronco on the set of the film.
Article continues below advertisement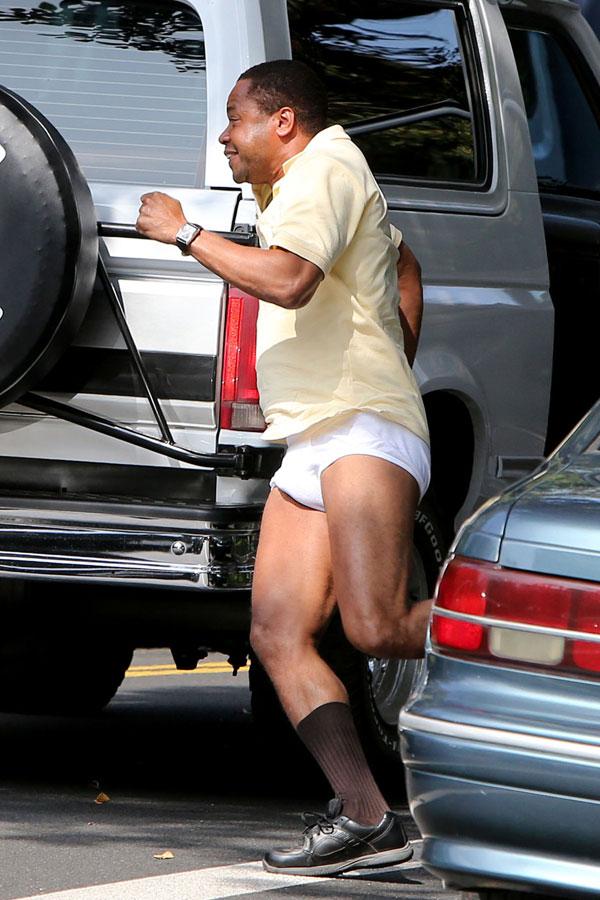 Wearing only a yellow polo shirt, brown dress socks and briefs, Gooding dashes to into then safety of his home, where Simpson famously drank a glass of orange juice and called his mother before surrendering to police on the night of June 17, 1994.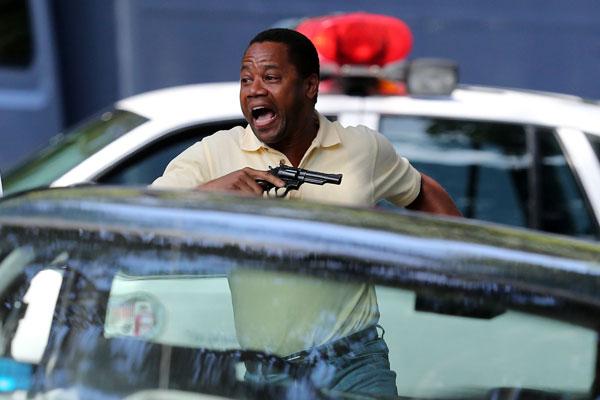 Gooding puts emotion into the peak of the tension on the night of Simpson's low-speed chase, which occurred hours after the then-accused murderer no showed a planned surrender to the cops.
Article continues below advertisement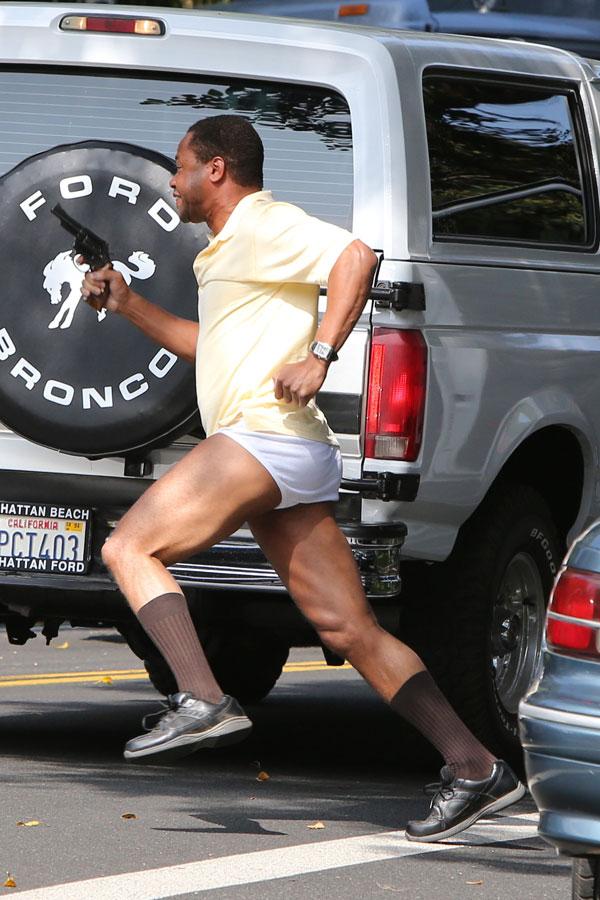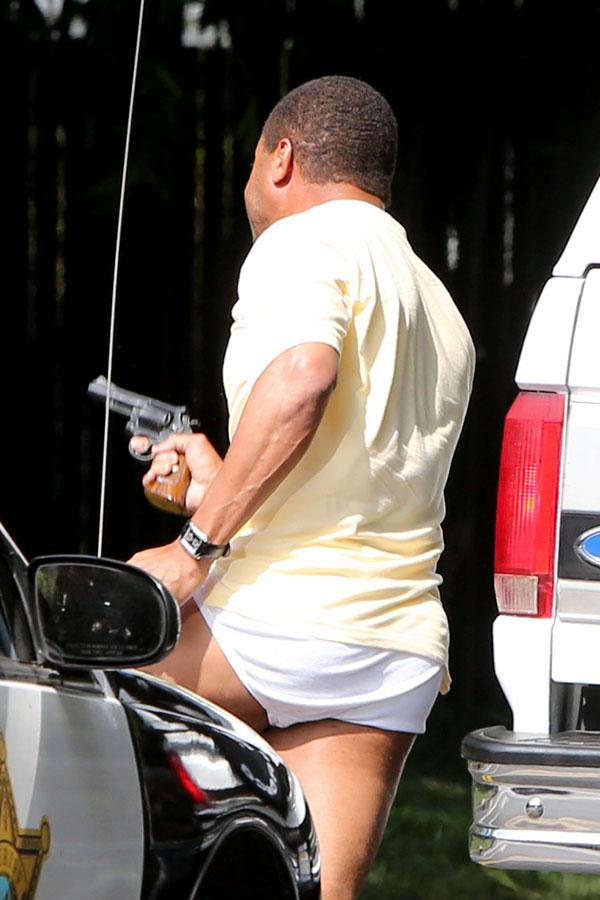 Article continues below advertisement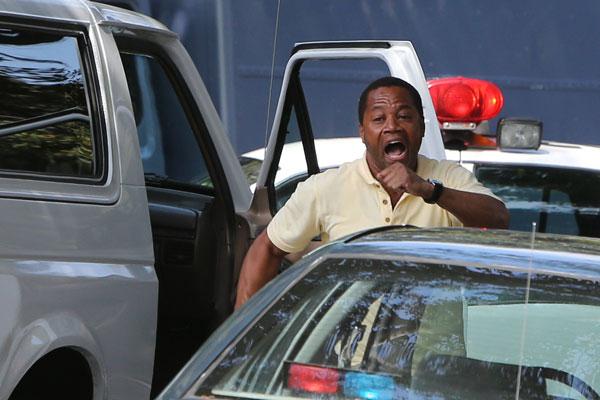 Gooding sprints in his portrayal of Simpson, who spent an hour in his Brentwood, Calif. parking lot before surrendering to authorities.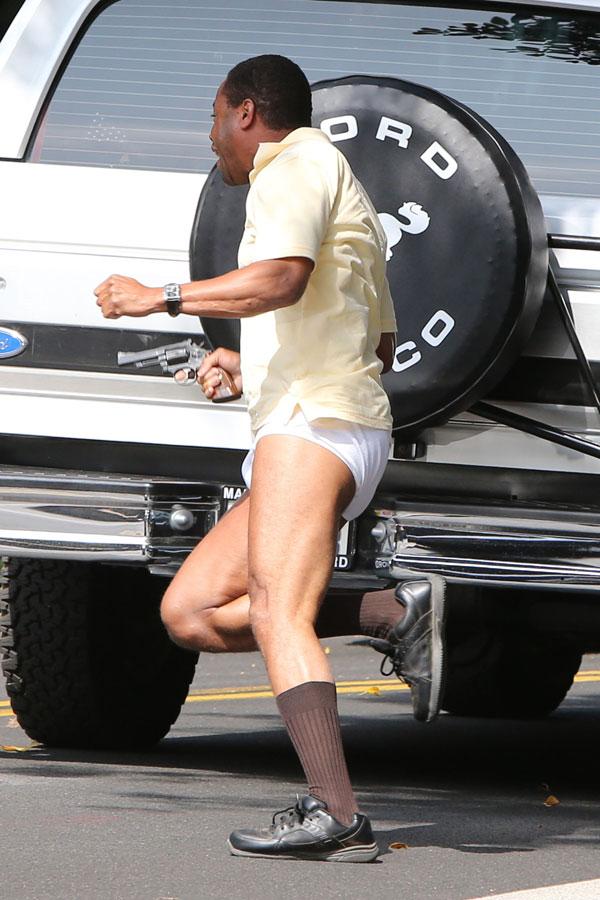 Well into his acting career at the time of the events, Gooding's acting credits around the time of the Simpson chase and trial included 1994's Lightning Jack, and 1995's Outbreak and Losing Isaiah.
Article continues below advertisement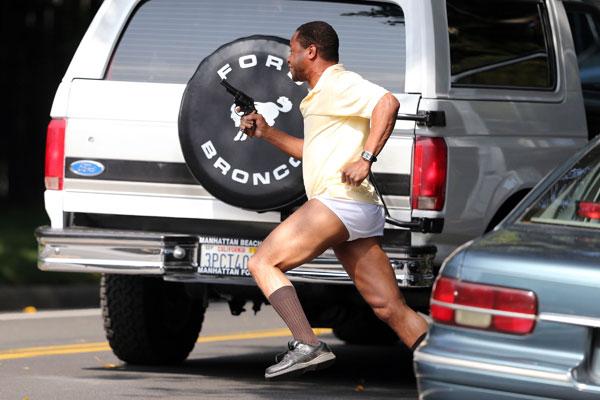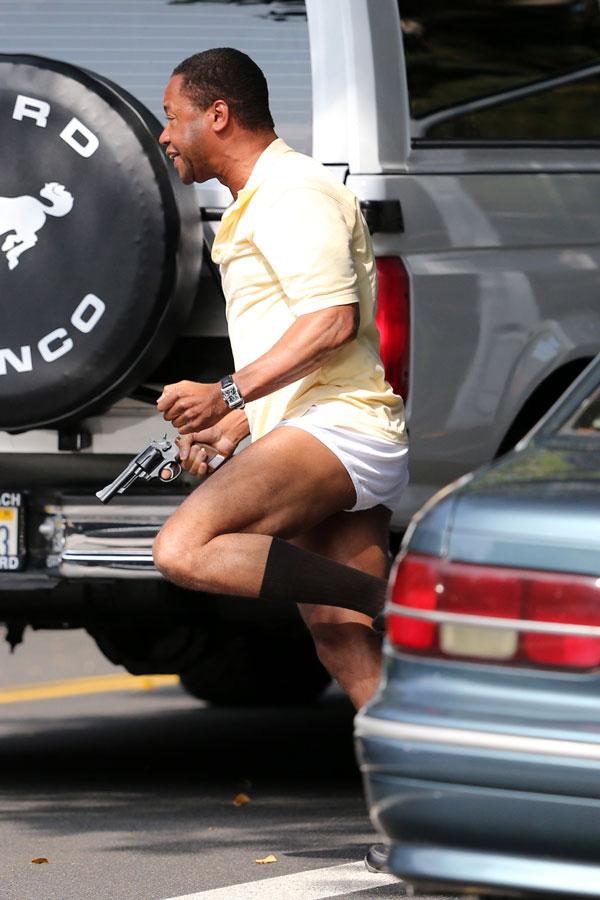 The blockbuster TV movie also features Malcolm-Jamal Warner as O.J.'s driver in the chase, Al Cowlings; Kelly Dowdle as Nicole Brown Simpson; b as Simpson attorney Robert Shapiro; David Schwimmer as Simpson confidante Robert Kardashian, and Selma Blair as Kardashian's ex-wife Kris Jenner. The Ryan Murphy production is set to air on FX next year.