Exclusive
OJ Simpson Fears He's Not Leaving Prison 'Until He's Dead,' May Lose Legs To Diabetes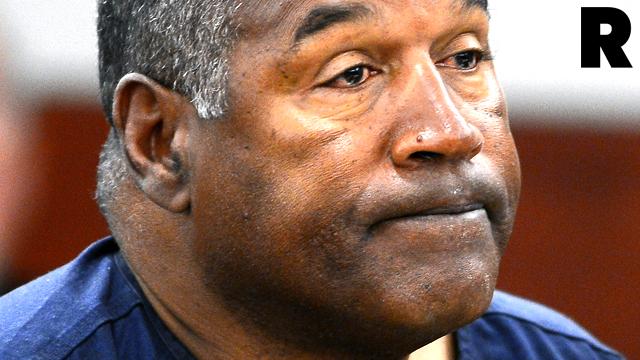 OJ Simpson is battling some serious health crises behind bars — and his friend and former manager, Norman Pardo, exclusively tells RadarOnline.com that the fallen football star "doesn't think he's leaving prison until he's dead."
Pardo reveals that one of Simpson's biggest issues while locked up at the Lovelock Correctional Center in Nevada has been his ongoing battle with diabetes.
"If anybody says he's walking funny, it would a diabetic problem, which could set off that infection inside of him," he explains.
Article continues below advertisement
Simpson underwent two knee replacement surgeries before he went into jail, "but the procedure was complicated by a bone infection," says Pardo, adding that he "was on massive antibiotics to get rid of it" but "it didn't want to heal."
"If his knee is giving him problems now it's probably a knee infection that is setting in from when the doctor operated on him… it was a hell of a mess," Pardo tells RadarOnline.com. "His knee swelled up like a balloon… I'd be more worried about him having his legs cut off due to the infections."
Complicating matters, Simpson's doctors "have told him he needs to lose weight" and any extra pounds he's carrying around already "could cause a problem with his legs."
"His whole body is not running right because he's eating too much junk food," continues Pardo. "He wants fruits, that's what he keeps asking people."
A recent report revealed that Simpson fears he will be in a wheelchair when he finally leaves prison — but the situation is even more dire than that.
"I think he's more worried about leaving in a box — not a wheelchair," Pardo tells RadarOnline.com of 67-year-old Simpson, who is allegedly struggling to walk, even with the use of a cane. "He doesn't think he's leaving there until he's dead."
As RadarOnline.com reported, Simpson was sentenced to over 30 years in prison after he was convicted in 2008 of kidnapping, assault, criminal conspiracy and robbery using a deadly weapon.