Ka-Ching! Caitlyn Jenner Could Amass A Half-BILLON Dollar Fortune In Years To Come –– 3 New Developments In Bombshell Story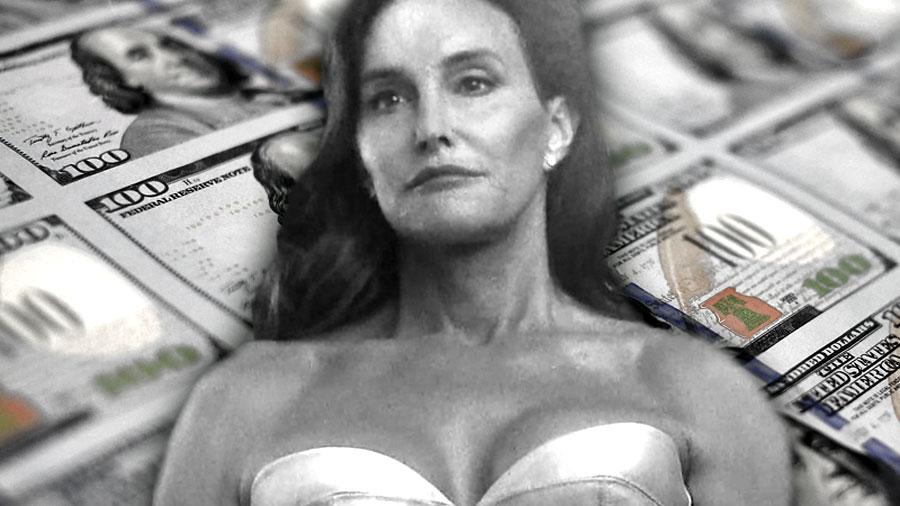 As Caitlyn Jenner's popularity grows, her pocketbook stands to also, leading to Wednesday's latest developments surrounding the glamorous reality star.
Half A Billion Reasons To Smile
The brave trailblazer Caitlyn "could become the wealthiest" of the Jenner-Kardashian family after her emergence, experts told the NY Daily News. VH1 personality Rob Shuter, a one-time leader of Dan Klores Communications, said her net worth could eclipse a half-BILLION dollars if everything cracks well for the Vanity Fair cover girl. "If all the stars align, she could be worth over $500 million in the next five to 10 years," Shuter said. "Caitlyn is going to be a pioneer." Caitlyn, who already had a net worth in the neighborhood of $100 million, had already proven her popularity with huge ratings in her April 20/20 interview with Diane Sawyer, and by racking up 1 million Twitter followers in four hours. Pop culture journalist Brian Balthazar said that "a book deal for Caitlyn could hit seven figures" and "speeches could garner six figures each."
Article continues below advertisement
Hot Commodity
Estée Lauder's MAC Cosmetics is one of the brands debating about signing Caitlyn to a contract to be their spokeswoman, in the wake of the beauty's emergence into the mainstream this year. Caitlyn has engaged in "several high-level meetings over the past few months" with MAC executives working on a potential deal. A source told the NY Post that MAC higher-ups have been assessing "the pros and cons and whether it would be a good fit or not" to mixed results. "There's a camp that's so excited," the source said, "and another that's a bit more cautious." John Demsey, Estée Lauder's group president, had high praise for Caitlyn's high-profile emergence on the cover of Vanity Fair Monday. He told the paper, "There's never been someone with that level of celebrity who's ever done something so bold and so visible in public, and it's done very elegantly and glamorously." Demsey was behind the signing of Caitlyn's daughter Kendall to Estée Lauder in 2014.
Daily Dose
Social satirist Jon Stewart put his signature spin on the intense media coverage surrounding Caitlyn -- and in particular, the preoccupation with her new appearance. He said, "You see, Caitlyn, when you were a man, we could talk about your athleticism, your business acumen; but now you're a woman, which means your looks are really the only thing we care about." Stewart said that Caitlyn's Vanity Fair emergence was "especially brave ... because we all know the media." He continued, "It's really heartening to see that everyone is willing to not only to see Caitlyn Jenner as a woman, but to waste no time in treating her like a woman," before showing a series of clips evaluating Caitlyn's hotness compared to her ex-wife Kris Jenner, as well as stepdaughter Kim Kardashian and actress Jessica Lange. Stewart quipped, "Look, we want to give a woman a compliment here -- we just need to make sure another woman gets taken down a peg in the process -- it's how we maintain the balance!" He wrapped up in saying, "Caitlyn Jenner, congratulations. Welcome to being a woman in America."
Watch the video on RadarOnline.com