Belle Of The Ball! Caitlyn Jenner Stressing Over Dress For First Red Carpet Appearance At ESPY Awards: 'What The Hell Am I Going To Wear?'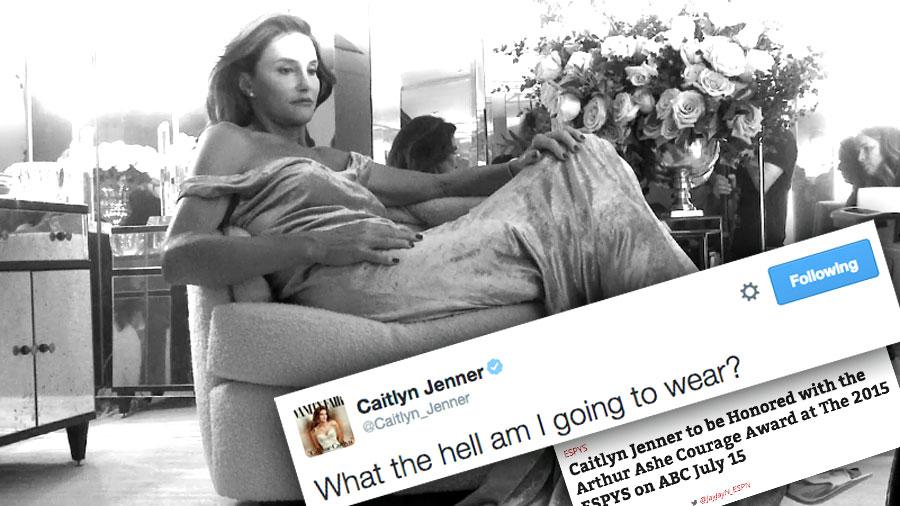 The newly debuted Caitlyn Jenner is planning to make her first red carpet appearance on July 15, but she's already stressing over what dress she's going to wear to the big event.
Following her bombshell Vanity Fair cover release, the Keeping Up With the Kardashians star will be attending the 2015 ESPY Awards Presented by Capital One in Los Angeles.
After donning high-end designers Zac Posen, Donna Karan and Herve Leger for the glam photoshoot, the fashionista posted a frantic message on Tuesday from her brand-new Twitter account.
Article continues below advertisement
Jenner will be receiving the Arthur Ashe Courage Award at the annual sports ceremony.
"In the past few months, the overwhelming outpouring of support from all over the world for my journey has been incredible," the Olympic gold medalist said in the ESPYS press release.
"However, being honored with this award, which is named after one of my heroes, is truly special. For the first time this July, I will be able to stand as my true self in front of my peers."
What do you think Caitlyn should wear for her first red carpet event? Sound off in comments below.