'I'm The New Normal!': Caitlyn Jenner Gushes Over Makeup, Gender Identity In Preview For E! Docuseries 'I Am Cait'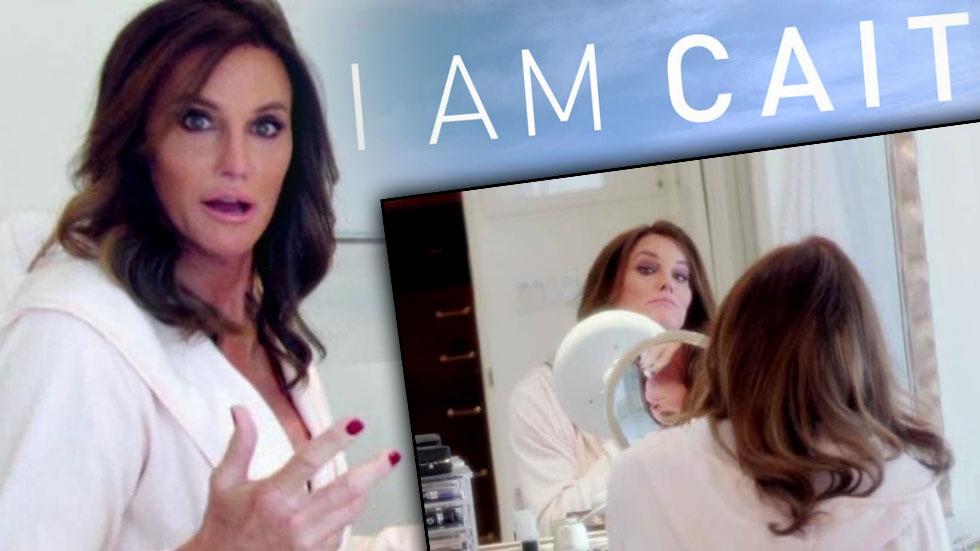 A happy Caitlyn Jenner applies her makeup and explains her newfound freedom in her gender identity in a first look at her E! docuseries, I Am Cait.
In the sneak peek, which takes place in her hometown of Malibu, Calif., the 65-year-old Vanity Fair cover girl again delves into how she took her destiny into her own hands.
"So many people go through life and they've never had to deal with their own issues -- no matter what those issues are," the independent beauty said. "Ours happen to be about gender identity, but how many people go through life and waste an entire life because they never deal with themselves?
Article continues below advertisement
"To be who they are?"
Watch the video on RadarOnline.com
As she carefully applied her makeup, she reflected on how she understands "all the pressure that women are under all the time about their appearance."
In a separate sequence when she's taking a ride in a car with a friend around the beautiful beach town, the famed reality star says, "It's so bright out here, look at that ... isn't it great that, maybe someday, I'll be normal and blend into society?"
After her friend reassured her that she is normal, she clarified, "Put it this way: I'm the new normal."
I Am Cait premieres on E! Sunday, July 26 at 9/8c.