Pregnant Kim Kardashian Boasts She 'Helped Pick The Glam Team' For Caitlyn Jenner's Shoot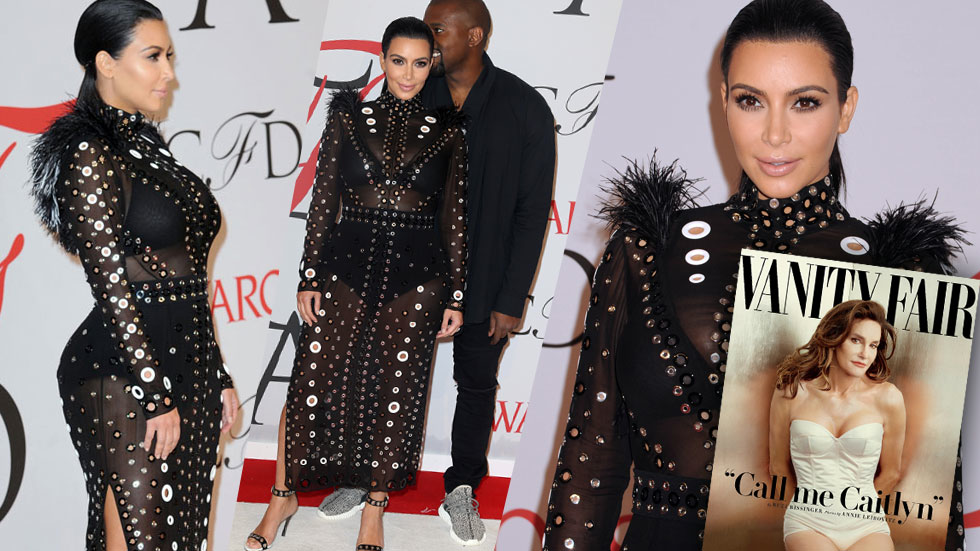 Kim Kardashian boasted she had a hand in glamming up Caitlyn Jenner for her landmark Vanity Fair shoot, while on the red carpet of the CFDA Awards Monday.
Article continues below advertisement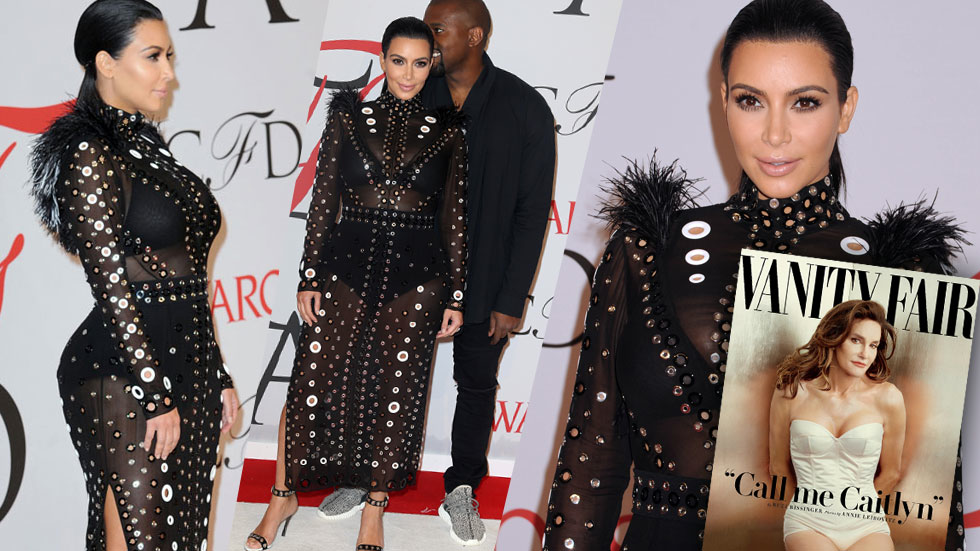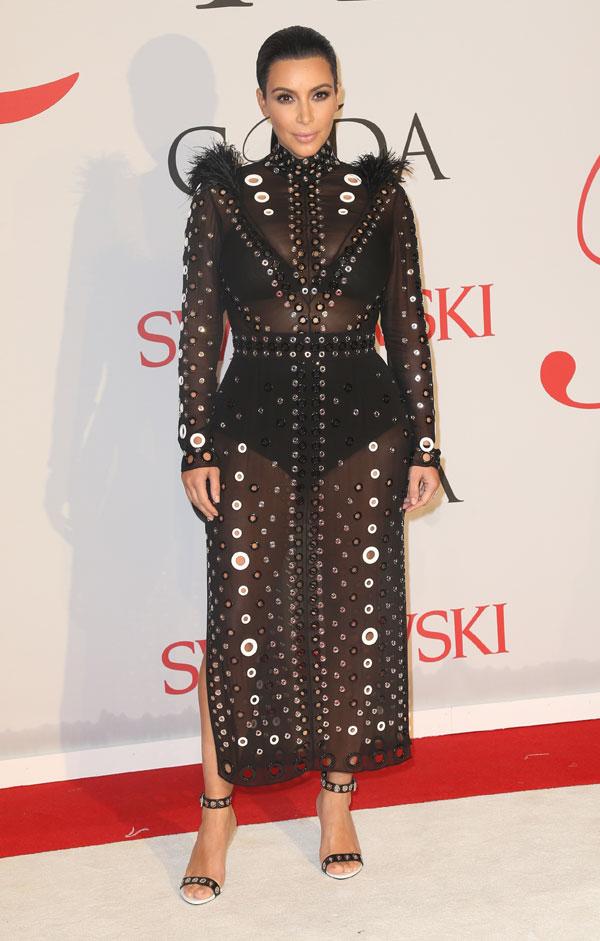 Kim Kardashian made a splash at the CFDA Fashion Awards at New York City's Alice Tully Hall Monday, and didn't seem the least bit irritated Caitlyn Jenner had pulled the rug out from under her pregnancy announcement.
Article continues below advertisement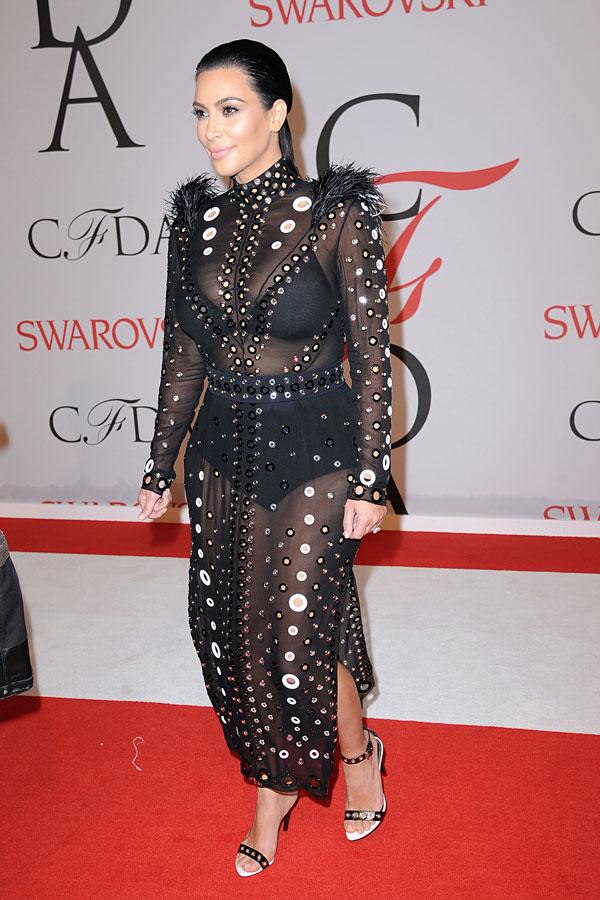 The busty beauty, who took credit for helping develop Caitlyn Jenner's glam look, wasn't a slouch herself in a sheer Proenza Schouler gown that made special use of grommets and feathers.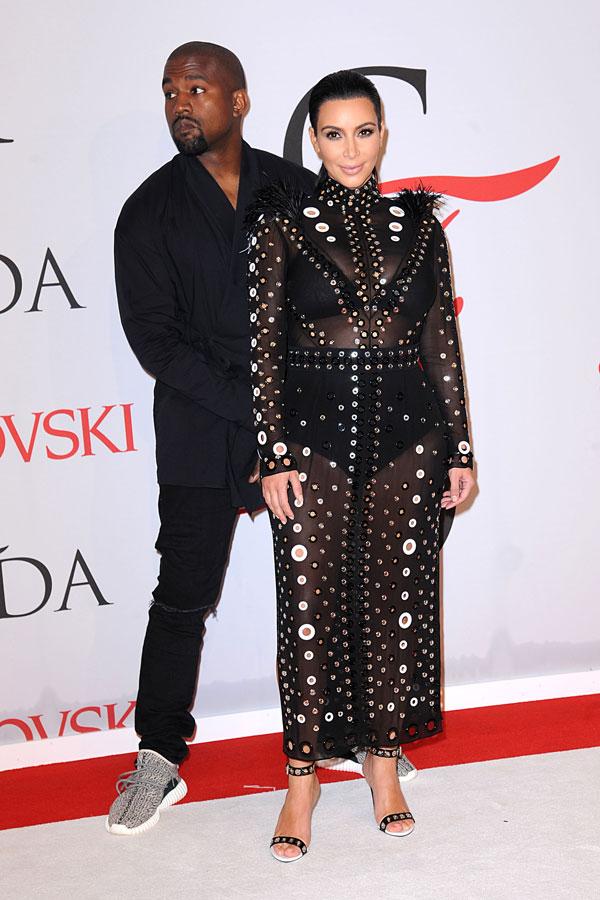 The 34-year-old, with her hunky hubby Kanye West, told the NY Post she kept a watchful eye over Caitlyn to ensure she was at her fashionable best for star photog Annie Leibovitz: "I was there at the shoot and saw the process and helped pick the glam team."
Article continues below advertisement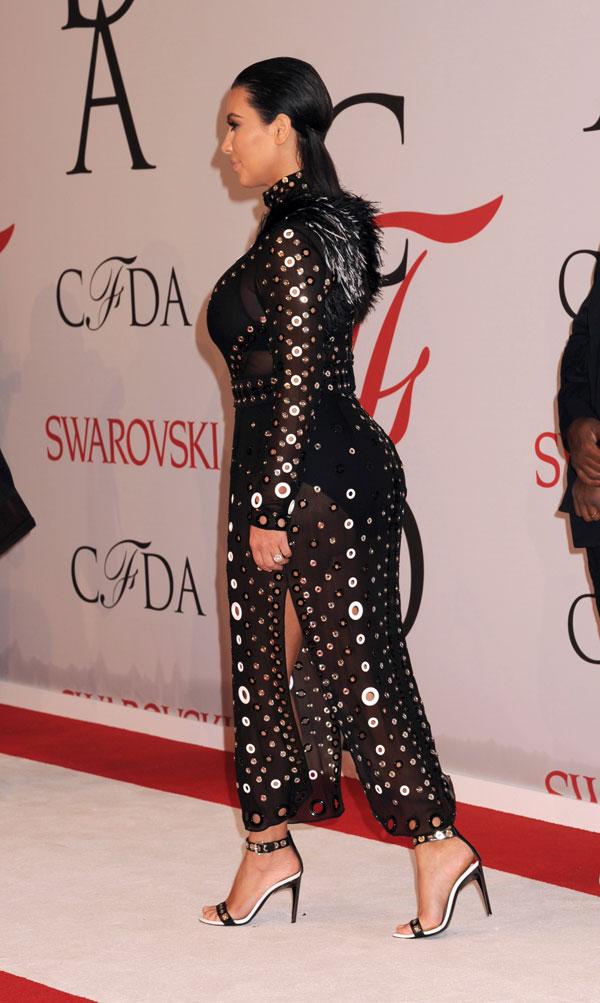 The Keeping Up With the Kardashians star, whose legendary behind was complemented by the outfit, said she "loved being a part and helping to make Caitlyn feel really comfortable and confident" in emerging as a full-fledged fashionista.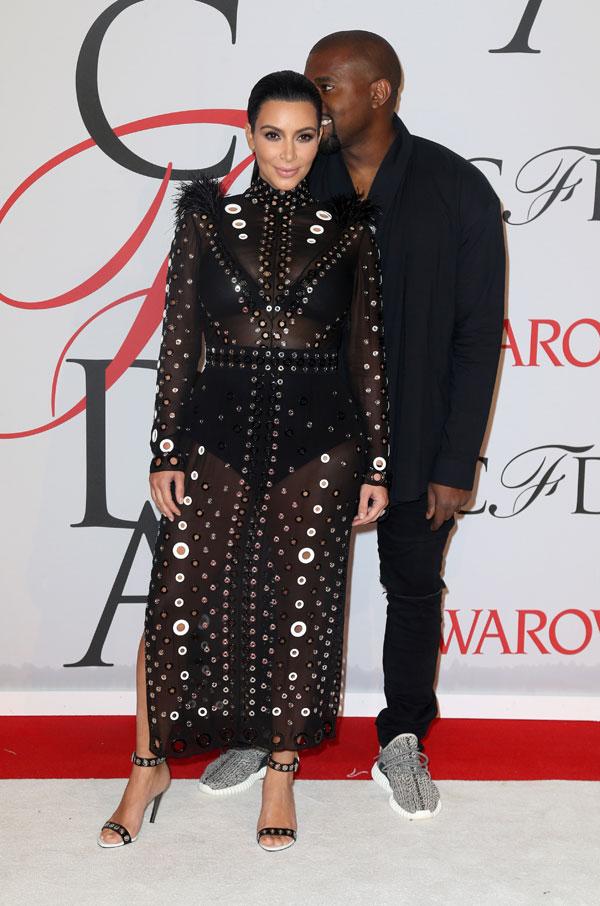 The expectant parents share a sweet nothing while posing for photographers
Article continues below advertisement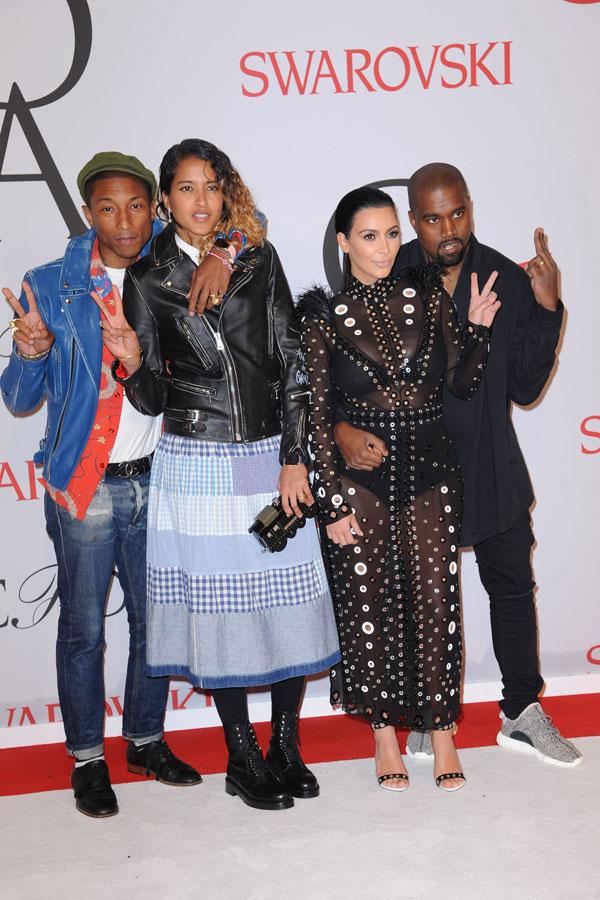 Power couples! The superstar duo pose with Pharrell and his stunning wife Helen Lasichanh.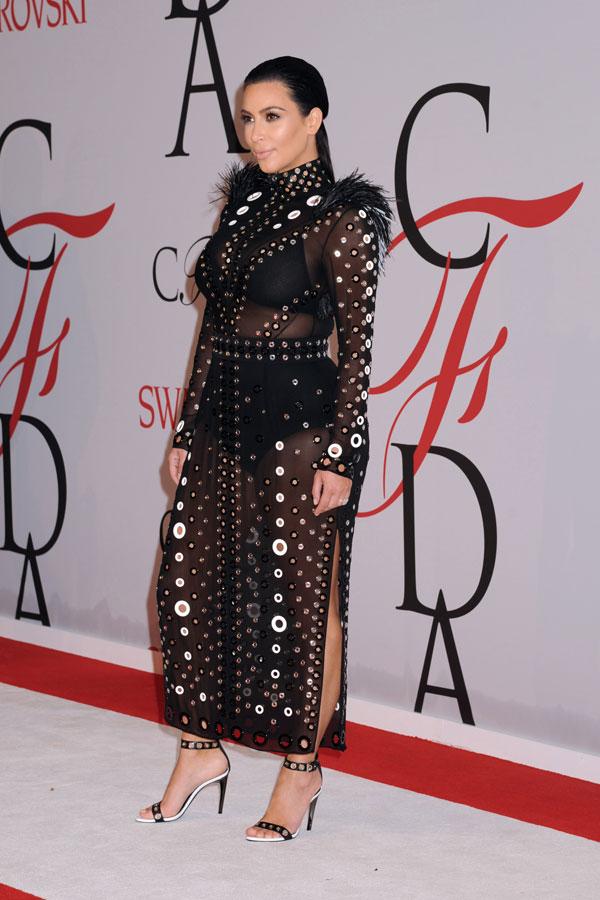 Kim said she was happy about the outpour of attention surrounding Caitlyn's emergence. "I love that everyone has just been so kind and so gracious and that's all that she really wants," she told the paper.
Article continues below advertisement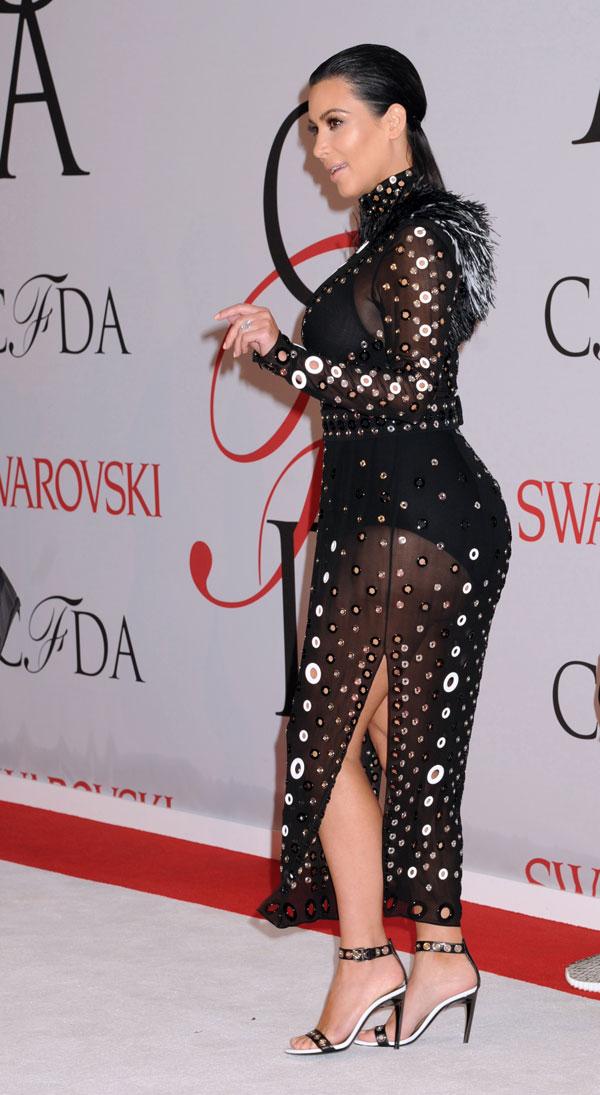 While she put on a happy face, she admitted that she'd been having a rough time health-wise in the early stages of her pregnancy.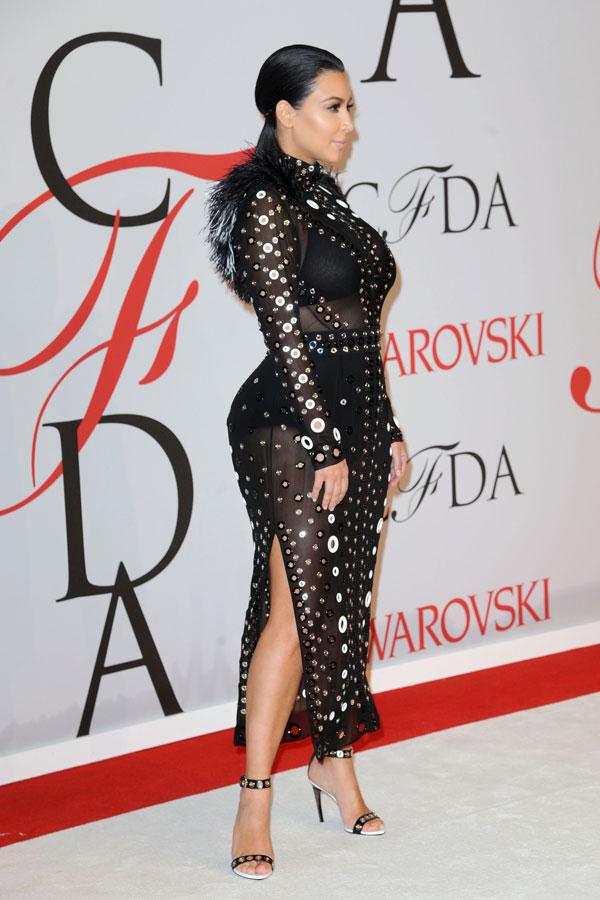 The reality superstar told US Weekly that she could "barely get out of bed" after bouts with "bad morning sickness, day sickness and night sickness."